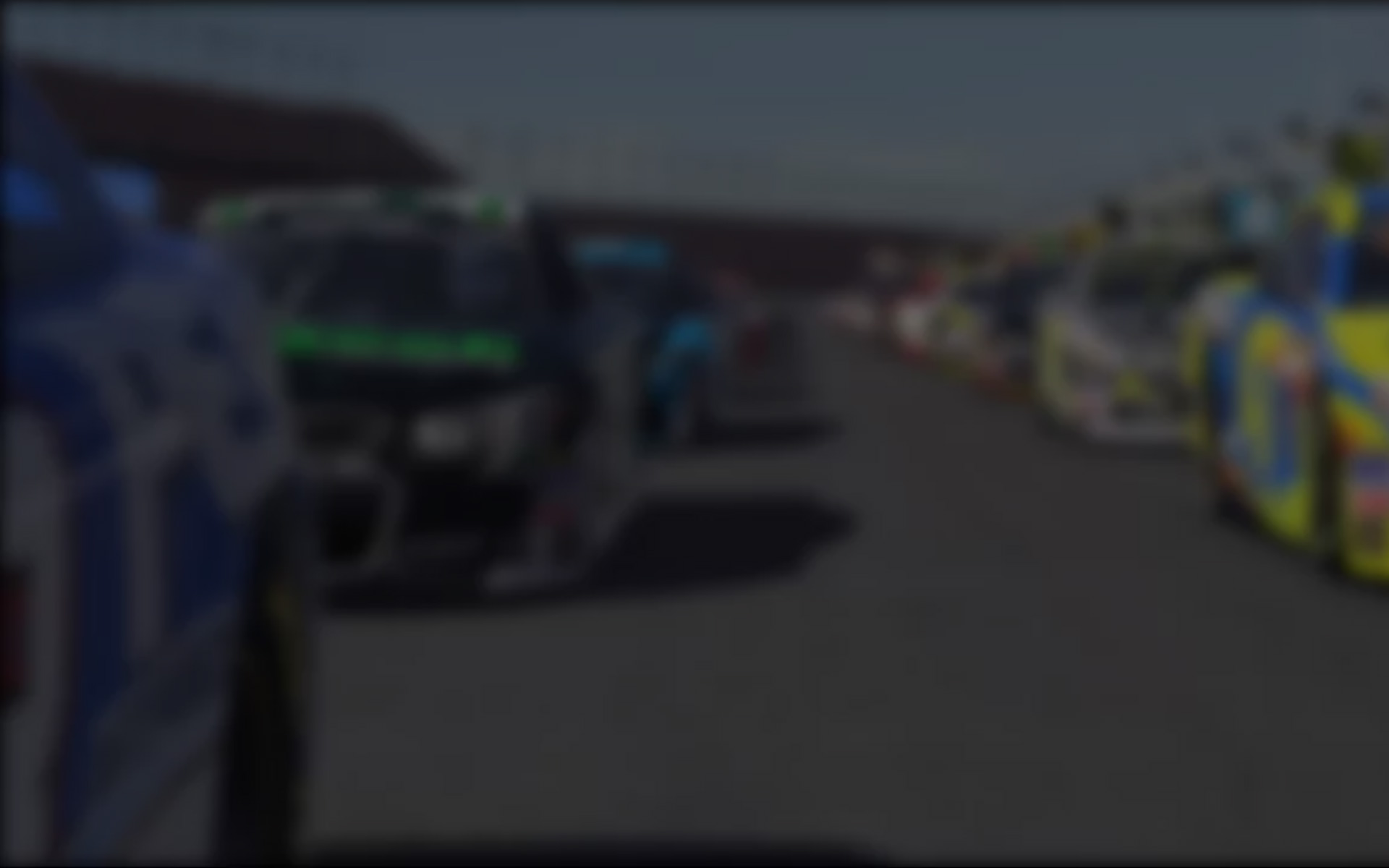 April 29th, 2016 by Patrick Taylor
Heading into the Dirtyblinds.com 300 at Pocono Raceway, there were a number of drivers who were considered favorites to win. Among them was Jonathan Goke, whose Lionheart resume at the "tricky triangle" included several track records, a pole position, and a sixth-place finish last season. However, one key item was missing from that list: a victory. But when the checkered flag flew after 120 laps of intense sim racing, Goke was finally able to call himself a winner at Pocono.
"I was so excited coming into this week because Pocono is my track!" said Goke after climbing from his Mazda-powered DW-12 in victory lane. "I am so pumped right now!"
The win, Goke's second in four starts this season, was particularly special because it came in his debut race with Team #NailedIt, a team he'd officially joined just days before the race. As things turned out, Goke's new teammate Dan Geren finished second. The two #NailedIt drivers combined to lead 103 of the 120 total laps, at times pulling away from the field behind them.
"Amazing teamwork," Goke said. "I can't stress enough how happy I am to be on Team #NailedIt."
Geren was equally happy with his second-place finish because it represented a much-needed change in luck. Despite earning pole positions at both Phoenix and Kentucky recently, Geren failed to finish either race inside the top twenty.
"I've been waiting for a while for this one," said Geren. "It seems like I haven't been able to catch a break since Homestead."
Joe Branch rounded-out the top three, finishing on the podium at Pocono for the second straight season. His Adrenaline Motorsports teammate Christian Steele was close behind in fourth, while defending race winner Jake Wright came home in fifth.
Although Wright had a quiet race overall, he led nine laps and emerged from the event with enough points to maintain the top spot in the championship. James Krahula, who finished eighth, remains second overall. Goke's win moved him to third, just 19 points behind Wright. More impressively, the win gave Goke a stranglehold in the Rookie of the Year standings, which he now leads by 72 points over Christian Steele.
As the first race in the 2016 Lionheart Triple Crown, the Dirtyblinds.com 300 paid double points to all entries. In addition, winner Goke will receive an impressive prize package that includes a custom-made winner's plaque, a vintage Indy 500 print and an Indy 500 hard cover book, along with several other items. Goke also receives $25 courtesy of series title sponsor First Medical Equipment.
The Lionheart Indycar Series Presented by First Medical Equipment will take a week off before heading to Elkhart Lake, Wisconsin on May 11th for the second road course event of the season at Road America. The 100-mile event will be broadcast live on the Global Sim Racing Channel (GSRC) and iRacingLive beginning at 10:35PM ET.
For more information about the Lionheart Indycar Series Presented by First Medical Equipment, please visit www.lionheartracingseries.com.
---
You may also like...
---