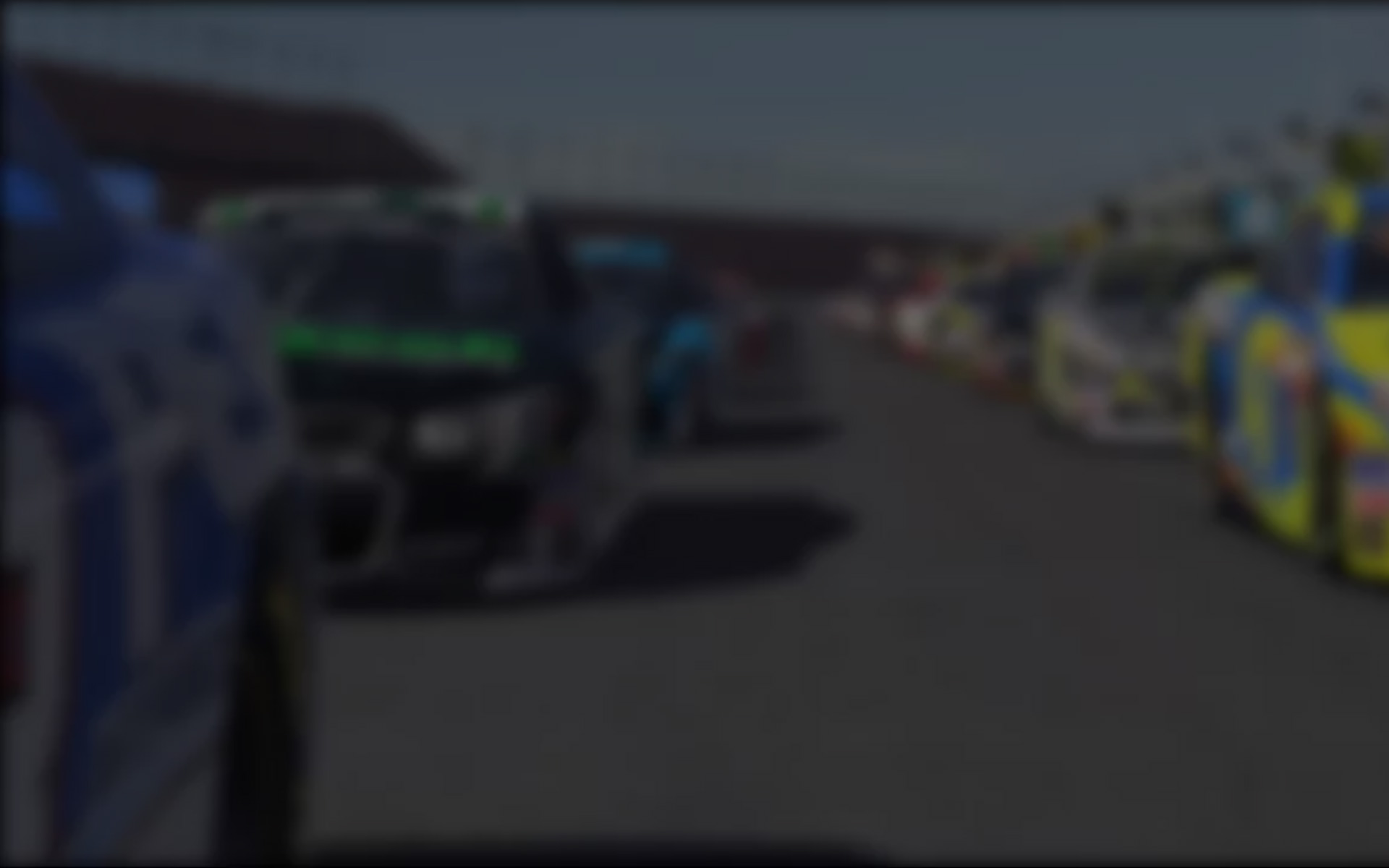 Night time was the right time for Englishman Richard Towler, as he returned to his winning ways under the lights in last night's NASCAR iRacing Series World Championship race at Richmond International Speedway.   In the series' first race under the night sky, Towler started from the pole and took command of the race early en route to his fourth NiSWC win on the season, leading Josh Berry and Brad Davies home.
The online race got off to a rough start, when Patrick Fogel and Jim Caudill Jr. made contact on Lap Two.  Although Caudill got the worst of it, Fogel's hopes were also dashed as the two drivers went on to finish thirty sixth, and thirty seventh.
Up front the racing was slightly more courteous . . . but not much.  It was evident from the start this would be a two man race between Towler and Davies, who also happen to hold down the top two spots in the series point race.  The two sim racers combined to lead 137 of the 200 laps, and quite frankly were in a league of their own most of the evening.  Berry, however, came on strong and harried Davies in the closing laps, finally relegating the points leader to third position.
Likely still upset about the stiff penalties imposed on him in the wake of last weekend's iRacing World Championship Road Racing event, Towler was the soul of brevity in his post race interview, keeping his comments to a simple, "I'd like to thank my sponsor R&B Auto Body Transport Refinishing http://www.rbautobody.com/"
Although Davies retains his series points lead, bear in mind the NiSWC regulations allow drivers to throw-out the two lowest points totals over the course of their season.  Taking the two drop weeks into account then, Towler has a slim 33 point lead over Davies.
Josh Parker continued his quiet but stellar season with a fourth place finish at Richmond while Thomas Hazard, always a driver to keep an eye on, rounded-out the top five.   New York City's Richie Davidowitz made very strong NiSWC debut, running inside the top ten all race and finishing sixth.  Bryan Blackford reminded everyone that he is a contender by finishing seventh and John Prather had a solid run to eighth place.  Despite leading fifty nine laps, Derek Wood couldn't hold it together late, and slid down to ninth place ahead of another Derek — Derek Cash — whose tenth place will help his efforts to remain in the coveted top thirty in the points.
Other notable entries experienced tough luck at Richmond. Steve Sheehan, last week's winner at Atlanta Motor Speedway, lit-up the board in qualifying  with a run to fourth place, but never seemed to find a good race rhythm.  After pitting very early to work on the car, he was unable to  making any forward progress before he was finally put out of his misery by a crash.  Brian Shoenburg saw his streak of top fives come to an end when his  internet router failed while he was running well inside the top ten.  Meanwhile, after rushing home to race, Theo Olson joined the session three minutes too late and received a goose egg for points this week.
"What a shame for the JDR Graphics Chevy. Had a top 5 car without a doubt, this is my best track statistically in iRacing and we had a really good hot rod for the race." Schoenburg explained. "I'm just glad to have fast cars every week, because the hardest thing to get out of a driver is speed and it's working for me."
The NiSWC heads to Chicagoland Speedway for the penultimate race of the season. With only two race remaining, and a razor thin points battle for the championship, you will not want to miss any of the racing action. Which is a way of reminding everyone that all NiSWC races can be viewed live on www.PSRtv.com, every other Tuesday at 9:00 pm Eastern time.
---
You may also like...
---