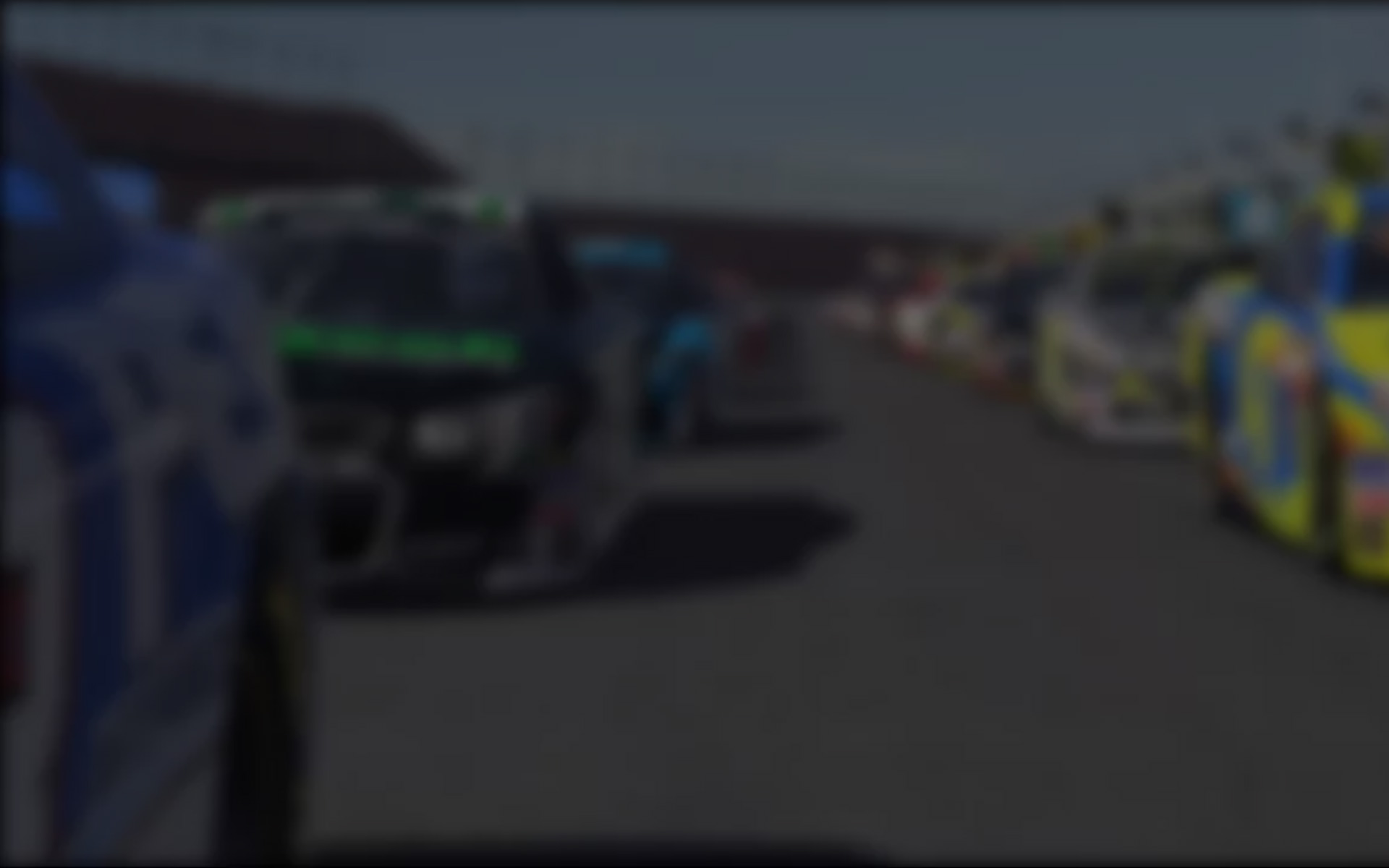 The last time a driver qualified over 200 mph at Daytona International Speedway was 1986 when Cale Yarborough made a single car lap of 203.519 mph. That 200 mph barrier came down during Coors Light qualifying for the 57th Annual Daytona 500. For the first time qualifying for the 500 was done in groups with the 49 entrants broken into two groups. Each group would have 5 minutes of track time with the fastest 24 out of the combined groups moving on to the next round. The frustration was evident from many of the competitors and less than a two minutes into session one an incident involving David Stremme and Clint Bowyer brought out the red flag and eliminated some on the on track momentum many drivers had. The second round was without incident and saw Jimmie Johnson at the top of the group, followed by Denny Hamlin, Jamie McMurray, and Jeff Gordon.
The final session to determine the Daytona 500 Pole was a waiting game of cat and mouse with the 12 drivers only having enough time on track to complete one lap in contrast to the three laps that had been run by some teams in the earlier sessions. Aric Almirola turned the fastest overall lap in the first three sessions on lap two of the first session with a speed of 202.370 mph which guarantees him a starting time in the Daytona 500 on speed. The cars of Dale Earnhardt Jr. and Denny Hamlin failed post race inspection with the left front on Dale Jr's car to low while Denny Hamlin's track bar adjustment on the rear exceeded the minimum allowed.
Jeff Gordon who by the way won the 500 last time he was on the point (1999 )was asked about the feelings of qualifying on the Coors Light Pole for his final Daytona 500 as a full time driver and replied, "The team at Hendrick Motorsports always puts so much effort into these restrictor plate races and every race. So much pride in the engine shop and the bodies and the engineering that goes into these cars. This year with this qualifying format the driver finally gets to play a role. With a fast race car and a lot of coordination between the spotter, Alan (Gustafson, crew chief) and myself and our teammates that was pretty nerve racking. I didn't think we were going to wait that long. I really wanted to go sooner than that, but that just feel very gratifying just as a total team effort to be able to have a 1-2 for Hendrick Motorsports and the front row."
"Whew, that feels good that is awesome. This is one of the most gratifying poles here at Daytona that I have ever had. Not just because my final Daytona 500, but because you have to try to plan it out and you have to try to play that chess match and we played it really well. I went to go off pit road pretty hard I knew I had Jimmie (Johnson) behind me and I saw the No. 20 and the No. 11 checking up and I said 'nope, I want to be behind them'. It worked out perfect. I thought Jimmie (Johnson) was going to get it and right there on that last lap I got a little bit of a surge and sucked up to those guys. I thought 'this might be enough' and you knew you wanted to be in the back and that is part of the waiting game. At Talladega it bit us here it won the pole for the Daytona 500. Awesome job to my team, everybody back at Hendrick Motorsports, Rick Hendrick, this is pretty awesome to be on pole."
Drivers Jeff Gordon and Jimmie Johnson are guaranteed to start the 500 by Pole Qualifying, Aric Almirola, Ricky Stenhouse, Carl Edwards and Jamie McMurray are sure to make the race on speed while Kevin Harvick, Ryan Newman, Denny Hamlin, Joey Logano, Brad Keselowski, and Matt Kenseth all have last years owner points to fall back on with Tony Stewart the most recent Champion should he need a provisional.
Photo: Dave Moulthrop
---
You may also like...
---