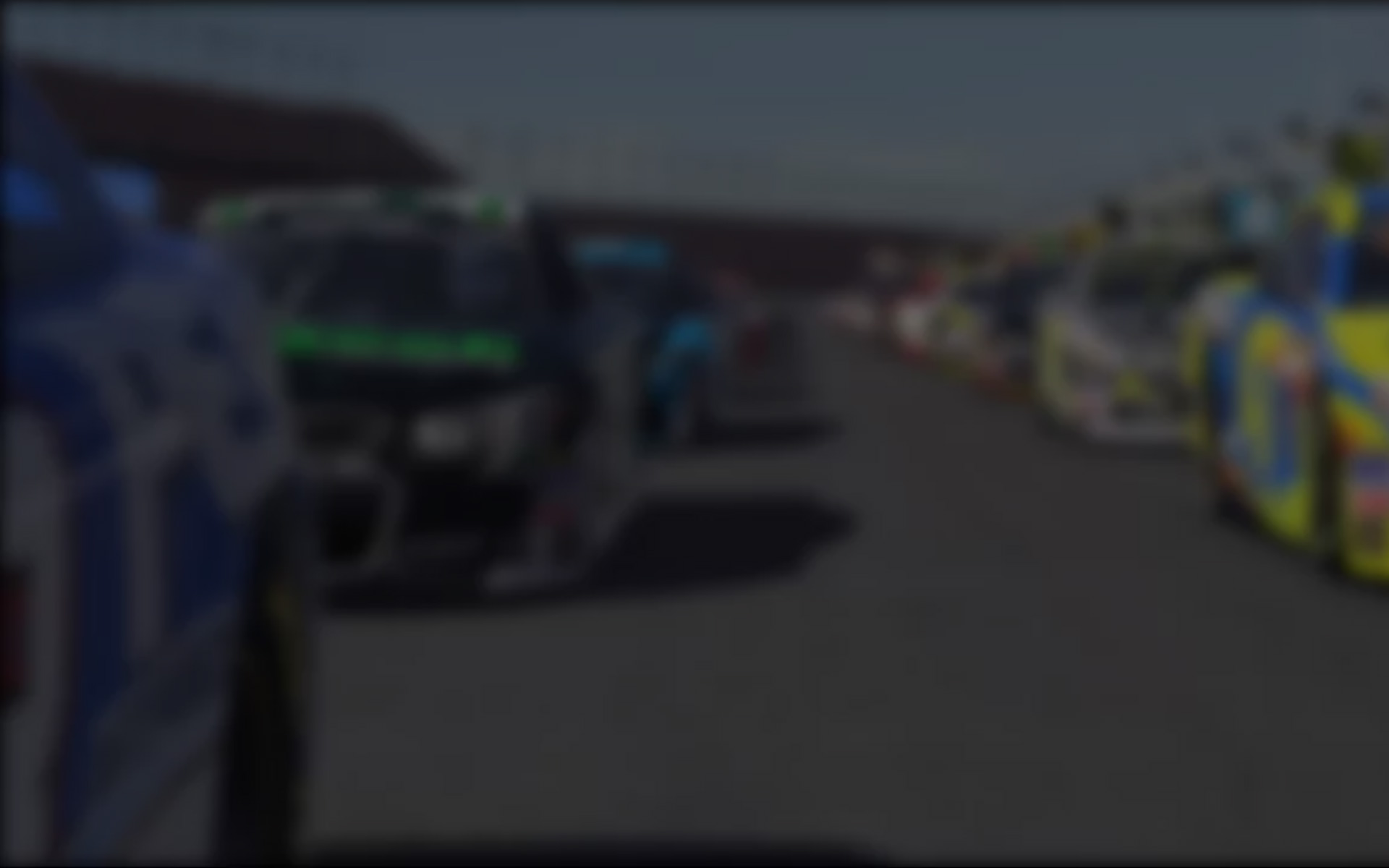 Graham Bowlin became the improbable first repeat winner of the 2019 eNASCAR iRacing Pro Series on Tuesday night, taming a caution-filled 140-lapper at Dover International Speedway for his second victory in as many weeks. Bowlin, who had taken the points lead going into the event with last week's win at Richmond Raceway, missed qualifying and sliced his way through the field from 37th on the grid.
"I thought my race was over before it even started," Bowlin admitted. "We had good setup guys help us make pit road adjustments during the race. Dover is really hard because the top is really good, but you get tight and you can't get by people. Hopefully the momentum swings the rest of the season like this. I don't think I'm going to win every race, but I think we'll do pretty well if we can keep our nose clean."
Bowlin was one of a handful of drivers to avoid the 13 cautions for 51 laps that dramatically slowed the pace of the race. While the first yellow flag didn't come out until Lap 38 for Bryan Blackford, the middle segment of the race saw repeated incidents as drivers struggled to tame the notorious Dover concrete. From Daytona winner and runner-up John Gorlinsky and Alex McCollum to 2019 World Championship drivers Michael Guest, Chris Overland, and Caine Cook, it seemed like Miles the Monster was going to take a bite out of just about every car on the track.
Nonetheless, the racing was strong between the cautions, and the final handful of laps remained clean. Coming off of a restart, Bowlin took the lead on Lap 108 from Timmy Hill, who didn't pit as the leaders did under the previous yellow, and held it to the checkered flag. Polesitter Bob Bryant led the first few laps before giving way to Gorlinsky, while 2019 Road to Pro champion Jeremy Allen and former Letarte Esports teammates Chris Shearburn and Nathan Lyon also spent decent chunks of time in the lead.
At 156 points, Bowlin now holds a 26-point advantage over Bryant in the standings and, with 70 points on 20th place in the standings, is all but a lock to earn World Championship status for 2020. Gorlinsky and Lyon are tied for third with 127 points, while four-time eNASCAR World Champion Ray Alfalla sits just one point behind them in fifth. Santiago Tirres and Adam Gilliland are tied on the bubble with 86 points, with Cody Byus nipping on their heels at just a single point behind.
Just three rounds remain in the 2019 eNASCAR iRacing Pro Series season, which resumes next Tuesday at Charlotte Motor Speedway. Logan Kress used a Charlotte victory to help earn himself World Championship status last season, and a deep field of hungry drivers will be looking to do the same next weekend. As always, the action can be seen live on the iRacing eSports Network on Facebook, Twitch, and YouTube at 9PM ET/6PM PT.
Image via Justin Melillo/The Racing Experts
---
You may also like...
---