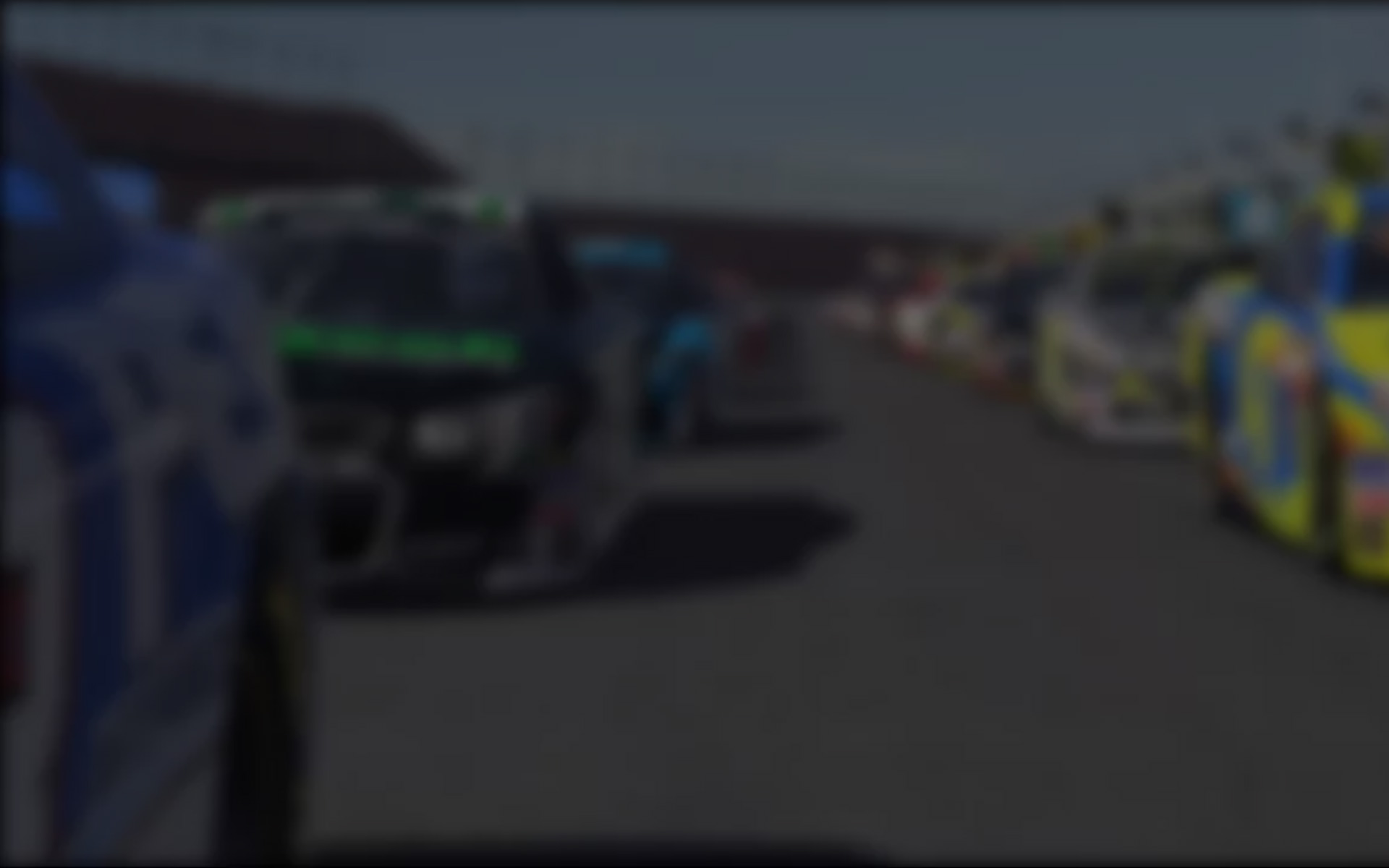 The chase for a spot in next year's eNASCAR iRacing World Championship Series heated up on Tuesday night, as the eNASCAR iRacing Pro Series continued its seven-race season at Richmond Raceway. In the end, it was Graham Bowlin who took not only the checkered flag, but also the points lead, with a victory over Kollin Keister in overtime.
Bowlin led the final segment of the race after taking over the point from Cody Byus on Lap 171. He took advantage of a restart after a caution for Ethan Lane's wreck with Justin Bolton and Braden Boulos to jump out to the point and hang on through multiple late-race incidents. It was Bowlin's third consecutive top 10 finish after a seventh place run at Daytona and eighth place finish in Atlanta.
Byus, who dominated most of the race for Mode Motorsports, became one of many drivers to see his race impacted by an incident thanks to late contact with Ray Alfalla that set up overtime. Other top drivers who saw their day impacted by incidents included Gorlinsky, who was spun by Timmy Hill on Lap 184, and 2019 World Championship drivers Ryan Lowe, Nickolas Shelton, Michael Guariglia, Casey Tucker, Brandon Hayse Kettelle, and Logan Kress.
On the other side of the coin, Michael Guest was the top finisher of last year's World Championship drivers, coming home third. He was joined in the top 10 by fellow 2019 veterans Nathan Lyon in fourth, Alfalla in sixth, Chris Overland in seventh, Eric J. Smith in ninth, and Ashton Crowder in 10th.
Gorlinsky maintained second in points by limping home 21st, while Alex McCollum's fifth place finish helped him keep third in the standings. Following Bob Bryant in fourth, the next five drivers in the standings—Overland, Alfalla, Lyon, Guest, and Smith—are the top threats to regain their spot in the top series after falling out in 2019. Santiago Tirres completes the top 10 in points.
The 20th place cut line for promotion remains well out of certainty with four races remaining. Kress holds the spot with 64 points, just four ahead of a three-way tie between Guariglia, Brad Mahar, and Brian Schoenburg. But with a maximum of 45 points on the line, Kress is still within that range of second place, and even 39th place David Shutt is still within that range of the current cut line.
The battle for a top 20 spot in the eNASCAR iRacing Pro Series standings, and promotion to the World Championship level in 2020, will continue next week at Dover International Speedway. As always, the race can be seen on Tuesday at 9PM ET on the iRacing eSports Network.
Image via Justin Melillo
---
You may also like...
---