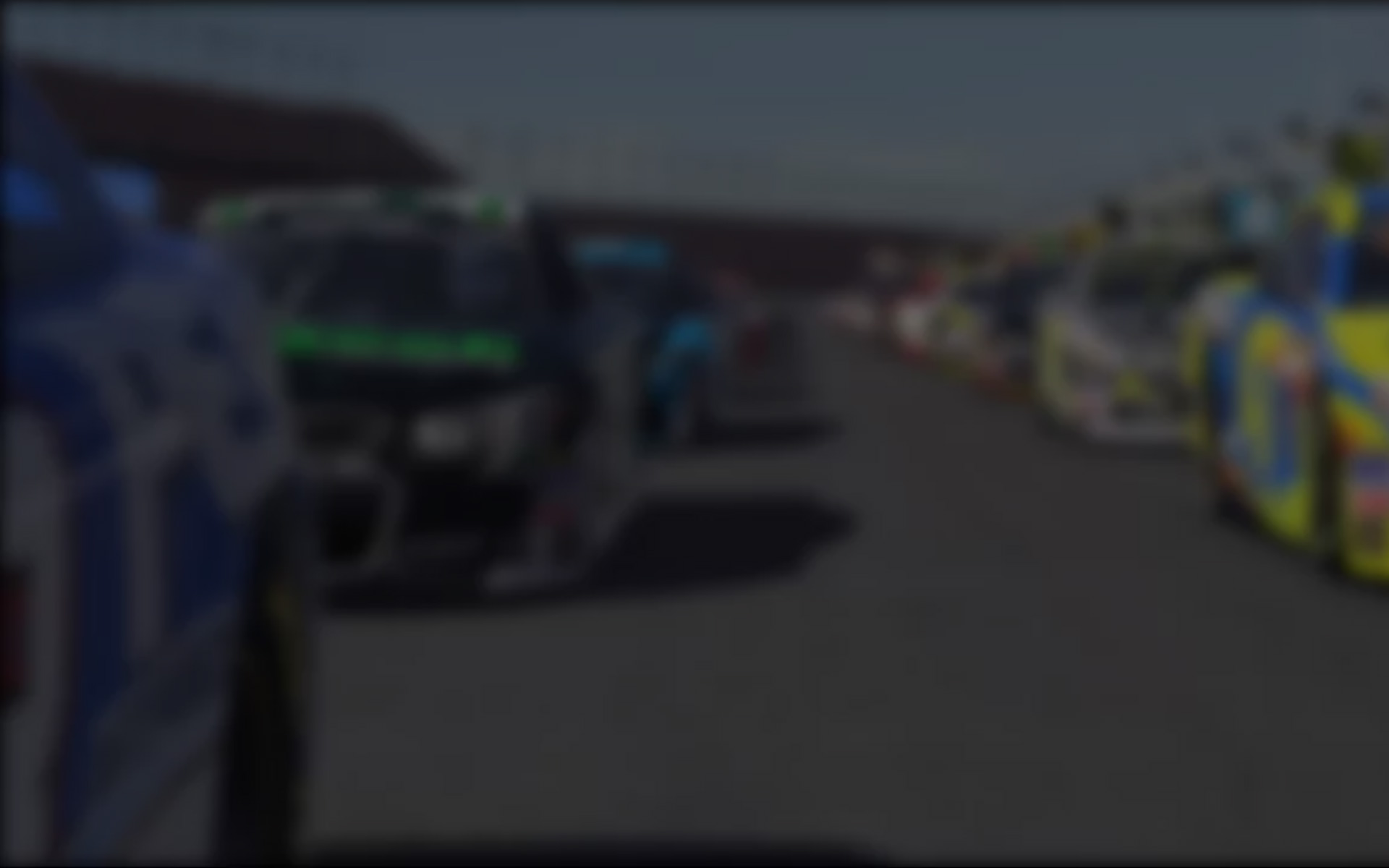 The NASCAR iRacing.com Late Model Series took to the pavement in Braselton, Georgia last week to start 2011 Season 3 at the 0.375 mile Lanier National Speedway.  One of the tracks included in iRacing's base subscription package, Lanier is a favorite among rookies and loved by the pros as well, witness the fact that close to 1300 sim racers scored championship points this week across ten divisions.
Scoring 191 points and taking this week's top spot was a very familiar name in the series, Carolina Club driver Rusty Greer. Greer made only two starts this week at Lanier, but led every lap he completed on the short oval. It couldn't have hurt that Greer was the only driver to be in the 15.5 second bracket for official qualifying this week, 97 other drivers who took official times.  Strength of field may have a role in the point standings this week if you talk to Massachusetts driver James Locke who had the same results as Greer, scoring two wins in as many tries, but netting just 180 points for his efforts.
The most starts this week goes to Scandinavian driver Carl Sunberg with 33. Sunberg also gets a mention for the most wins with nine, ending a solid week with 31 top fives and an astounding 2143 laps completed.
Greer, who is one of the most liked drivers in the garage, has a reputation of giving away his most prized possessions each and every week: his setups.  Drivers line up on the iRacing forums every Wednesday like clockwork waiting on the best of the best to share his replay and a setup that has been proven to be a winner.  This week they'll be looking for Greer's speed secrets to South Boston Speedway, which plays host to Week 2 of the 2011 Season 3 NASCAR iRacing.com Late Model Series.  Call it "America's Hometown Track" or just "SoBo," South Boston is another track that comes free when you sign up for any subsctiption at www.iracing.com, so expect another week of full fields and fierce Late Model online racing.
---
You may also like...
---