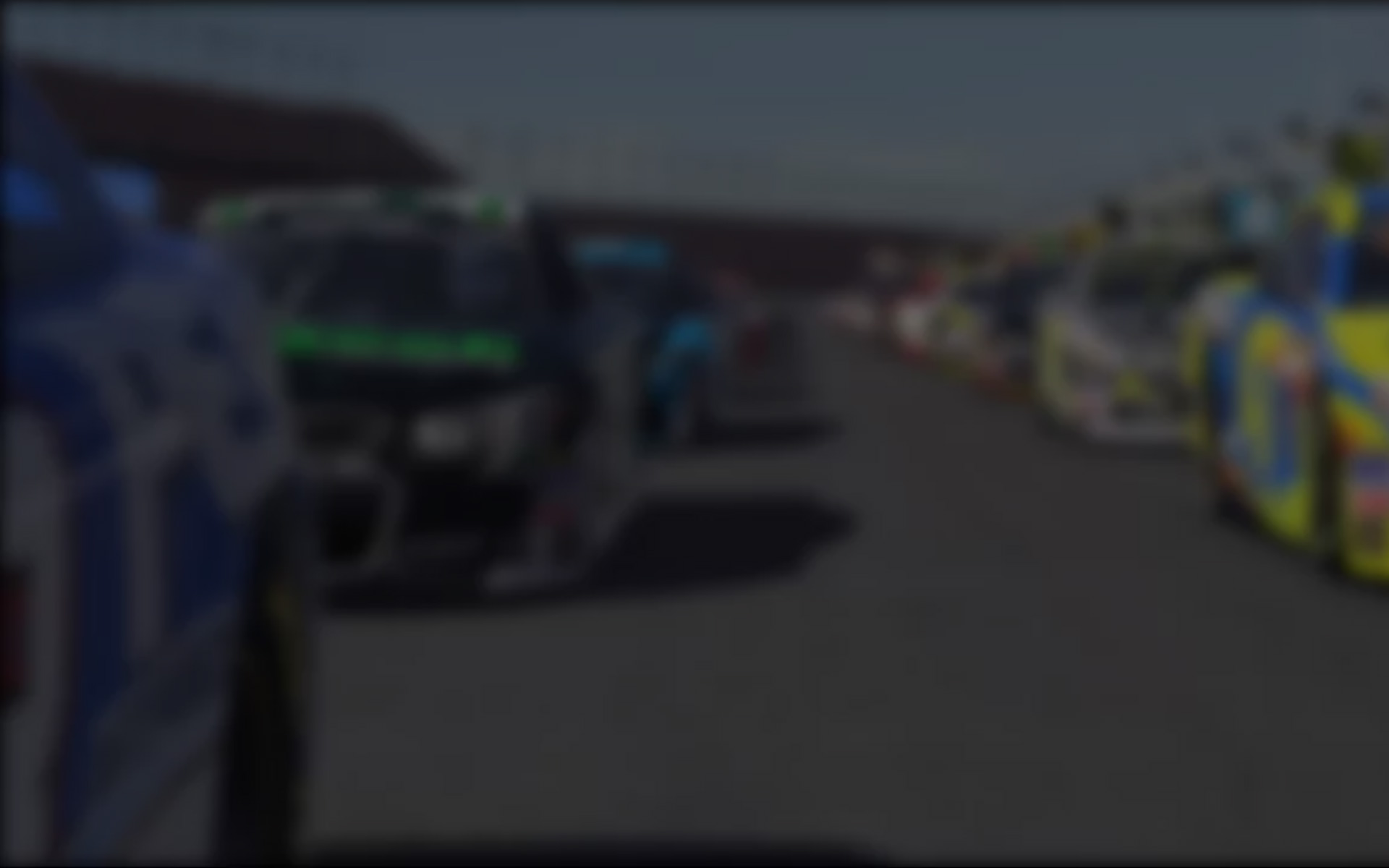 September 30th, 2014 by JaimeB
Week 9 saw the NASCAR iRacing.com Late Models series travel to the Volunteer State, to the high banked half mile oval known as Thunder Valley or, officially, Bristol Motor Speedway. No matter what you call it, it's the only short track on the Late Model schedule that requires little or no braking every lap (at least under normal circumstances) as sim-racers just do a quick crack of the throttle then get right back on the gas. With lap times in the 15 second bracket and the speeds being carried around Bristol sim-racers would be on the edge for the entire 70 laps.
Todd Sipe would rolled off P1 in this week's featured race with Michael Torres to his outside and, when the green flag dropped, Sipe was able to clear Torres and start to pull away. Alexander Encarnacao also got past Torres on the opening lap before the field settled into single file order through the top 10. The leading trio would go unchanged until Lap 50 when Torres finally cleared Encarnacao after four laps of side-by-side racing. On that same lap Sipe saw his five second lead vanish when he had brake to avoid a lapped car that pulled down in front of him.
After incurring some damage from the incident, Sipe found himself battling for the lead with Torres on Lap 52.  Torres attempted a slide job on Sipe coming out of Turn 2 but was unable to clear and the two made contact. Sipe was able to maintain his momentum going into Turn 3 and pull under Torres, resulting in more contact. Sipe regained the lead as Torres got sideways, hit the wall and was forced to pit.
While the  leaders traded sheet-metal, Dennis Steffens2 caught and began pressuring Encarnacao for what was now second place.   The final lap saw Steffens2 demoting Encarnacao to third, while Sipe managed to hold on to the win despite the damage his car suffered in the earlier incidents. Fourth placed Marek Ondrak was the only driver one lap down with Neil Brimble rounding out the top five, two laps down on the winner.
Accidents and lapped cars were constant themes this week as many sim-racers encountered trouble navigating this quick half mile; this race was no different. No sooner had the green flag waved than Timothy Jinkins slammed the outside wall going into Turn 1 and collected Craig Weagle and Jayme Burgame. On lap 13 Joshua Sisk spun and slammed the inside wall.  He returned to action only to spin again on Lap 26, albeit harmlessly.   24 laps later Dmitri Mangiagalli would get loose off of Turn 4 and eased into the outside wall before pulling down into the middle groove, collecting Sipe and sending himself spinning into Turn 1.
Top 10 overall points after week 9
1. Ty Majeski 1299                  6. Cody Kelley 1088
2. Bill Martin 1277                  7. Darrell Hamlin 1085
3. Tim Bills 1222                     8. Joe Schaffer Jr 1077
4. Stan Bragg Jr 1131              9. Cody Thompson 1053
5. Kevin J Myers 1097            10. Bill Elmore 1017
---
You may also like...
---