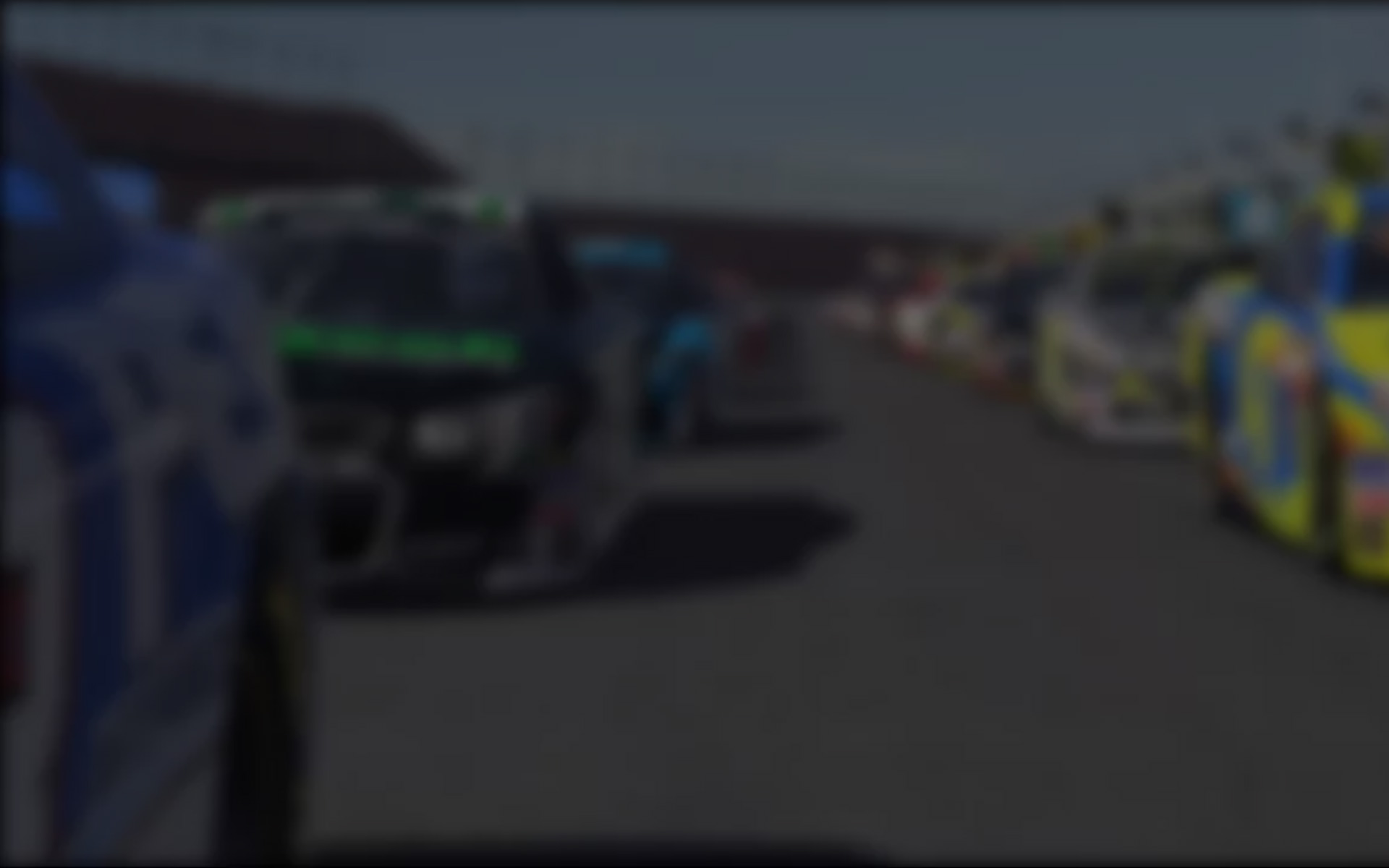 September 16th, 2015 by JaimeB
Landon Harrison pulled-off one of the most improbable wins in the history of the NASCAR PEAK Antifreeze Series Powered by iRacing at Darlington Raceway last night by beating Ray Alfalla (Slip Angle Motorsports) and Last Row Motorsports' Chris Overland in a 32 lap sprint to the finish.
Harrison started thirty-second and ran mid-pack until a timely caution flew during a round of green flag pit stops with 42 laps remaining, giving him his best track position of the night. After another quick caution and a few laps of following Overland and Alfalla after the final restart, Harrison made his move with 30 laps to go. Amazingly, he was able to pass both Alfalla and Overland in Turn Three before pulling away from the tandem who were left fighting for second.
That battle was won by Alfalla who took advantage of Overland's slightly older tires to grab second, just over a second behind Harrison.  Overland took third followed by the Stergios brothers with PJ in fourth and Jake coming home fifth.  In all, three out of the top five finishers started twenty-seventh or worse, an impressive statistic for a track where overtaking is notoriously difficult.
The race also saw the debut of iRacing's dynamic track surface model which shook-up the field and made track position less important than normal. In addition, the tires gave up more than three seconds over a full fuel run and rewarded smooth and consistent driving over pure hot-lapping.  This played right into the hands of a driver like Harrison who normally is not the fastest on the time sheet but knows how to keep his car clean and be around at the finish.
The conditions led to comers and goers along with tight sim racing throughout the pack as drivers slid around searching for grip. Despite the struggles experienced by many drivers, only four cautions slowed the pace for 16 laps. The long green flag runs created varying pit strategies with many drivers opting to short-pit for fresh tires in hopes of gaining track position while others chose to stretch their tires and fuel in hopes of catching a caution.
The TEAM's Kenny Humpe grabbed his fifth pole of the season and looked to clinch the 2015 series championship with a finish of thirteenth or better. Humpe started off strong and led 44 laps early but he was undone by damage to his PEAK Chevrolet, first by hitting the wall on his own and then later when he ran into Alex Warren when Warren was heading to pit road. As a result, Humpe finished twentieth, his worst result of the season, and failed to secure the championship.
Nick Ottinger also encountered tough sledding at Darlington after being a dominating force in recent weeks. Ottinger qualified second and looked to have above average speed at the beginning of the race, especially on the short run. However, as the track took rubber and the runs went on and on, Ottinger faded outside of the top ten, winding up thirteenth at the finish.
While Humpe failed to mathematically clinch the championship, he moved closer and now only needs to score six points over the final two races to take his first NASCAR PEAK Antifreeze Series title. Alfalla still is second, 90 points behind while PJ Stergios is another 43 back of Alfalla in third. Though the top three positions are comfortably held, the fight for fourth is a different story. Overland currently holds the spot but only by a single point over Bryan Blackford. Matt Bussa is lurking five points adrift of Blackford followed by Corey Vincent who is 11 points out of fifth.
Just two races remain in the 2015 NASCAR PEAK Antifreeze season, both 1.5 mile tracks.  Chicagoland Speedway is the first of the two and drivers will have to get to work quickly as there are just seven days until the next race rather than the customary two weeks. This shorter time frame will likely favor teams that test quickly and efficiently, and it will be interesting to see which sim racers can best adapt to changing track conditions. Will this be the race Humpe wraps up the championship, or can Alfalla somehow stay alive for the finale? Find out next Tuesday on iRacingLive!
---
You may also like...
---