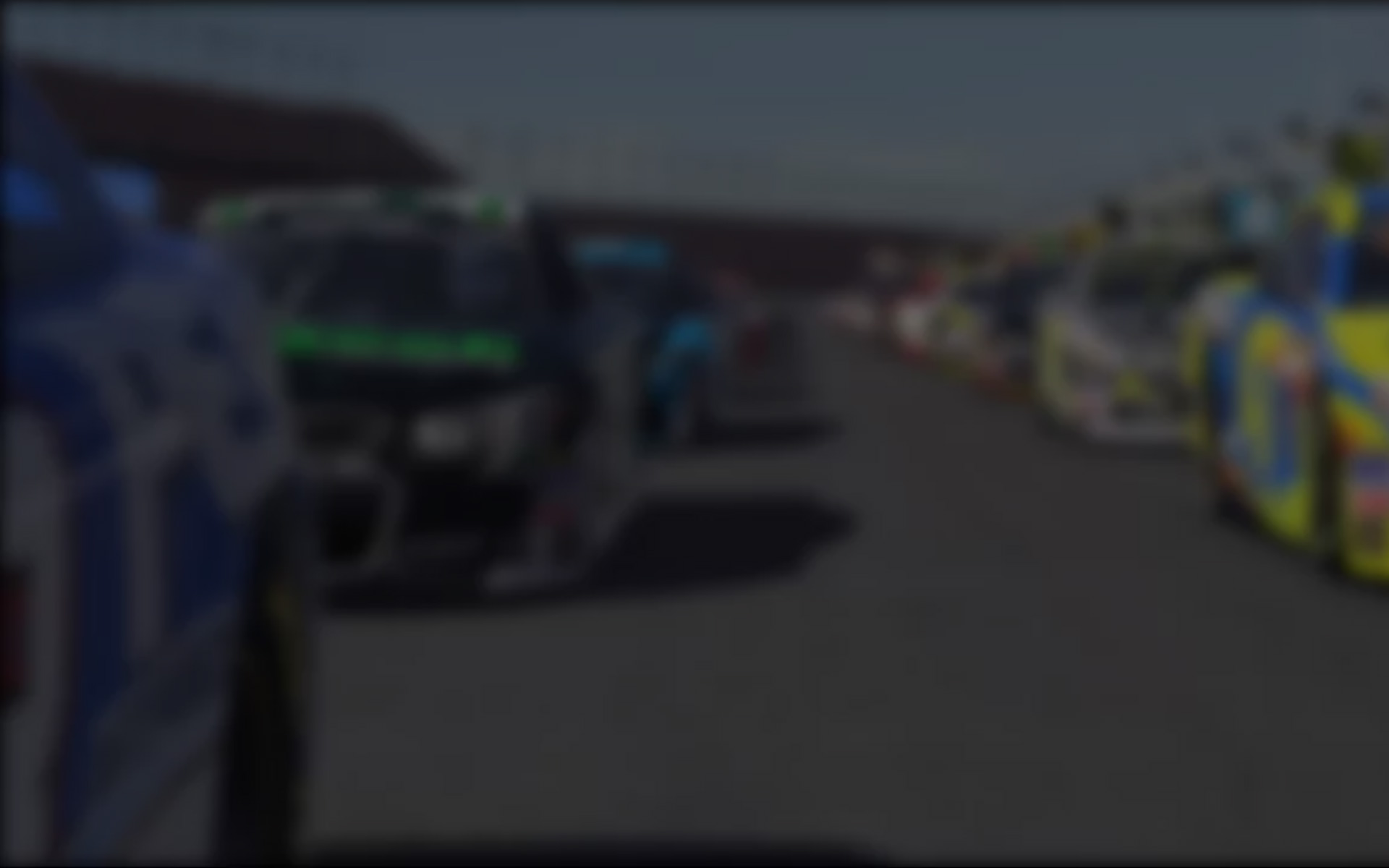 Following his All-Star Race win, Big Joe Hassert led 38 of the 100 laps in Wednesday night's Lionheart IndyCar Series presented by Overdrive Graphics Pre-Season Thunder and captured the checkered flag in his Overdrive Graphics/No Name Racing Dallara at Homestead-Miami Speedway to complete the Pre-Season Sweep!
Three dozen sim racers posted times during the two and a half hour practice session leading up to the night's race, with Jonathan Goke pacing the field with at 24.868s followed by Ryan Lowe, and Daniel Roeper rounding out the top three.
When it came time for the two-lap qualifying runs immediately prior to the start of the race, however, the familiar names of Jake Wright and Trevor Malone paced the field. Series newcomers James Krahula (Unacceptable Racing) and Terry Matthiensen (Banshee Autosport) slotted into third and fourth respectively.
As this the first race in the series for many drivers, unfamiliarity and varying driving skills were sure to make for an eventful night. The first 13 laps were marred by three cautions, each involving multiple cars. Once nerves settled, the field entered a nice 50-lap green-flag run, which included a full round of green flag pit stops.  Wright led the first 19 laps from pole, before Malone made the night's first pass for the lead.  By Lap 23 Wright was back in a lead he maintained until he pitted on Lap 41, with Matthiensen taking over first place followed by Justin Laxton's Overdrive Graphics/Goin' Broke Racing Chevy. When Laxton stopped to pit, Joe Hassert assumed the lead for several laps, before being overtaken by Wright and eventually Trevor Malone as well.
Lap 67 saw the caution come out for a single-car incident involving Laxton, which allowed a rambunctious field to bunch up. During that caution, several drivers were penalized for passing under the yellow, including erstwhile leader Wright (passing the pace car), Malone and Peter Edwins (passing under yellow), Matthiensen (passing the pacecar and excessive speeding) and Roeper (unsafe pit entrance).
The final caution of the night came out on Lap 80, for an incident involving Ian Adams from Team #nailedIt. Although many of the front runners opted to pit, Hassert stayed on track, along with about 10 lapped cars. Staying out proved to be the move of the race as Hassert was able to keep his nose clean and capture the Pre-Season Sweep!
The Lionheart IndyCar Series officially begins its third season next week with the Overdrive Graphics 200, broadcast live on the Global SimRacing Channel!
For more information on the series, including the full season schedule, driver roster, and sponsor list, you can visit the series website at http://www.lionheartracingseries.com.
---
You may also like...
---