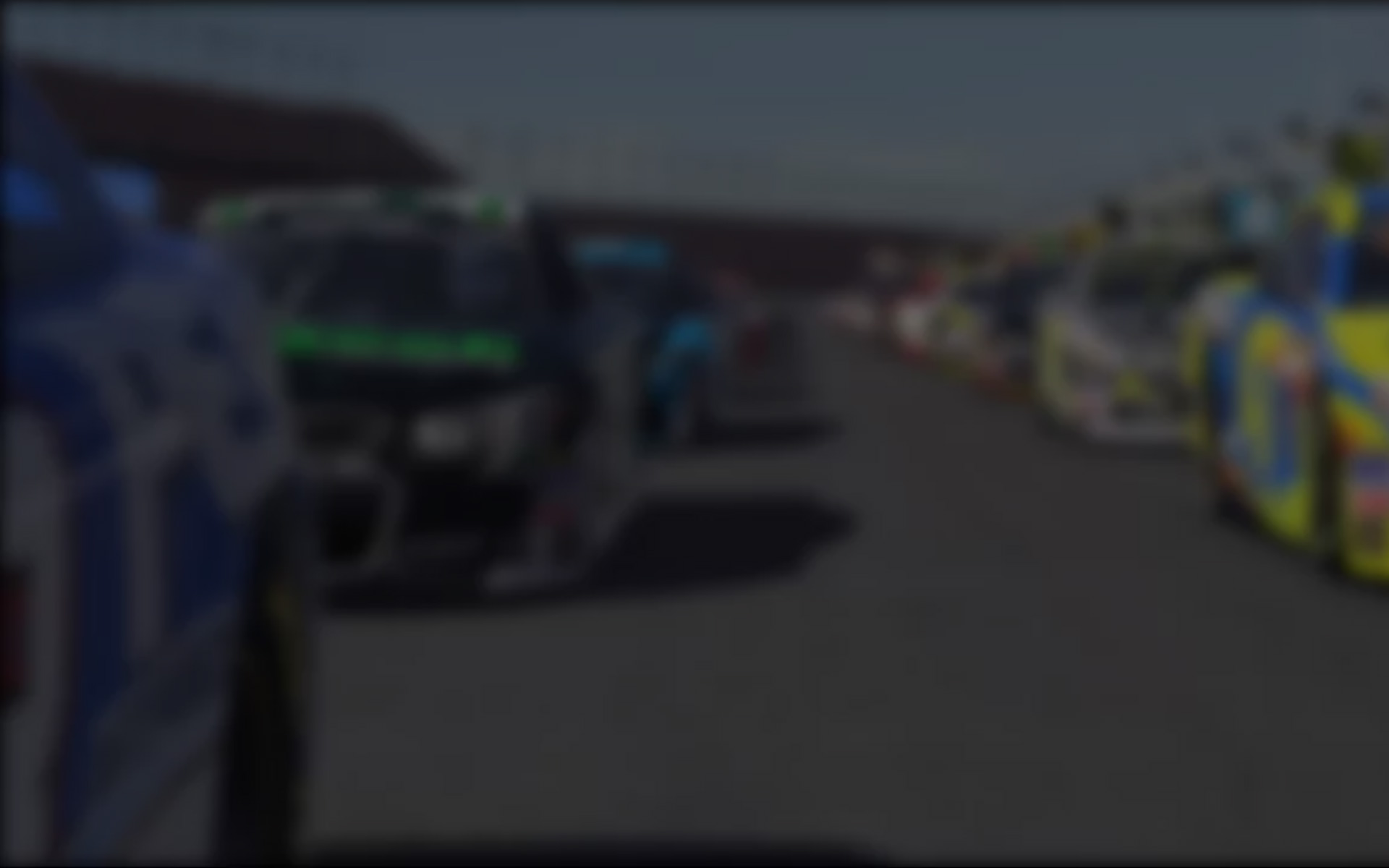 Charlotte Motor Speedway was the location for Week Three of the iRacing.com Street Stock Series as top sim racers tried to draft their way to the front. For the first time, racers competed under the lights and the action was nothing short of amazing.
Weekly High Strength of Field
Last week's high Strength of Field race had an SoF of 3289 and paid 201 points to win. NASCAR iRacing.com Series World Championship driver Thomas Hazard (Midwest) won the race over teamate Jeremy Allen (Indiana) by a 0.06 second margin. Allen received 182 points for his second place finish while Clint Monahan (Georgia) garnered 164 points for third. Cody Evanson (Northwest) finished in the fourth position and gained 146 points while Bill Martin (West) rounded-out the top five and claimed 127 points for his efforts.
Weekly Standings
With his win in the SoF race, Hazard held down the first position in the weekly standings with 201 points. Greg Hooks (Virginias) found himself sitting second in the standings after winning one of his two online race attempts and netting 193 points. Allen found himself in the third position after his runner up finish to Hazard in the SoF race, in which he gained 182 points. Greg McKinney (Carolina) finished the week in the fourth position after winning two of three races and gaining 177 points. Rounding-out the top five was former Late Model champion Jeremy Hughes (Mid-South), who won one of two races last week and finished with 175 points.
Season Standings
After three weeks of racing, Maxime Paquette (Eastern Canada) has moved to the top of the points standings with 474 points. Paquette has won three of his four starts this season. Moving-up to the second position this week, from fifth position, was McKinney with 466 points on the season. Hooks found himself sitting in the third position after Week Three, in which he gained 193 points and jumped from 13th in last weeks standings, bringing his season total to 447 points. Thomas Zinninger (Ohio) moved-up to the fourth spot with a point total of 430 points. Jason Robinson (Pennsylvania) rounds out the Top Five. Robinson moved from seventh to fifth after receiving 144 points at Charlotte, bringing his total to 424 points.
Weekly Qualifying
Jani Penttinen (Finland) finished the week off with the overall pole after turning a lap at 35.353s in qualifying, which is the fastest qualifying lap turned in the Street Stock series at CMS.  (No doubt aided and abetted by the cool night air. – Ed) Mark Dahlgren (Plains) finished the week in the second position with a 35.436 while Brandon Williamson (Georgia) was third with a 35.441. Rounding-out the top five on the charts last week was Mike Paradis (Eastern Canada) and Hughes with a 35.449 and 35.453 respectively.
Week Four of the iRacing.com Street Stock series travels down south to Braselton, Ga, home of Lanier National Speedway. LNS will bring new challenges to drivers as the adjust from a 1.5 mile oval to a tight 3/8ths mile oval. Who will be able to adjust to the tight corners and come out on top? Find out next week on inRacingNews.
---
You may also like...
---