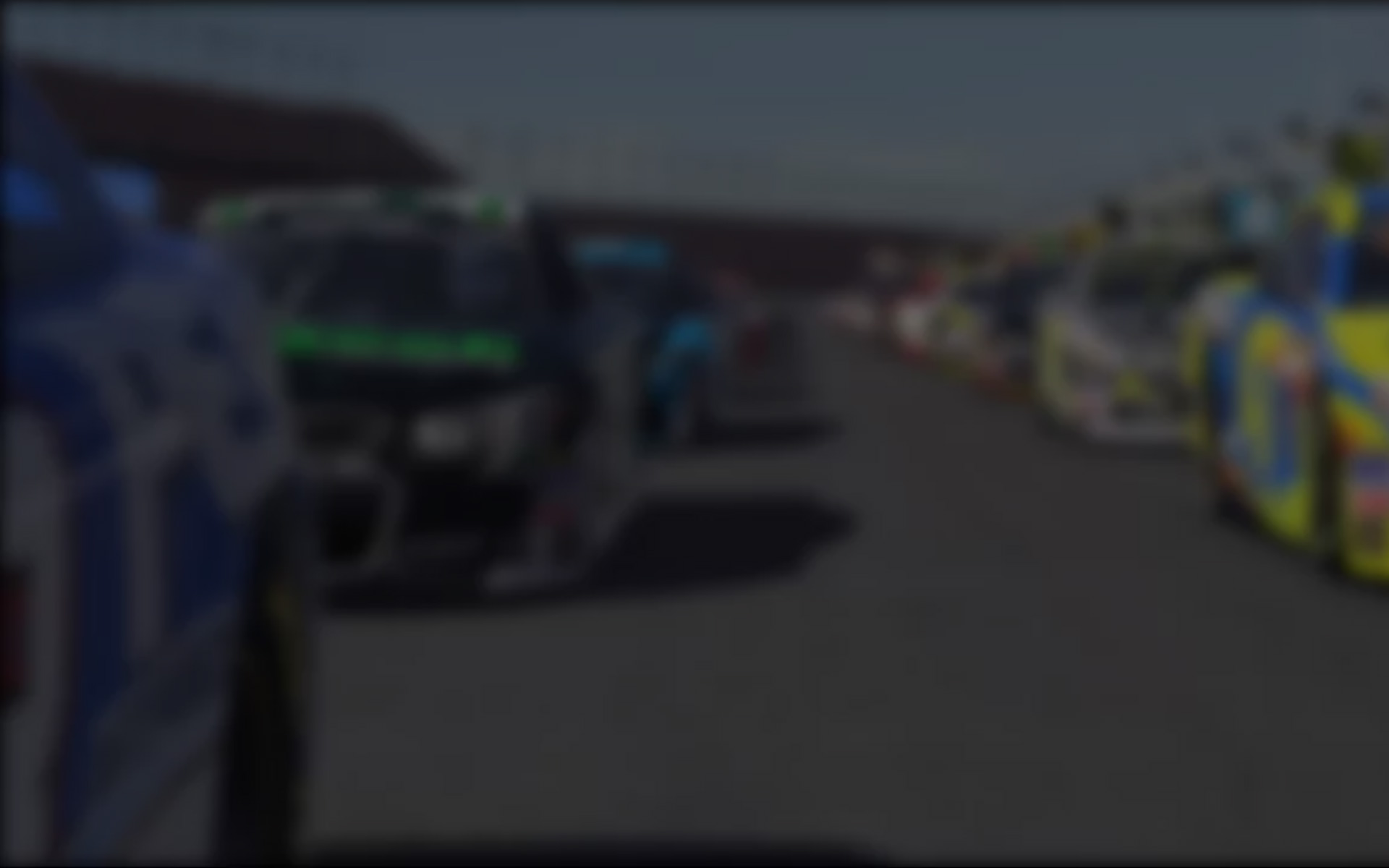 May 17th, 2016 by Rhys Gardiner
The Lenovo V8 Supercar Online Premier Series made its fifth stop of the season on May 8, at the picturesque and challenging Road Atlanta circuit. A return to the 250-kilometre single race format saw two pit stops being taken by the drivers, with some exciting racing and legendary drives resulting.
TTV's Joshua Rogers continued his run of top results, claiming pole for the 61-lap race. Evolution Racing Australia's Ian Ford qualified a surprise second place, while Trans Tasman Racing's Madison Down took third spot on the grid. Fourth was taken by TT-R stablemate Shaun Kelly, while reigning series champion Jarrad Filsell (ANZ) took fifth.
Off the start, Ford was the one to come off the worst, as a cut-track penalty sustained in the opening lap jostling saw him fall all the way out of the top 10. Ford fell behind Corey Preston (JMSR 6BOOST) as Rogers extended his race lead. Despite beginning a fightback, Ford fell even further to 20th by lap 10 with a spin.
On lap 16, Rogers was the first of the front running sim racers to take a pit stop for fuel and tyres. Filsell and Down followed him several laps later, but Rogers' shorter stop allowed him to extend his effective lead even further. Benjamin Smith (ERA) stopped extra short to jump up to effective third place. Ford, meanwhile, continued his climb back up the field, getting involved in an exciting battle with Leigh Ellis (TTR UKS) and Jon Latham (TTL) at the halfway mark.
In the second round of pit stops, Filsell managed to jump Rogers, and Smith stayed close behind. Another fantastic battle for the lead was about to ensue between Filsell and Rogers – but it all came to nothing, as Filsell's internet connection failed and he dropped from the server. Filsell would rejoin the race, but finished in 25th, two laps down.
Meanwhile, Kain Kugimiya (ANZ), Jake Moloney (TTLV), Kelly, and Jake Burton became embroiled in an intense on-track battle for eventual fourth, that lasted until the end of the race. Ford later became involved in this fight, and would eventually finish sixth, an impressive comeback.
Towards the end of the race, it became apparent that Smith – thanks to his unusually short stops – was not carrying enough fuel to finish the race, so he immediately began aggressively saving fuel with several laps to go. Despite being passed by Down, Smith's predicament was helped by the Kugimiya-Moloney-Kelly-Burton battle, which slowed them enough to ensure that he lost no more positions.
Joshua Rogers crossed the line to finish a commanding first place, 8.6 seconds ahead of Madison Down, and Benjamin Smith held on to finish third in his first ever V8SCOPS podium. Jake Burton finished fourth, while Jake Moloney crossed the line in fifth.
Split 2 was won by Mitchell McLeod (Torque Inc), with Mitchell Abrahall (Man Cave Motorsports) finishing second, and the podium being completed by Stephen Clarke (TT-R).
In the drivers' championship battle, Filsell's misfortunes at Road Atlanta and Rogers' crash at Watkins Glen have worked out well for Madison Down, who now leads the sim racing championship despite not yet winning a race this season.
The next round of the series is another 250km event – the Belgian 250, at the Circuit de Spa-Francorchamps. Join us on May 22 – streaming on iRacing Live, and on YouTube at v8sonline, for what is sure to be another exciting event in the Lenovo V8 Supercar Online Premier Series!
---
You may also like...
---