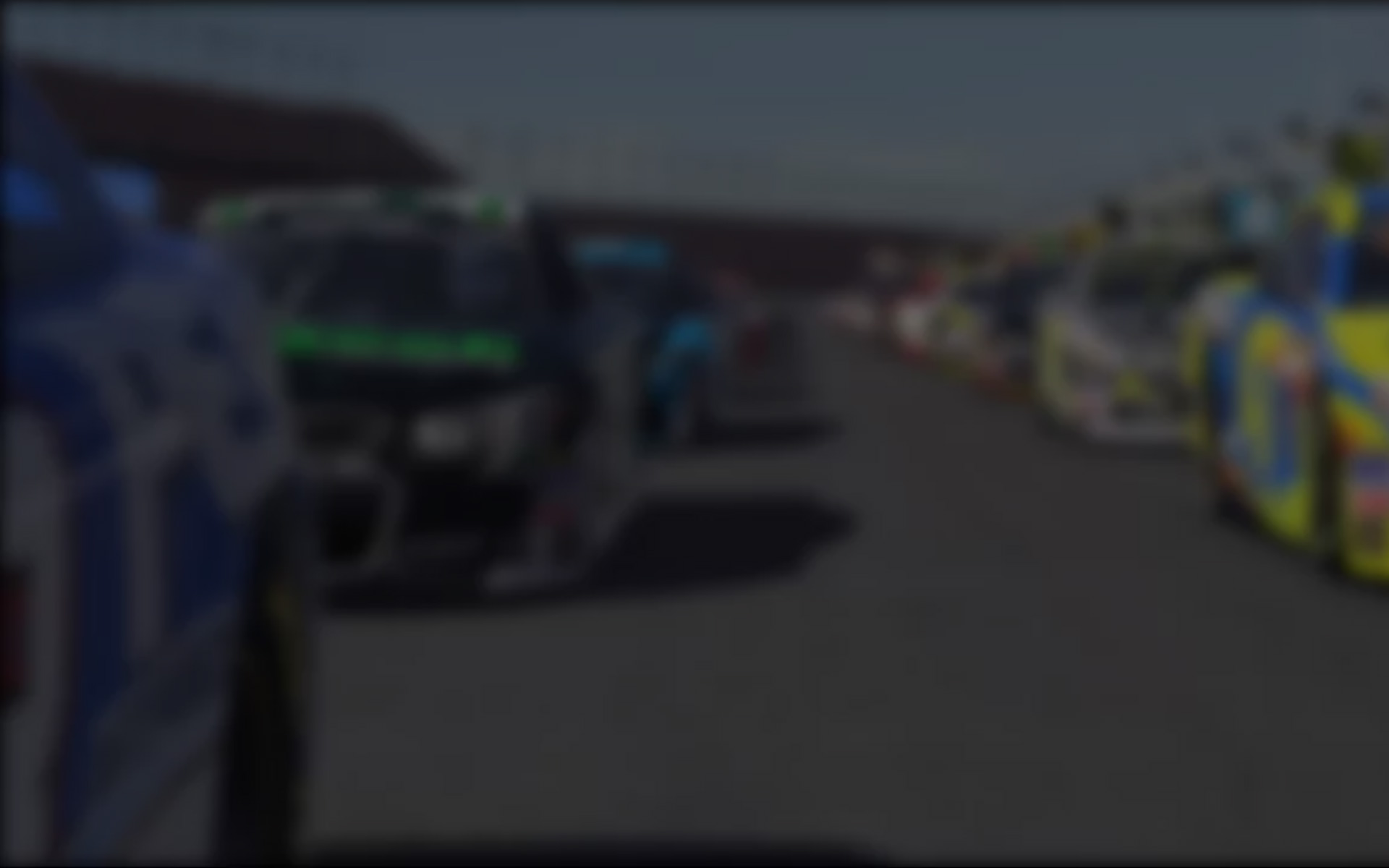 David Heileman's seven-race podium streak may have snapped, but he still locked up the 2019 iRacing USAC World Championship presented by FloRacing with a fourth place finish at Limaland Motorsports Park on Thursday. Top championship rivals Alex Bergeron and James Edens, as well as Heileman's Slick SimSport teammate Joel Berkley, completed the podium in the penultimate round of the season.
"It was a hell of a season," said Heileman. "These cars take so much skill, and there are so many different lines you can run because they get so sideways. The key is just qualifying—it's so hard to rotate the cars correctly, even on a tacky track. We didn't prepare any differently than we did for (winged) sprints."
Drivers took every line imaginable in the early stages of the feature, with three-wide racing around the Limaland bullring a staple of each lap. Bergeron jumped out to the top spot immediately from pole, while fellow heat winner Bobby Sandt Jr. jumped to second quickly by getting past outside polesitter Alex Smolders. By halfway, Bergeron's lead was more than two seconds over Sandt, who was occupied with trying to hold off Edens and Berkley for second.
Berkley and Edens were in the midst of trading third place before the first caution finally flew on Lap 20, with a multi-car wreck leading to heavy damage for Joe Quinn. Both Edens and Berkley got past Sandt on the restart and Edens initially challenged Bergeron for the lead, but the Canadian continued to dig and rebuilt a healthy portion of his lead. Meanwhile, Heileman interjected himself into the battle for a top five finish after spending most of the race mid-pack, climbing to fourth to clinch the crown.
"The car was absolutely awesome, and it was a great race," said Bergeron. "We were getting into lapped cars at the end and then we had a yellow that reset everything. I got scared that somebody was going to drive the bottom and be quicker than me, but it felt awesome to be back in the lead here. Last time we were here we had bad luck and missed the show, and that put us behind the 8 ball. Congratulations to Heileman, he had a great season."
With the championship locked up, Heileman will claim the lion's share of a $10,000 season purse, as well as an experience at the Cory Kruseman Driving School in California. Meanwhile, Bergeron, Edens, and others will have one more race to battle for second and third in points and lock up cash prizes of their own.
iRacing USAC World Championship presented by FloRacing points through eight rounds are as follows:
David Heileman, 602
Alex Bergeron, 491
James Edens, 455
Joel Berkley, 430
Cole Cabre, 405
Alex Smolders, 361
James Tiernan, 345
Adam Elby, 344
Bobby Sandt Jr., 337
Josh Fox, 329
The iRacing USAC World Championship presented by FloRacing finishes its 2019 season next Wednesday at Fairbury American Legion Speedway. As always, the race can be streamed at 9PM ET/6PM PT on the iRacing eSports Network on Facebook, Twitter, and YouTube. For more information on iRacing and for special offers, visit www.iRacing.com.
---
You may also like...
---