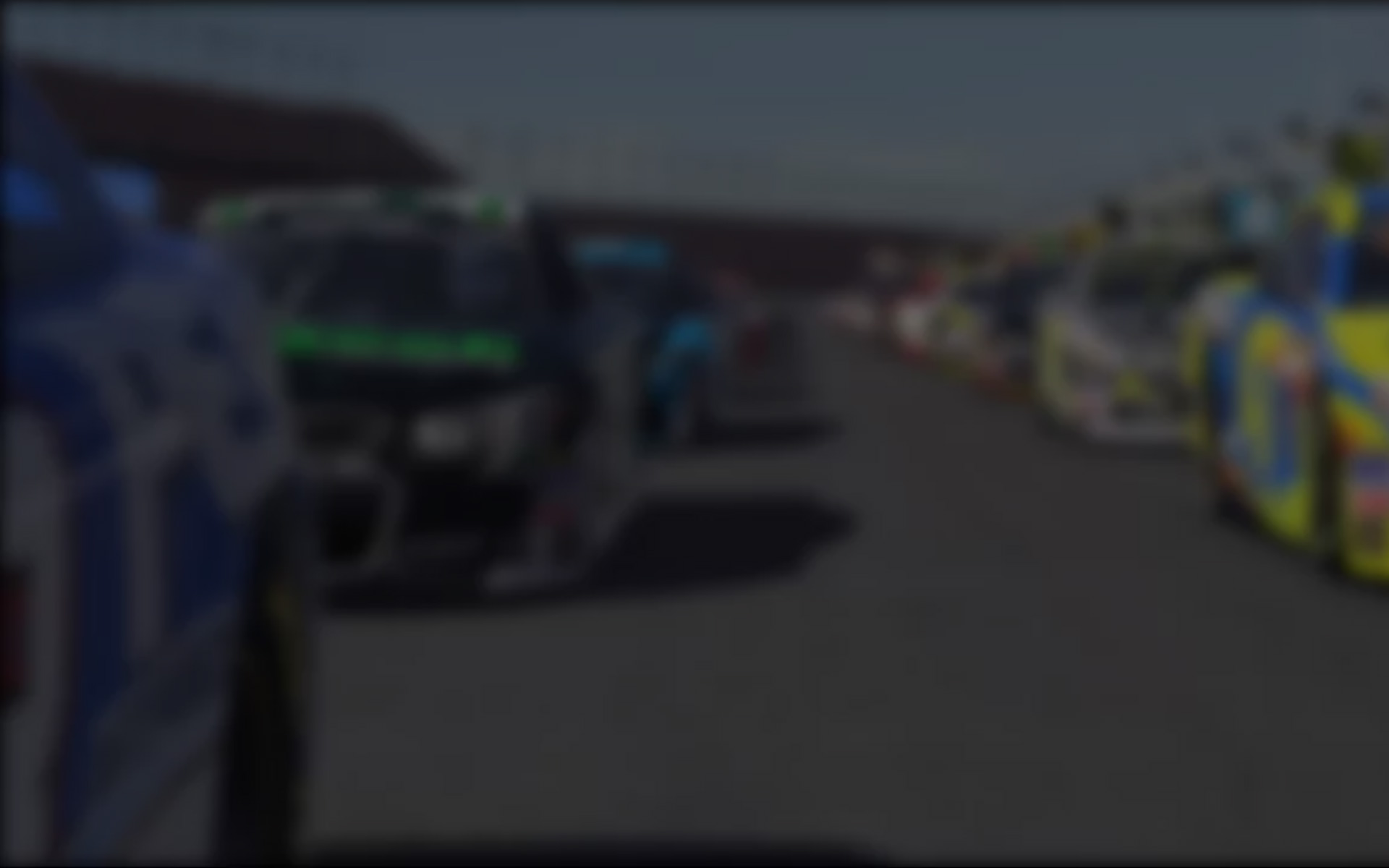 NASCAR Sprint Cup driver Timmy Hill drove to a commanding win in last night's 4th Annual iRacing Pro Race of Champions, an online race that saw more than two dozen professional drivers from a variety of disciplines competing head-to-head using the world's premier motorsports simulation service.
Starting on the front row at the virtual Iowa Speedway, Hill drove his digital Super Late Model into the lead when pole sitter, defending champion and German Porsche Carrera Cup champion Phillip Eng went wide in the first turn.  Hill never looked back and went on to win by more than 14 seconds over IMSA champion Alex Gurney and NASCAR K&N Pro Series driver Michael Self.
"Off the get-go Phillip hit the apron, shot up towards the wall and that kind of ended his race before it even got started," said Hill, who has more than 500 wins on iRacing to his credit and whose brother Tyler scored his first win in the NASCAR iRacing Pro Series on Tuesday.  "After that, I just had to set sail and take care of the tires.   I knew if I took care of the tires and kept those guys behind me, I could have a pretty good race."
With contributions from iRacing.com and CXC Simulations, the event raised more than $4000 for charity.  Hill, appropriately, donated the lion's share of the purse to the Lions Club, while Gurney and Self donated their winnings to the Boggy Creek Camp and the Humane Society of the United States, respectively.
Viewers of the streaming broadcast of the event saw two races in one.  While a lonely Hill romped to the win, a fierce battle raged for second place between Shane Van Gisbergen (V8 Supercars), Frank Kimmel II (ARCA) and Michael Self (NASCAR K&N Pro Series) until Kimmel nudged Van Gisbergen into a spin that collected all three drivers.  The incident paved the way for Gurney to complete an impressive run from his seventh starting spot, a marked turn-around from last year's result.
"This was a stacked field, with lots of good racers," said Gurney who, along with Trans-Am champion Tommy Kendall. IndyCar driver Townsend Bell and sports car racers Patrick Long and Michael Lewis, competed in the event at the Los Angeles headquarters of CXC Simulations.
"It's fun to mix it up with those guys and you get to do it without the danger factor.  You still get a lot of the same buzz as being in an actual car. It's very realistic. You really have to scrape the barrel to get every last bit of lap time."
See why Hill, Gurney, Self and more than 55,000 iRacers around the world use iRacing.com to have fun and hone their skills with more than 40 precisely-modeled cars on nearly 70 laser-scanned road courses, ovals and speedways in officially-sanctioned and private league competition.  From GT racing to NASCAR, Grand Prix racing to prototypes and IndyCars, iRacing delivers the most realistic racing experience you can have on your PC or Mac from the comfort and convenience of your home. With literally thousands of official races every week, there is always someone to race against at iRacing.
---
You may also like...
---