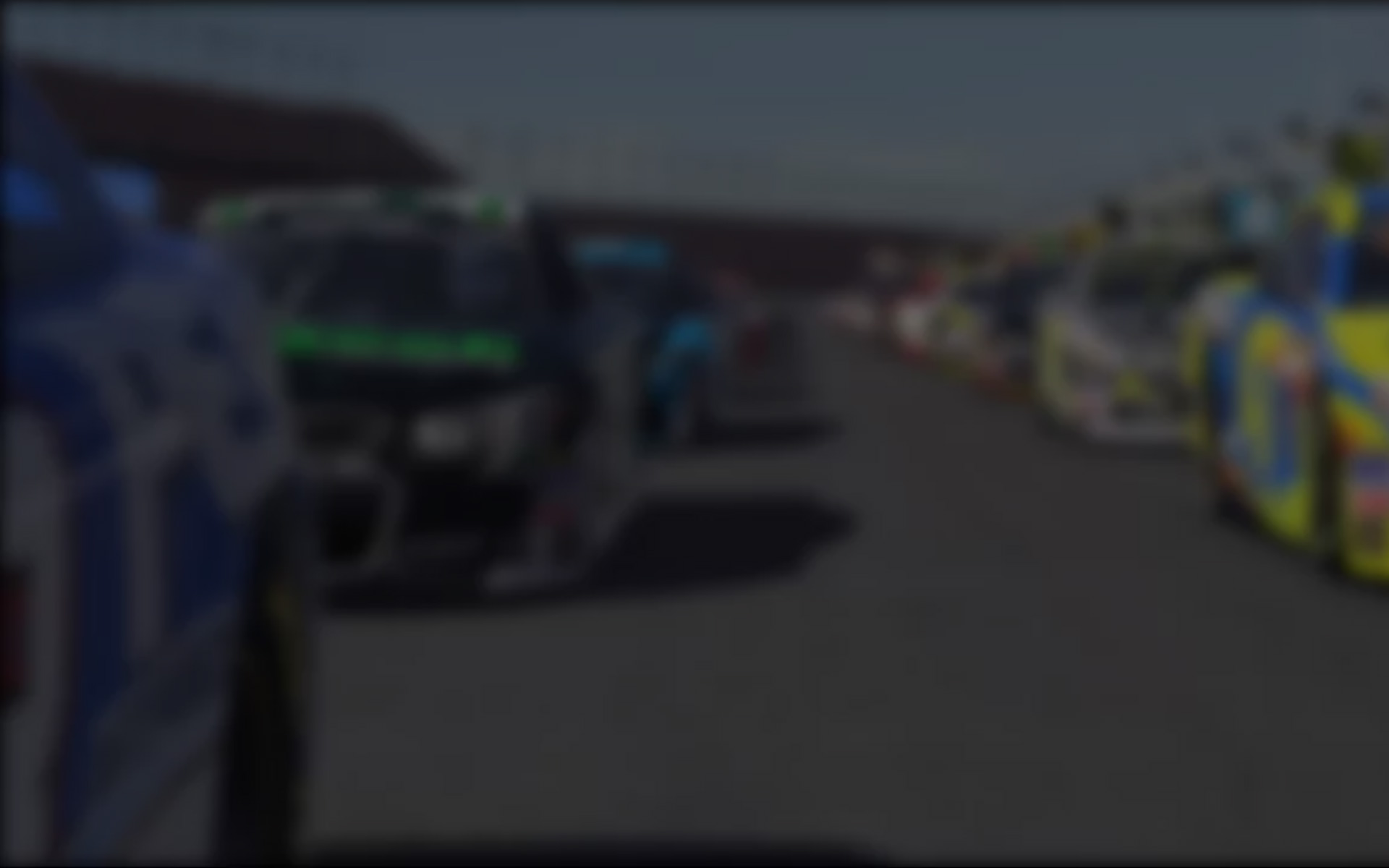 Brett Osborn edged Nathan Saxon in the closest points finish in the history of the NASCAR  iRacing.com Tour Modified Series in 2012 Season 4.  The final margin of victory was a mere two points in a season that saw the duo combine for 29 wins. Samuel Dick was 100 points behind and finished third overall, and also claimed the overall time trial championship from Osborn and Trent Hullman.
The series also saw some new faces, including Vinnie Sansone who came in fourth overall ahead of TJ Graves. Over the course of the season 276 sim-racers made a race in the series.
Some season highlights include:
Week 6 at South Boston saw a 3288 SoF race with Pro Driver Jake Stergios earning 200 points for the win over Saxon by a slim margin of .377 seconds, resulting in 180 points for the runner-up.
Week 7 at Langley Speedway had Mike Littlefield come out on top for the week with a point total of 197 with Saxon earning 172 points for second.
Saxon led the way at Bristol Motor Speedway in Week 8, earning two trips to Victory Lane in four starts, resulting in the most points of the week with 149.
Week 9 at Martinsville Speedway saw Osborn take the checkers in the 3031 SoF Race and earning 184 points over Dick who took home 164 points for second spot.
The series visited USA International Speedway in Week 10 and saw Saxon on top again with three wins in four starts, resulting in 177 points for the week.
Week 11 New Hampshire Motor Speedway (the Tour Mods'  Daytona) saw two new faces – Derek Hopkinson and Adam Gordon – lead the way with a win apiece.
The season finale at Thompson International Speedway saw Osborn clinch the championship in fine style, earning 209 points for his win in the 3423 SoF Race while Dick was second with 190.
As is typically the case in the NiTMS, there was great online racing all season long, each and every week, with the best modified drivers on iRacing going wheel-to-wheel on some of America's most challenging tracks.  Speaking of challenging tracks,  the NASCAR iRacing.com Tour Modified series kicks off  2013 Season 1 at the "paper clip" known as Martinsville Speedway.
Hope to see you all on the track next season!! Until next time go fast and turn left!!
---
You may also like...
---