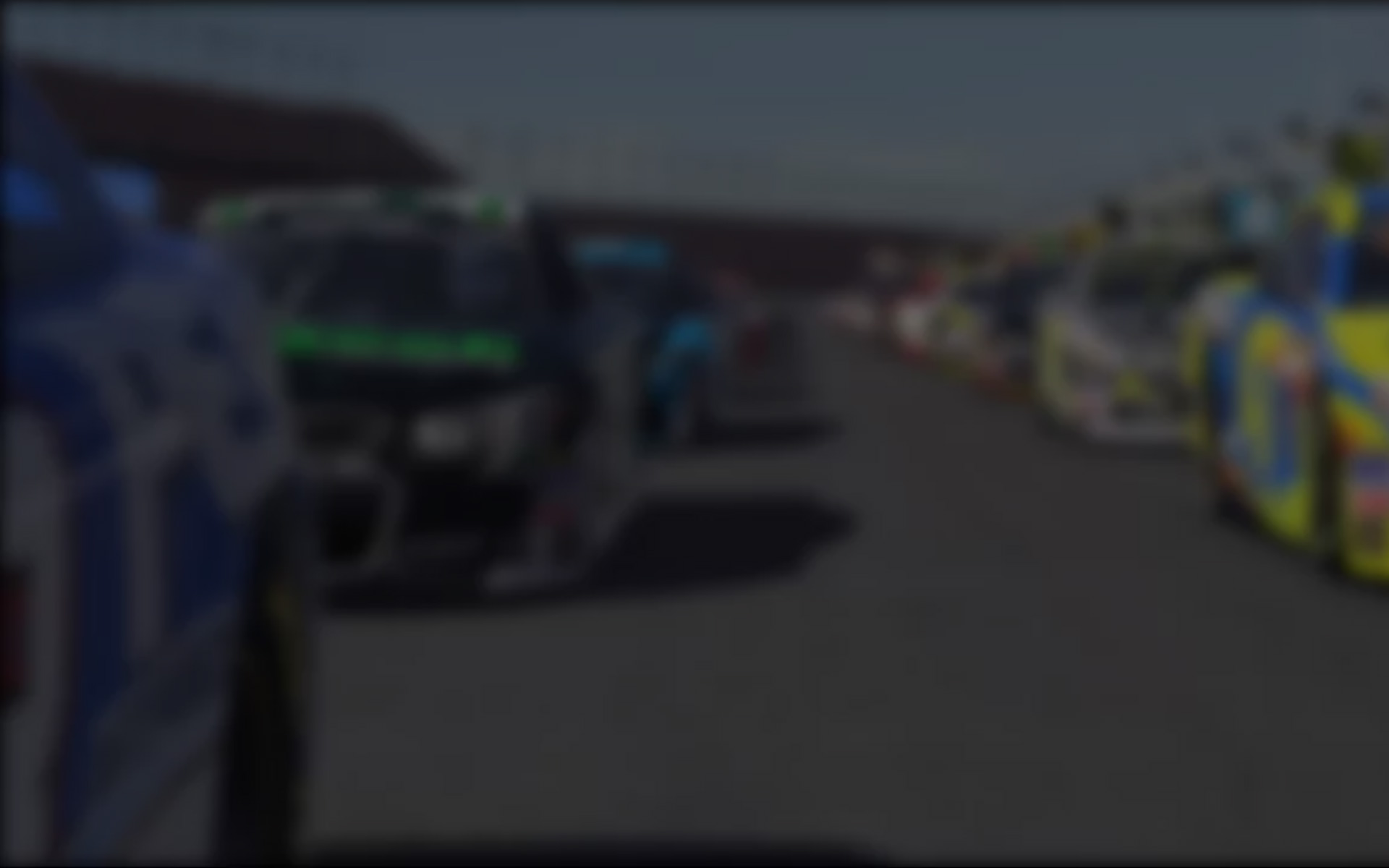 AUSTIN, TEXAS -There's long been the saying everything's bigger in Texas, and Austin Texas' Circuit of the Americas certainly aids that claim. The 20-turn, 3.4 mile circuit is a state-of-the-art racing facility laid out on about 900 acres of land, offering enough room to let track developers to run wild. Tight hairpins, sweeping esses, multi-apex corners, long straights – nearly every test a driver would face over a season of races are seen on every single lap. "There is not one moment that you can afford to lose focus here," said Les Turner, driver of the iRacing.com BMW Z4 GT3 in a pre-race interview. "Your ability to concentrate, hit your marks, and keep up your momentum is constantly tested here." With the Texas Longhorn 45 making up Round 7 of the Season 3 GT Class Battle, the cars and stars of the Red Sox Racing League made their way to the Lonestar state.
Well, some arrived, at least – only eleven teams were found in the paddock in time for qualifying. "It's too bad really. It's one thing to have a low turnout for a race. Conflicts in scheduling happen, unfortunate circumstances hit a team hard, et cetera," said Caribbean Food Delights BMW Driver James Prostell Jr. before qualifying. "We're not bound to any multi-year contracts at any track, and our league has a unique opportunity to let the competitors have a say in our schedule. The teams voted for what venues they wanted to see on the calendar, and when a race at Circuit of the Americas became a possibility, there was easily enough interest just two months ago to field at least twice as many cars than what we ended up with. We're trying to build our brand here, but you know what? I think we can still put on a show here!" Determined to put on said show, Dave Hoffman in his Tic-Tac RUF grabbed the Wil-Trans Pole Position Award, just ahead of the fastest BMW drivers, Storm Front Racing's Terry Daul and Les Turner. In fourth position, Brian Irby was literally in a class all his own as the only McLaren MP4 competitor on the grid.
At the drop of the green flag, Hoffman had a great jump on the field. Perhaps a little too good of a jump, running too wide to make turn one and falling from first to fourth by the time all the dust settled. This gave the lead to Les Turner early on, followed by Terry Daul and Brian Irby.  With a class win sewn up by default, Irby graciously allowed the frontrunners through, but in the process, Turner turned plenty of practice laps into a sizable lead. Turner lead the first ten laps before Hoffman climbed back into contention to put pressure on the leader. Despite a mirrorful of the Hoffman, Turner maintained both his composure and the lead heading into the pit cycle on lap 12 of the 45-minute feature race.
Elsewhere on the track, things were pretty tame for the rest of the field. Outside of Hoffman and Turner's tussle for the top spot, close-quarter battles were few and far between, but that didn't stop the track from taking a few swipes at drivers. Particularly vicious were the bumps in the esses. Intended to keep racers from cutting corners but also serving as apex targets, drivers including Kevin Kyle, John Koscielniak, and Sam Dobie all got a little too aggressive from time to time, causing some bent-up bodywork, but were all able to continue unscathed. Adding himself to this list in spectacular fashion, BMW driver James Prostell Jr. found himself on two wheels after clouting one of the apex bumps. "Some eagle-eyed fans might have spotted our Bellwether Cycle Clothing. We had no intention of bicycling at any point during the race, but I was in the hunt for a spot or two after pitting!"
Back up front, Les Turner and Dave Hoffman exited the pits in the same fashion they entered in with Turner continuing to hold lead gained at the exit of turn one. Over the next five laps, Turner's rhythmic driving was enough to keep a hard-charging Hoffman at bay until finally, a good run into the long straight and timely draft on lap 19 helped Hoffman work his way by Turner, with no looking back from there. Hoffman lead the final three laps, crossing the finish line just .676 ahead of Turner, followed by Reed Rundell, Terry Daul, and Brian Irby to round out the top five.
Class Results
RUF RT-12R Track
1. Dave Hoffman
2. Reed Rundell
3. Sam Dobie
4. Ed Sutcliff
BMW Z4 GT3
1. Les Turner
2. Terry Daul
3. John Koscielniak
4. Kevin Kyle
5. James Prostell Jr.
6. William Kabela
McLaren MP4-12C GT3
1. Brian Irby
Next up, the Red Sox Racing League heads to New York's Watkins Glen for Round 8 of the Championship, the Skip The Boot 30 at The Glen. The race also serves as the second round of the ITT Engineered For Life Sprint Challenge.
---
You may also like...
---