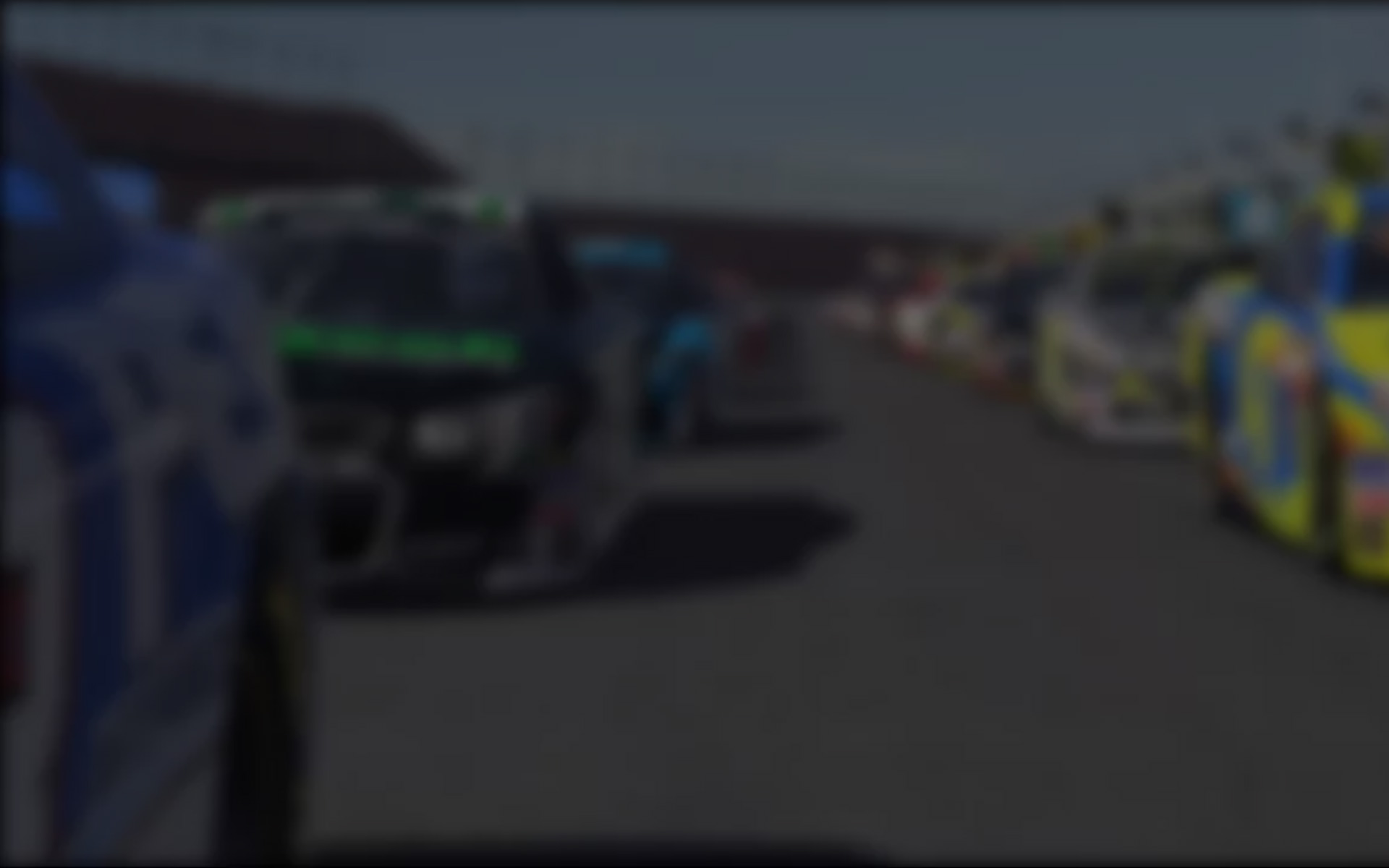 Week 6 of the NASCAR iRacing.com SK Modifieds Series brought the sim racers to Oxford Speedway, known to iRacers as simply "The circle." Marking-in at  3/8 mile, Oxford is a flat track . . . with a twist.  The track's circular shape makes it rare for sim racers to run full throttle for a full lap; rather, the trick to mastering Oxford is to set-up your car to hug the curbs in the corners.
This week's finale Monday night would see some of iRacing's biggest stars take to the track in a 2445 strength of field.  Ryan Gavel qualified on pole with Matt Bontempi to his immediate right in second place. When the pace car headed to pit lane, Gavel got a great jump and started pulling Bontempi immediately.  Within a matter of laps though, Bontempi had closed on Gavels bumper.  But it was Richard Hollyday making the most noise: In a matter of three laps Hollyday charged from eighth to fourth and was looking for more. Bontempi knew he had to get going quickly to get around Gavel and, at the completion of Lap Nine, he found a hole under Gavel and went for the lead.  Going down the front stretch, however,   Bontempi came up as Gavel came down, sending Gavel flying into the dirt.
Hollyday and Dylan Little freight-trained Christopher Alcares and Shawn Miner while working their ways up to second and third on Lap 12 when Bontempi hit the curb in Turn 3 and sent his car into a four wheel drift.  Hollyday went high and Little went low in a hectic three wide situation that propelled Hollyday into the lead ahead of Little as Bontempi slid back to third. Thereafter, Hollyday and Little dueled for the lead until 10 to go when Hollyday clearly emerged as the quicker of the two. He would pull away to a .895s gap over Little and take the victory after starting P8 in a wild Oxford race.
"Winning here is great," he said, "but we still have points to make-up on (series leader) Ty Majeski and the other front runners, on to USA."
Next week the mighty modifieds roll into Lakeland, Florida to race for 40 laps of sim racing at the USA Speedway.
---
You may also like...
---