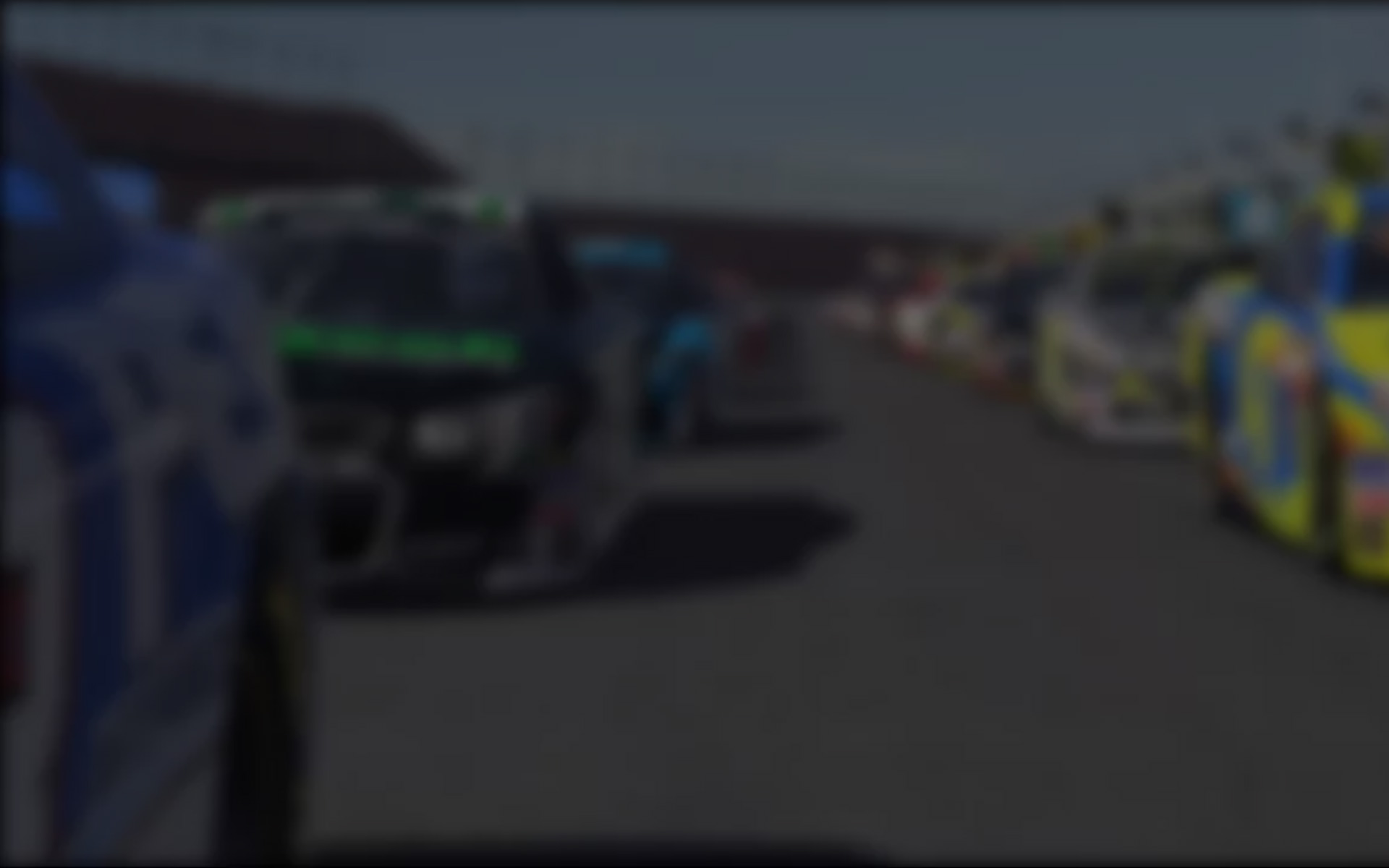 September 16th, 2014 by JaimeB
Week 7 of the 2014 iRacing.com Super Late Model Series brought drivers into the hills of Ridgeway,Virginia for a date with "The Paperclip" –aka Martinsville Speedway.  The tight racing groove and 12 degree banking led to some exciting sim racing and considerable carnage as many drivers struggled to link the rear tires and 500+ horsepower to the racing surface.  The always popular half mile bullring brought out everyone from first timers to familiar names like Scott Howell, Ty Spearman, and Derek Holzhausen.
The very first race of the week on Monday saw quite a bit of action and some hot tempers.  Starting from the pole, Holzhausen got comfortable with the top spot almost immediately.  Despite early challenges from Scott Schrader and Cody Kelley, Holzhausen checked-out on the competition and led the race flag-to-flag.
Although Holzhausen's performance was impressive, the true action happened behind him.  Scott Howell2 started from the rear of the field and worked his way into fifth position by the time the first caution flag flew. Kelley looked to have a shot at chasing down Holzhausen before his chances of winning dissolved on the ensuing restart.  As the field charged into Turn One, Howell2 tried to make use of a phenomenal jump by making a power move to the inside of Kelley.  But Howell2 made contact with Kelley's left rear quarter panel, sending him up the track.   Kelley tried to gather it up but could not keep it off the Turn Two fence.  Howell2 attempted to apologize over the radio, but his apology garnered no response from Kelley who would later make contact with a lapped car and retire.
As the laps wound down, Holzhausen extended his lead while Schrader and Howell2 battled for the runner-up spot.  Despite a hard charge by Howell2, Schrader was able to hold on and finish second.
1.    Derek Holzhausen
2.    Scott Schrader
3.    Scott Howell2
As the week progressed, and drivers tweaked their set ups more and more, the racing got even tighter.  The Tuesday Night 11:15 race saw another close battle between Holzhausen, Howell2 and Kelley. After a solid qualifying effort, Howell2 started from the pole with Holzhausen to his outside.  Although Howell2 took off to an early lead, a long green flag run and a slip by Holzhausen allowed Cody Kelley to close right on Howell2's bumper.
Coming off of Turn Two Kelly got a run on Howell2 and the two appeared to make contact.  Howell2 got loose and slapped the inside fence, sending his car spinning back into traffic. Was it payback from Monday's race? Or was it an honest net code collision? Regardless, the rivalry between Howell2 and Kelley will be one to watch for the rest of Season 3.
With Howell2 sitting on pit road, it was seemingly down to Holzhausen and Kelley to race for the win.  However, an uncharacteristic mistake on a restart would leave Holzhausen's car on its lid just past the start/finish line.  With Holzhausen and Howell2 out of the picture, the stage was set for Kelley to walk off with a win.  But a last lap slip allowed Adam Heili — who seemingly waited in the weeds all race — a chance to jump forward and win the race with Keith Jeffrey and Don Williams2 following him across the line.  Heili, only led one lap the entire race . . . but it was the most important one.
1.    Adam Heili
2.    Keith Jeffrey
3.    Don Williams2
Season 3 of the 2014 iRacing Super Late Model Series continues next week at Stafford Motor Speedway.
---
You may also like...
---