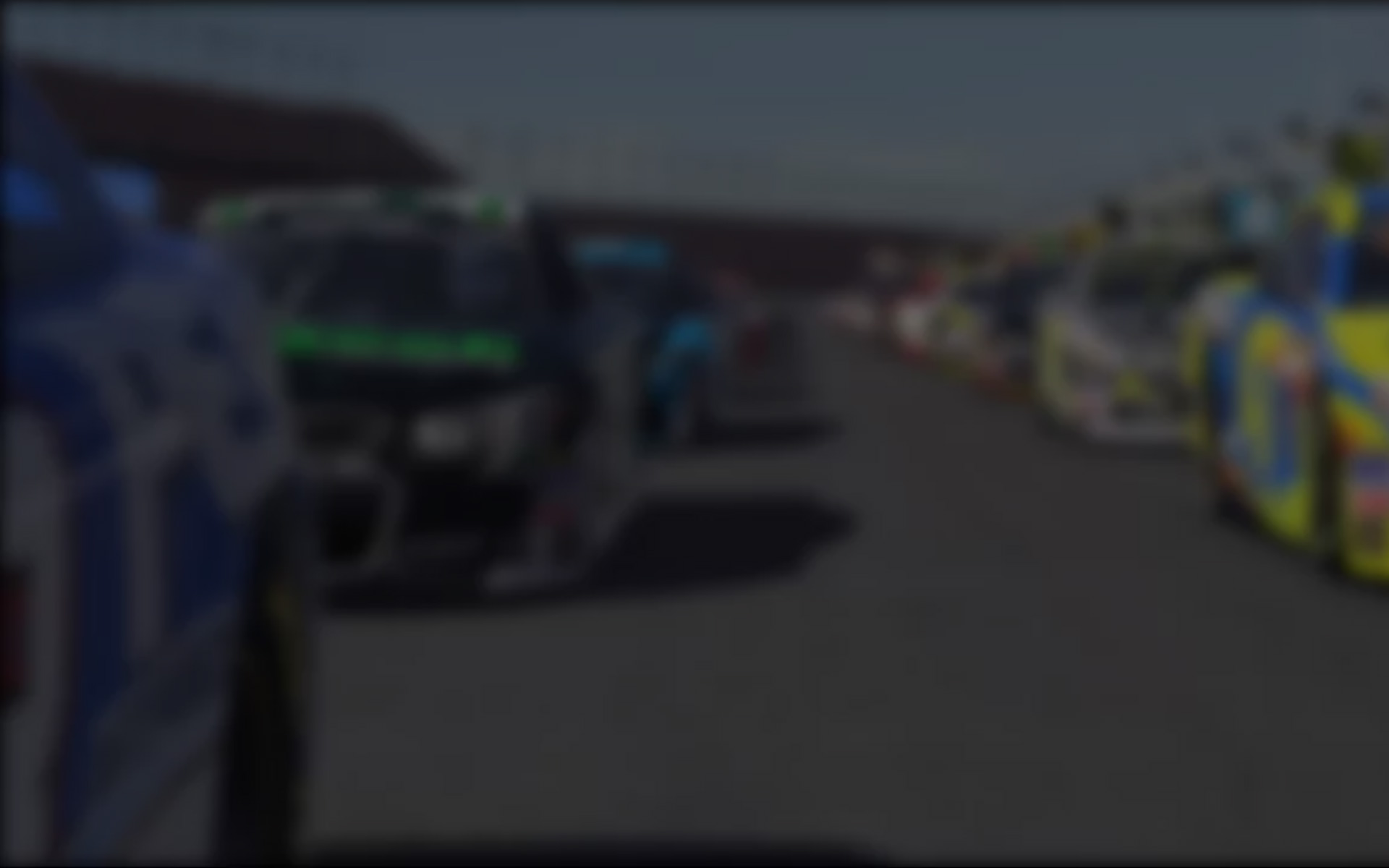 Hugo Luis Scores an Impressive Home Win at Interlagos
After the thrills and spills of the first round of the iRacing.com World Championship Grand Prix Series which saw the lead battle go down to the wire at Spa, fans and drivers were both expecting more intensity in Round 2, which saw drivers head to the Autódromo José Carlos Pace, better known as Interlagos, in the heart of Sao Paulo. Once again, the series delivered, with Hugo Luis taking his first victory of the season at his home track, in an online race which saw excitement and drama from start to finish.
Qualifying saw a 3id Motorsports lockout, with Luis claiming pole position and team mate Martin Krönke starting the race alongside him in the first row. Mogar Filho qualified in third for the Radicals Online team in his home race, his best qualifying in his iWCGPS career. Enzo Bonito led Team Redline's charge by qualifying in fouth, with Glacier Racing's Olli Pahkala rounding out the top five. It's not often Greger Huttu qualifies outside the top five; however he could only manage sixth place here, in a qualifying session which saw the entire field separated by just eight tenths of a second.
The race start saw Krönke get the better jump from second on the grid, and he was able to pull alongside his teammate into Turn One.  However it was Luis who  kept the advantage through the Senna S for the first time, and he was able to gain the advantage over the first lap. Behind, Huttu was moved sixth to fourth in the first corner, and quickly advanced into third place by getting past Filho. The opening laps were mainly clean, yet there was frantic activity through the field, as the racing was consistently two and three wide on a track where passing can be difficult once tyre temperatures raise and drivers get into a rhythm. Only Aleksi Elomaa (Glacier Racing) became a first lap casualty, crashing out in the first corner.
Luis was able to take a commanding lead, pulling out an eight second advantage over Krönke by Lap 10. The German sim-racer was able in turn to pull a five second lead over Huttu before he had a big moment in Turn 10, clipping a white line on entry, and spinning his 3id Motorsports machine.  He was able to escape without any damage to his car, however the gap to Huttu behind had shrunk to just two seconds. This was a rare error by Krönke, who is not known for on-track mistakes, but demonstrated just how tricky conditions were on the slick racetrack.
Behind, Pahkala got past Filho down at the Senna S, the corner which offered the best overtaking of the day. Although the majority of passes were completed here, a number of drivers were able to have a 'second bite' of the virtual cherry down into Turn Four and, just like Les Combes at Spa, the outside line here was working remarkably well into the corner. Jeremy Bouteloup (Radicals Online) and Ilkka Haapala (Orion Racing Team) were two drivers who made up over 15 places in the race, and Bouteloup had the following to say about his performance:
"My pace was fairly good and I was already up to P5 before pitting (also thanks to others' misfortune). I had a clean pitstop and left pitlane in P12. Being close to top 10 was already beyond my expectations! I was surprised, I was seventh and had no opportunity to gain positions or be endangered. But on lap 67, Robin (Friskopps) made a mistake which allowed me to pass him and take sixth."
The story of the race quickly became about strategy, as it became apparent that the field were on two wildly varying pit strategies. The two front runners seemed to be on a two stop strategy based upon their lap times, and remembering just how important the need to fight for every tenth proved at Spa two weeks previous, Luis was setting a consistently quick pace. He eventually pealed onto pit lane at the conclusion of Lap 25, along with his teammate, handing the lead of the race to Bonito.
On track, simultaneous to the 3id drivers' pit stops, a rare Internet packet exchange issued occurred impacting only Huttu and Pahkala because of their location on track at the time of the issue. This led to them being classified as one lap down, which had a huge impact on the way they had to run their race from that point forward. In the same way that engines can fail or tyres explode (or caution lights accidentally flash), this was a rare and random event that affects all forms of sim-racing.  Talking after the race, both drivers accepted that sometimes, luck just doesn't go their way.
The mid portion of the race was marred by three large incidents. The first involved Filho, who was consistently running in the Top 10. As Andre Boettcher (3id Motorsports) entered the Senna S side-by-side with Bonito, he clipped a white line, and spun his car in a manner similar to his team mate 15 laps prior. Filho, entering the corner had nowhere to go as the door closed on him, ending his best run in the series for almost a year. On Lap 39, Marcus Caton (Team Alien8rs) was involved an incident with Michele Mancusi (Team R-On3), forcing cars to scramble into Junção. All drivers were able to make it through, going four wide in the process, and thankfully no real damage was sustained.
Also on Lap 39, Huttu's day would go from bad to worse whilst he was trying to charge back through the field. Coming out of Junção, he clipped the front wing of  Joonas Nukarinen (Radicals Online), who was making his first iWCGPS start, and recovering from a spin. This was Huttu's first retirement since the fifth round of the championship in 2012 at Okayama, ending a string podium finishes for races entered stretching almost two years. In a series where momentum is always important in the early rounds, this could prove to be pivotal in races to come. Whilst Bonito was able to continue to run well, the results sheet will show one simple fact: This was not Team Redline's day.
Out front, the battle continued to rage between Luis and Bonito. The Redline driver closed rapidly to the rear of Luis, and made an astonishing pass into Pinheirinho which is rarely seen in Grand Prix racing.  Bonito was able to quickly pull out a gap, but was forced to pit for fuel with 13 laps to go. This was surprising, considering how late he pitted for his first stop, and potentially cost him the race win. He ended up 20 seconds behind Luis, who was able to cruise home to take a win on his home track for the first time. Krönke placed second, with Bonito third ahead of Martti Pietilä and Tommy Nilsson.
Luis' win propels him to first place in the standings, with a 20 point lead over Bonito. Krönke's strong finish moves him to third place ahead of Pietilä, while Jake Stergios rounds-out the top five after a ninth place finish at Interlagos.
The third round of the championship sees drivers head to Japan, and the Suzuka International Racing Circuit. Will Huttu be able to bounce back after his misfortunes? Will Luis continue the momentum he's built from the first two races? Will we see a new driver head to the top step of the podium? Find out on March 29th on iRacing Live and RaceSpot TV from 2PM GMT, immediately preceded by WCS Spotlight, the iRacing World Championship Series Podcast, also on RaceSpot TV.
---
You may also like...
---