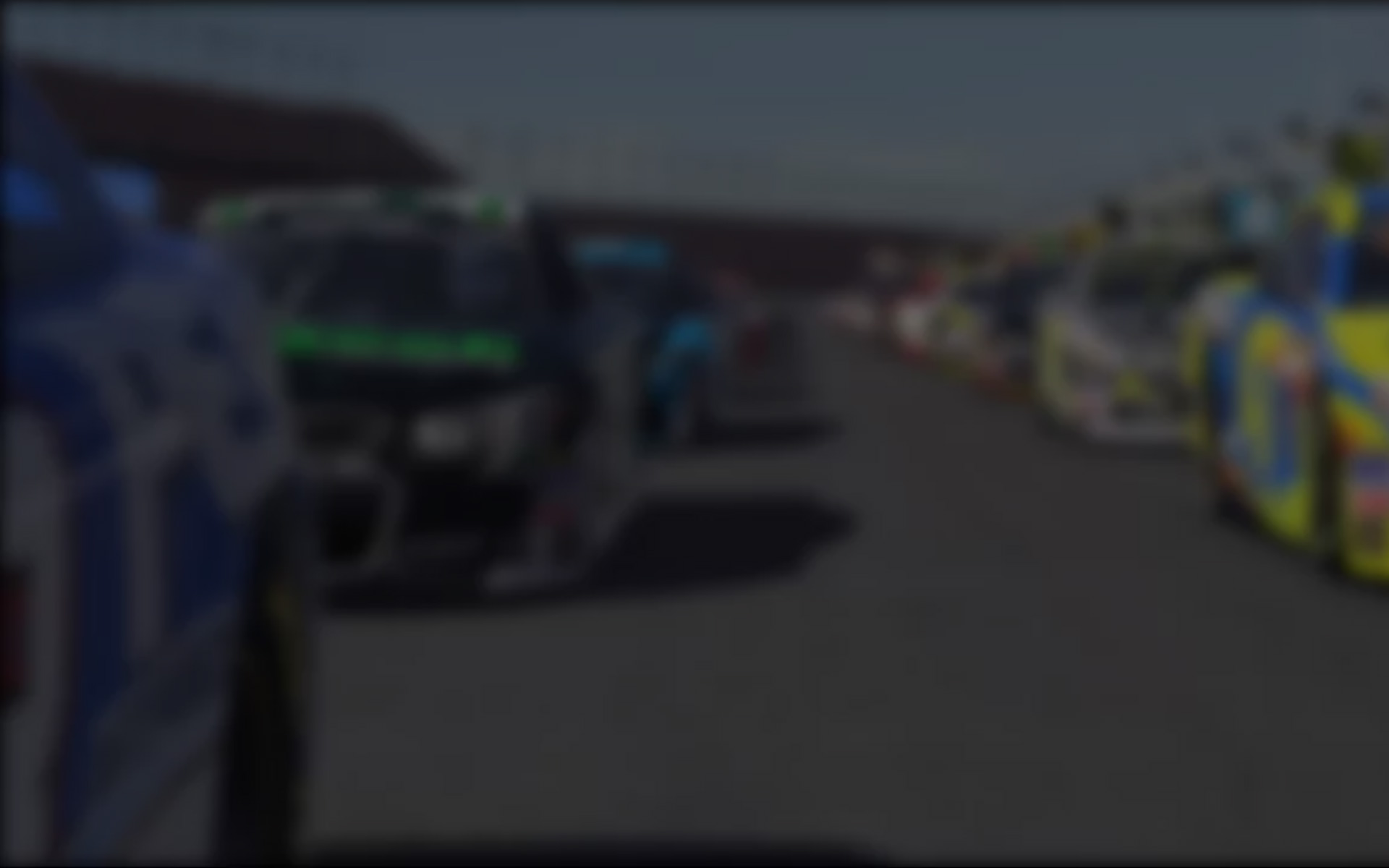 Todd Honczarenko was crowned the 2013 Season 2 Overall Champion of the iRacing.com Mustang Cup when none of the other top drivers were able to turn Week 12 victories at Spa into enough points to catch the overall leader.  This is Honczarenko's first ever championship in a series on iRacing.com.  The New Jersey sim-racer parlayed his real-life racing experience driving a Mustang in NASA's American Iron Racing series into a Championship against some of the best international sim-racers competing at a broad range of tracks over 12 weeks.
While the first six weeks of the season were dominated by Vedran Broz, it was Honczarenko's 199-point race victory at Watkins Glen in Week 7 that propelled him to the top spot.  He never relinquished the points lead through the entire second-half of the season, despite formidable challenges from runner-up Patrick Bieri, third-place Olivier Sackhouse, and fourth-place Broz, all of whom finished within 126 points of the leader.
Excited about his results this season, the champ was already looking ahead to the challenge of Season 3:
"I'm looking forward to next season…. I have a feeling that some of the big boys will be back. It'll be crunch time, and we will all push the bar to new heights again!"
One of the "big boys" Honczarenko was likely referring to is Dan Rasch, who made a late-season charge in the Mustang Cup – competing in only five of the twelve weeks but taking 30 wins in 32 races, earning him enough points to finish 15th out of 111 sim-racers who participated in at least four races.  Add in the three weeks where Rasch was the top qualifier and you start to get a sense there are some great battles to be had next season.
Of course, you don't have to go outside this year's Top 10 in points to see several racers who will be looking to make sure the Season 2 champ does not repeat.  Patrick Bieri delivered 21 wins in 31 starts, finishing just 100 points behind Honczarenko on the season.  Just 18 points further back, Canadian racer Olivier Sackhouse's 26 top-5 finishes in 28 races, with seven wins, showed that quality podium finishes in high strength-of-field races will keep you in contention even without the massive number of wins.  However, winning a lot helps, and nobody won more this season than fourth-overall finisher Broz, who recorded an impressive 36 wins in 39 races while leading a staggering 721 laps (the next closest was Rasch at 426 laps).
"I'm looking forward to next season . . . we will all push the bar to new heights again!"
The remainder of the Top 10 also can be expected to push the leaders in Season 3.  Fifth overall Randolph Chenowth took the Division 3 championship with some particularly good late-season racing.  He was followed in the order by Paul Clark2, Antti Pihlaja, Mike Baures, Travis Mihm, and Kevin C Ford.
Starting races from the pole was a clear advantage this season, so qualifying well became a priority for those who were scrapping for top points each week.  The top qualifying times for Season 2 were turned in by four drivers.  Champion Honczarenko was the top qualifier in five weeks, Dan Rasch in three weeks, Brian Strodtbeck in two weeks, and Roope Turkkila in two weeks.
The drivers with the most wins for the season also give some insight into who to watch in Season 3.  Broz repeated seasons as the sim-racer with the most wins at 36.  Rasch followed at 30 wins (earned in just five weeks), Bieri with 21 wins, Honczarenko with 17 wins, and Michaud with nine of the big race trophies.
The most starts for the season went to Kevin C Ford with finishes that earned him the final spot in our Top 10 for Season 2.  Other drivers making similarly significant appearances were Broz at 39, Ed Eastly at 33, and Rasch at 32.  In the category of laps led, it was all Broz with 721 laps of clear sailing.  Rasch was second with 426 laps in P1, followed by Bieri with 379, Honczarenko at326, and Clark2 at 187.
Lastly, congratulations go to Rookie class winner Martin Blackburn who competed in 16 races in six weeks with six Top-5 finishes.
Excitement is building for Season 3, with an enthusiastic response by sim-racers to the announced track schedule.  The smaller tracks or short-versions of long tracks are gone, with the Mustang FR500S making appearances at Summit Point Raceway, Watkins Glen International – Cup, Phillip Island, Autódromo José Carlos Pace – Grand Prix, Lime Rock Park, Mazda Raceway Laguna Seca, Zandvoort – Grand Prix, Barber Motorsports Park, Okayama International Circuit – Full Course, Sebring International Raceway – International, Circuit Gilles Villeneuve – Grand Prix and Brands Hatch Circuit – Grand Prix.
Participants and fans should be sure to check out the weekly track guides posted in the Mustang Cup series Forum here.  One of the great things about this series are all the top-level drivers who share their set-up tips, replays, and advice with rookies and experienced sim-racers alike.  If you haven't tried the iRacing.com Mustang Cup series in a few seasons, Season 3 will be the one come check out the terrific driving and intense competition in this thrilling series.
---
You may also like...
---