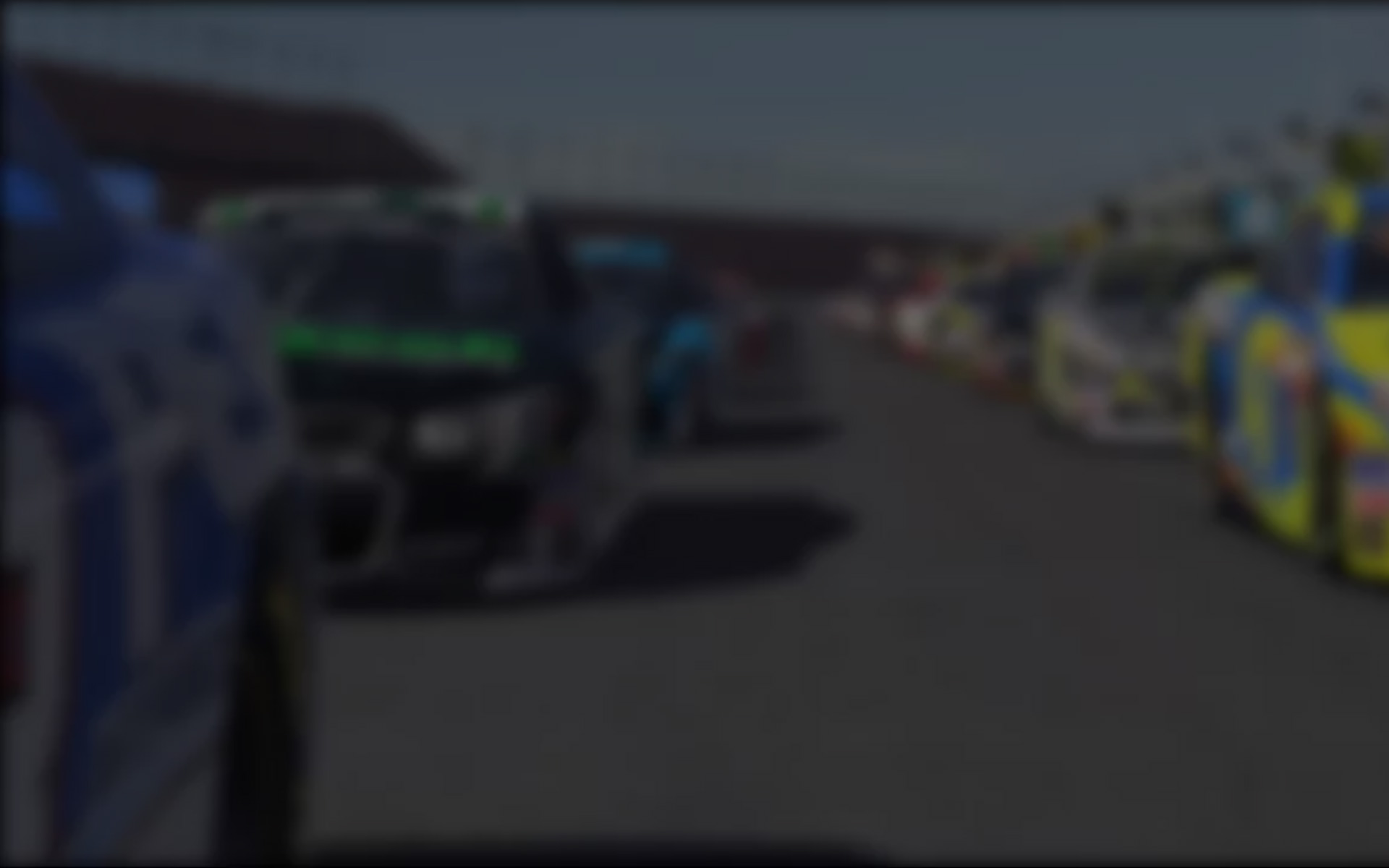 Week Eight saw the r iRacing.com Street Stock Series travel to Thompson International Speedway. Thompson, which is located in Thompson, CT, is a 5/8th mile semi-banked oval. 760 sim racers attempted at least one online race during the week, while 274 racers turned a qualifying lap.
Weekly High Strength of Field
Last week's high Strength of Field (SoF) race had a rating of 2666, which paid 161 points to win. Kevin Moody (New York) started on the pole and lead all 40 laps in route to a seven second victory over Benjamin Harste (Midwest). Harste collected 143 points for second while Moody racked-up 161 points for the victory. CJ LaVair (New York) finished in the third position, nearly 10 seconds behind and earned 125 points. Chad Cole (Midwest), who started second, finished fourth and received 107 points while Ray Beebe (Carolina) rounded-out the top five and netted 89 points.
Weekly Standings
Sitting on top of the weekly standings for Week Eight was Greg Hooks (Virginias). Hooks attempted two races and not only won both, but led every lap and received 159 points. Moody, the winner of the week's SoF race, finished the week in second after attempting four races, with three win and four top fives. For his efforts, Moody earned 156 points for the week. Point leader Maxime Paquette (Eastern Canada) finished the week in the third position after winning both of his race attempts and netting 151 points. Michael Vaughn (West) and NASCAR iRacing.com Series World Championship driver Tyler Hudson (Mid-South) rounded-out the top five with 151 and 147 points respectively.
Season Standings
After it was all said and done in Week Eight, the top five competitors in the iRacing.com Street Stock Series maintained their positions. Paquette retained the points lead, although Hooks shaved eight points off of his lead and the totals now stand at 1188 and 1160, respectively. Vaughn maintained third in the standings while Moody and LaVair maintained the four and five spots as well. Starting in Week Nine, drop weeks will come into effect which has the potential to shake-up the season points standings.

Weekly Qualifying
A new name appeared at the top of the qualifying charts last week, as Ron Thomas (Florida) grabbed the fastest lap of the week with a 21.690 second lap. Mark Lambert (Indiana) was second for the week after turning a 21.720s with Paquette third on the speed charts at 21.722s and fourth with a 21.753. Hudson, who is no stranger to the top of the charts, rounded-out the Fast Five with a 21.782s lap.
The iRacing.com Street Stock Series travels to Charlotte Motor Speedway for Week Nine to race on the 1.5 mile D shaped oval. This is the Street Stocks' version of Daytona and excitement should be high as drivers look to draft their way to the top on the track . . . and in the season standings.  The points should see a little change as drop weeks will come into affect starting next week. Who will come out on top next week? Find out next week on inRacingNews.
---
You may also like...
---