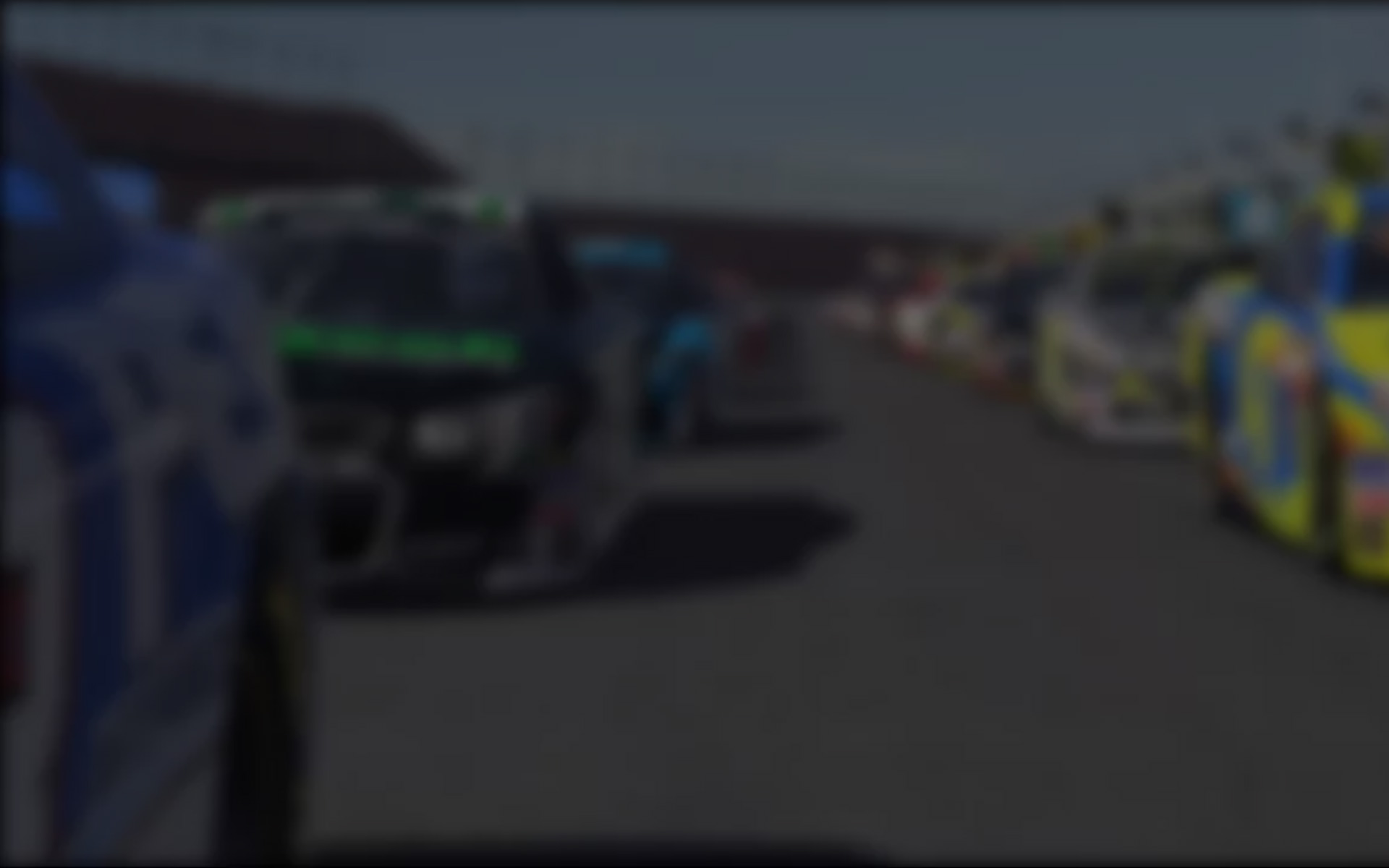 Week 11 of the iRacing.com NASCAR Super Late Model Series brought the powerful stock cars to the unique 5/8 mile track in Thompson, Connecticut. With the preferred high line, and tricky turn two exit, Thompson International Speedway is truly a one-of-a-kind sim-racing experience and — typically — one of the most popular tracks on the iRacing Super Late Model schedule.  However, this was a strange week.  Between Monday and Saturday of Week 11, only seven races had gone official.  With the low car count, it is very likely that most sim drivers competing for a championship will be using Thompson as a drop week.
Although it was difficult to find a full racing field, when enough drivers got together the racing was excellent — as usual.  On Tuesday, October 7th Scott Howell2 and Derek Holzhausen were at it again, fighting for a win on Thompson's high banks.  Howell2 started from the pole and made use of a great start by sliding in front of Holzhausen and capturing the high line almost immediately.  As the field funneled through Turn Two, contact between Bill Elmore and Jack Pellicer created a traffic jam leaving a handful of cars damaged, and Elmore facing a lengthy trip to the pits for repairs.  The ensuing restart was for all intents and purposes a carbon copy of Lap One, as  Howell2 jumped out in front of Holzhausen before the field reached the first turn.
The second and final caution came only a few laps later as Todd Garren lost the handle in Turn Three.  Garren did all he could the keep his #1 Super Late Model off the wall but backed into the fence between Turns Three and Four, collecting Joe Schaffer Jr. in the process.  Schaffer Jr. would tow back to the pits and wait for repairs, while Garren recorded an uncharacteristic DNF.
As the field got back to green flag racing it was Howell2 once again jumping out in front.  As Holzhausen fought with Bobby S Worley for the runner up spot, Howell2 checked out on the competition and won by a massive seven seconds.  With the laps winding down Holzhausen settled into the runner up spot while Brian Helm charged from a ninth place starting spot to finish a solid third place.
1. Scott Howell2
2. Derek Holzhausen
3. Brian Helm
4. Richard Bruce
5. Robert Morgan
Season 3 wraps up next week at the always difficult Concord Speedway.  Stay tuned next week for a recap of the latest racing, and a championship report!
---
You may also like...
---