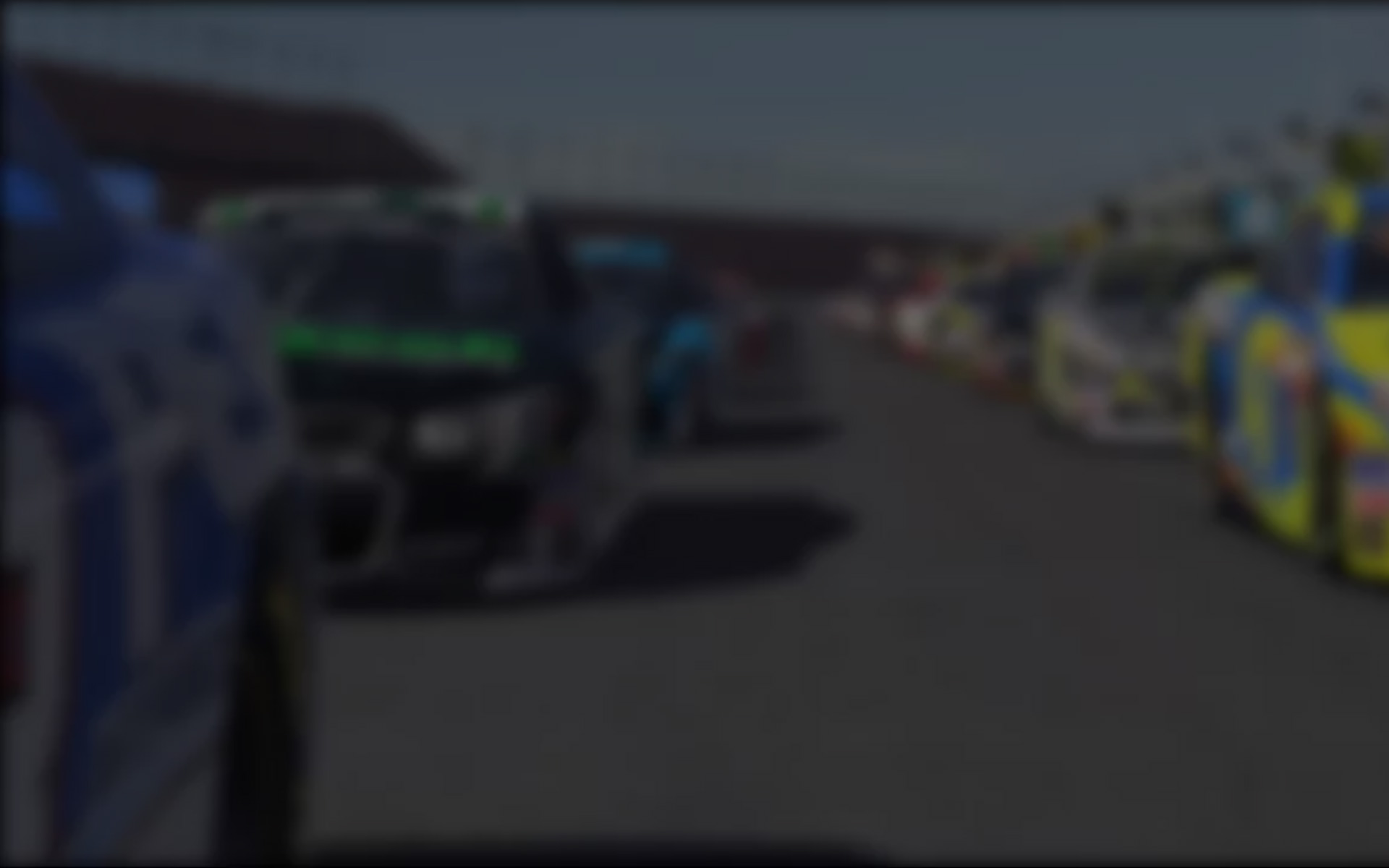 Last week the NASCAR iRacing Series visited Kansas Speedway for four races in the 28th week of the season for the series. Coming out of the Dover week, Tyler D Hudson was still in the points lead by a good bit over Landon Harrison who headed to Kansas looking to make some gains in the point race.
Thursday night saw Matt Bussa grab the first pole of the week with Nicholas Goertzen on his outside. The two front row starters spent most of the early part of the race battling back and forth with each other until iRacing vet Kevin King took the lead around the mid-way point in the race. After a few cautions, the race went green from Lap 59 to the end with King taking the win over Matt Bussa, Nicholas Goertzen, Casey Tucker and Harrison who gained some points on the absent Hudson.
As is the custom, Saturday saw two races for the NASCAR iRacing Series with the first race in the early morning hours for the U.S.-based sim-racers with Simon Crochart on the pole. This would be a one horse race from the start to finish as the Frenchman he went on the lead 123 of 133 laps to grab the win in second race of the week over Jordan Werth and Mike R Johnson.
A few hours after later race three saw Crochart grab his second pole of the day with up-and-coming sim-racer Justin Bolton on his outside. Crochart and Bolton spent most of the early laps battling for the lead, but when it came down to the lap that counted it was Bolton taking the win.   Eke Dávid came home second with Hudson in third as Crochart slipped to fourth in the final going.
Sunday night was the final night of racing for the NASCAR iRacing Series at Kansas and Matt Bussa grabbed the pole with Jeremy Lukaszka on the outside. Bussa and Lukasazka traded the lead in the early going before Jordan Westfall joined-in the fun.   With Lukaszka fading, Bussa and Westfall went back a forth for the top spot  until Bussa put the car in the wall on Lap 90.  Due to the racy nature of Kansas Speedway, there was an abundance of three wide racing and yellow flags in the second half of the race, but when the checkered flag flew it Westfall was taking the win ahead of Zak Jones, Tucker and a recovering Bussa.
Hudson did not compete in the final race of the week at Kansas but Harrison did — and proabably wished he had not after getting involved in the Big One in Turn Two on the opening lap, then crashing again at the end of the race that saw him credited with 18th spot. Harrison hopes the do better in Week 29 of the season as the series pays Charlotte Motor Speedway a return visit.
---
You may also like...
---