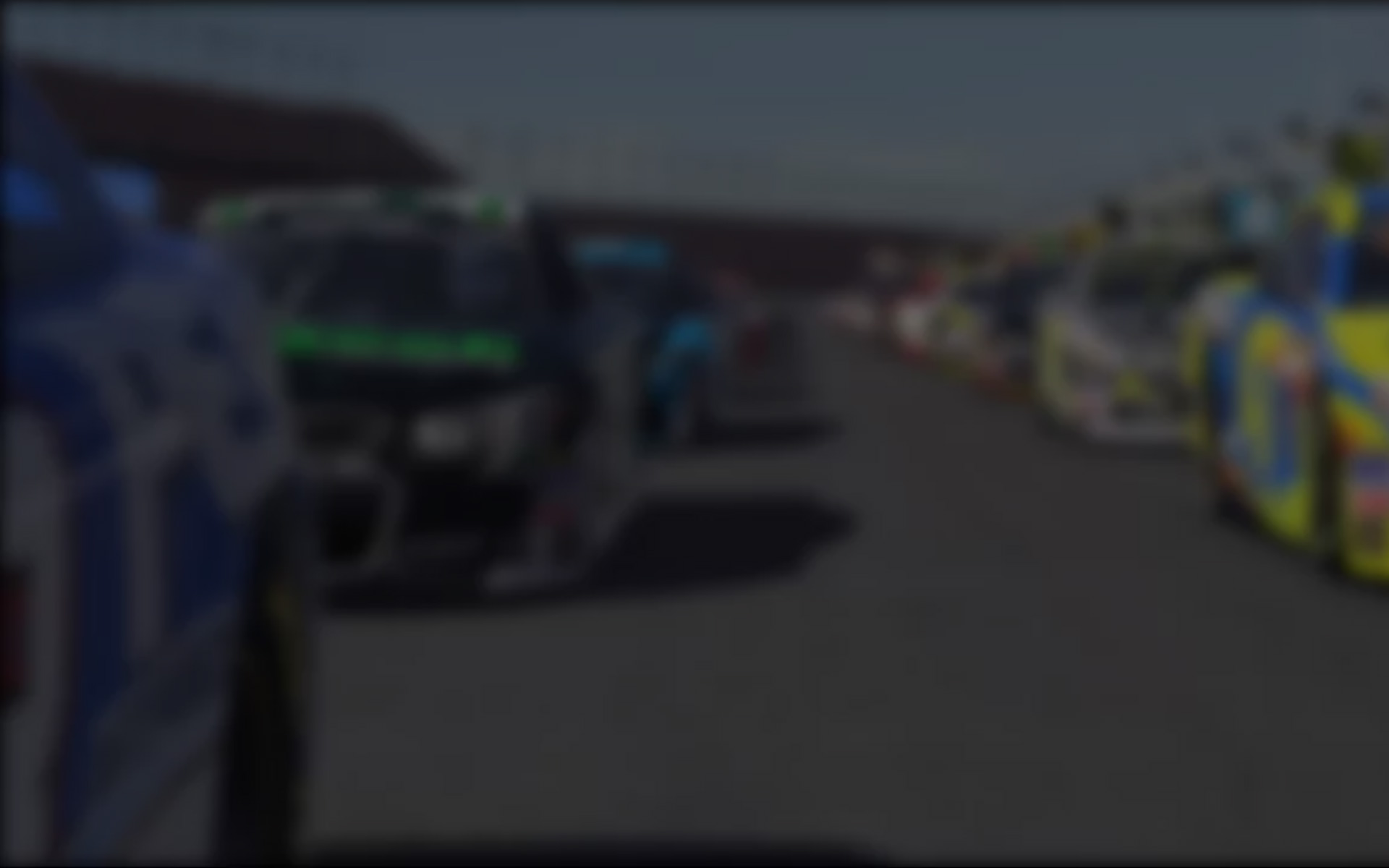 Nearly 2200 Drivers Tackle the Florida High Banks
The tenth season of NASCAR iRacing.com Class C Series (NiCCS)competition kicked-off this past week at Daytona International Speedway. Loved by many for the three-wide, door-to-door, bumper-to-bumper, 200 mile per hour chess match type online racing and disliked by some for the unpredictability of super speedway racing that takes a hammering on pride and an iRacers safety rating. The elegance of the draft and the lure of the masterful moves made on the 2.5-mile oval did not scare 2187 sim racers from tackling the seven days of competition, making this the highest attended Daytona week for Truck racing in the ten season history of the series. To compare, last season's Week Six at Daytona saw 1698 Chevrolet Silverados run in one or more races.
When all the dust settled and the points were tallied, Mississippi's Tyler Hudson stood tall among his peers. The Mid-South Club pilot won the first race of the week on February 1st by besting Dylan Slepian, Adrian Duncan, Brandon Buie and Jason Stone. The field was the top split of the timeslot and featured a strength of field (SOF) rating of 4448. The second place run in the race was good enough to lock second place overall for the week down for Slepian while Buie's fourth place finish slotted him into fourth overall after Daytona. Duncan and Stone would go on to make additional starts which would factor into their point totals.
Carolina's Tommy Rhyne came home third overall in the standings after a second place run on Saturday, February 5th. Allen Lewis took away the win over Rhyne, Steven Rousseau, Vincent L'Herbier and Ricky Hardin. The field featured a SOF rating of 4131. Georgia's Chad Coleman completed the top five overall after a runner-up finish to Jordan Hightower. Coleman would best Mike Burnell, Timmy Hill and Joshua Guiher in the top five in Coleman's single start at the Florida track on Week One.
A whopping 327 drivers ended up visiting victory lane over the seven day period with 104 of those making multiple stops. Mid-South's Martin Backer recorded a week high ten wins in eighteen starts. Fellow Division Four driver Tom Nicholas made victory lane his own eight times, joining Timmy Hill and Travis Mcdaniel with an octuplet of triumphs. Eleven drivers made thirty or more starts including Michael Atkins Jr. (39), Bill Bledsoe (37), Terry Schmidt (34), Joyce Kessler (34), Dave Langman (34), Fabian de Jong (32), John Gregorio (31), Nicholas (31), Roger Sievert (30), Charles Mays (30) and Lance Soto (30).
Green flag pit stops at Daytona can be an art form, as depicted here. Maxx Harris (8) slams on the brakes as he makes it three wide at the commitment line with Kenny Lopez (11) and John Higman Jr. (9).
While Hudson led overall and in Division One after Daytona, nine others can also call themselves leaders in their respect classes. John Langley has a twenty-six point lead in Division Two with Michael Wells being tops in Division Three by 44 points. William Lark has a nine point cushion on Backer within a competitive Division Four while Brazil's Lucas Araujo paces Division Five by two points over Stefan Piotrowski. Buddy Higgins, Jay Adair, Shawn Sage also sit within ten points of the fifth division lead. Harold James takes a single point margin out of Daytona over Jason Cherry in Division Six. Ryan Gilmore2 has fifteen markers on his competition in Division Seven. Division Nine sees Donovan Boczko leading with Ohio's Justin Hirst showing as the top dog in Division Ten.
The tightest battle in the ten NASCAR Class C Series divisions comes in Division Eight. Plains Club driver Bill Schoonover and Schmidt are deadlocked for the lead with 84 points while Benjamin Fuller and Marcel Wiemers are two points behind and tied for third. A single point behind them is Derek Rouse at 81 points in fifth place. Of the 155 Division Eight drivers, 69 of them are within thirty points of Schoonover and Schmidt. This division will be one to watch as we push forward in this twelve week season.
Next up on the schedule for the NiCCS is the tight half-mile Bristol Motor Speedway in Tennessee. Like Daytona, the track features high banking in the corners and can be as unpredictable as the Week One track. Jeremy R Allen, Brandon Buchberger and Byron Daley graced the podium last season at Bristol while Mid-South's Joe Holt won eleven races in 2010 Season Four Week Three – nearly double the wins of his nearest competition in the category. Will we see a driver dominate Bristol like Holt did last year or will we see Daytona's winner total of 327 fall in Week Two? Find out next week here at inRacingNews.com!
Until then, keep the hammer down and we'll see you at the track!
---
You may also like...
---