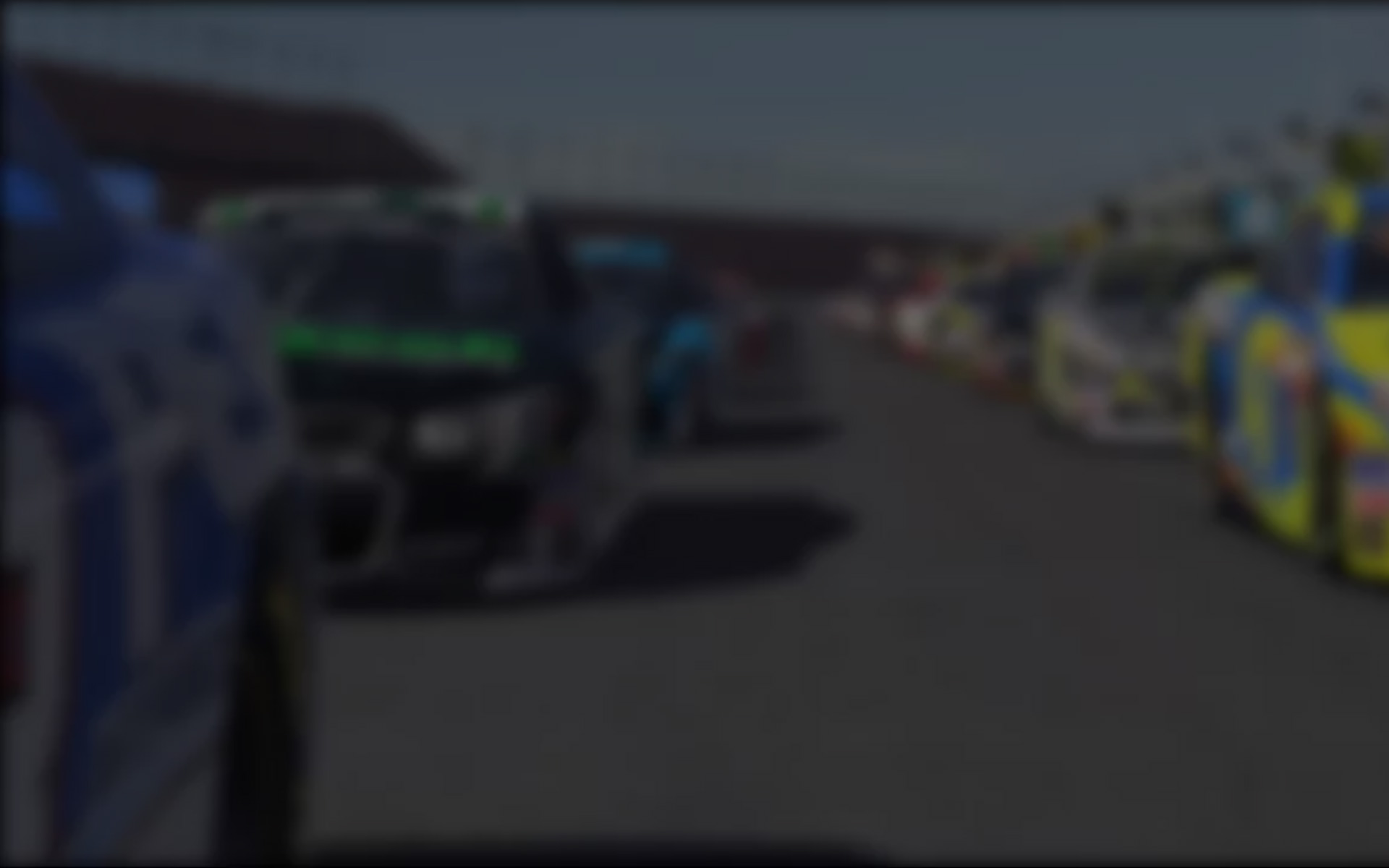 Last week the NASCAR iRacing series made its 23rd stop of the season at the Atlanta Motor Speedway for four races. The previous week at Bristol saw points leader Tyler D Hudson on a mission to win the championship, picking-up three wins in three starts in Thunder Valley. With his Bristol Hat Trick Hudson added to his already considerable points lead over Landon Harrison.
Thursday was the first night of online racing at Atlanta and Andre Castro got the first pole of the week with Brenden Koehler starting on his outside. Castro showed he had a hot rod in race conditions as well, leading 49 laps early on.   However, Castro was unable to hold back Garry Loney who patiently worked his way from the 13th starting spot to take the lead late in the race.   Loney was only out front for 17 laps, but he led the most important lap to pick-up the win ahead of Jordan Werth, Greg Spears and Jordy Lopez I with Castro sliding down to a sixth place finish.
Harrison also was also on hand Thursday, but he unable to make much progress from his 18th starting spot and came home 13th spot, leaving trailing Hudson by 1000 points after the race.
There was an action-packed day of sim-racing on Saturday for the second and third races of the week at AMS.  The first race of the day saw Werth claim the pole ahead of Eugene Mozgunov.  Once the the green flag flew, the front row starters showed why they had grabed the spots as it was a two horse racing for all of the 162 laps.  Although Werth led 82 laps, Mozgunov was not far behind – on the track or in laps led with 63.  In the end, however, it was Werth taking the checkered flag ahead of Mozgunov.
In the second race of the day, Rafael Doninelli nipped a familiar figure for the pole in Mozgunov. As soon as the race started, Doninelli wasted no time running away with the lead.  Just past the halfway point point leader Hudson (who started 15th ) battled his way past Doninelli to take the lead and proceeded to take his fourth win in as many starts with the pole sitter coming home second.
Sunday night was the last night of racing at Atlanta for the NASCAR iRacing Series  Doninelli grabbed his second pole of week in as many starts with Werth on his outside.  Once again Doninelli dominated the early stages of the race, leading 108 laps.  But strategy did not play out for him for the second race in a row as Nick Johnston took the lead late in the race after starting from the 22nd spot. Johnston went on to take the win from Harrison who re-gained some of the ground he'd lost to Hudson earlier in the week and now looks to take his new-found  momentum to next week's races at Richmond.
---
You may also like...
---