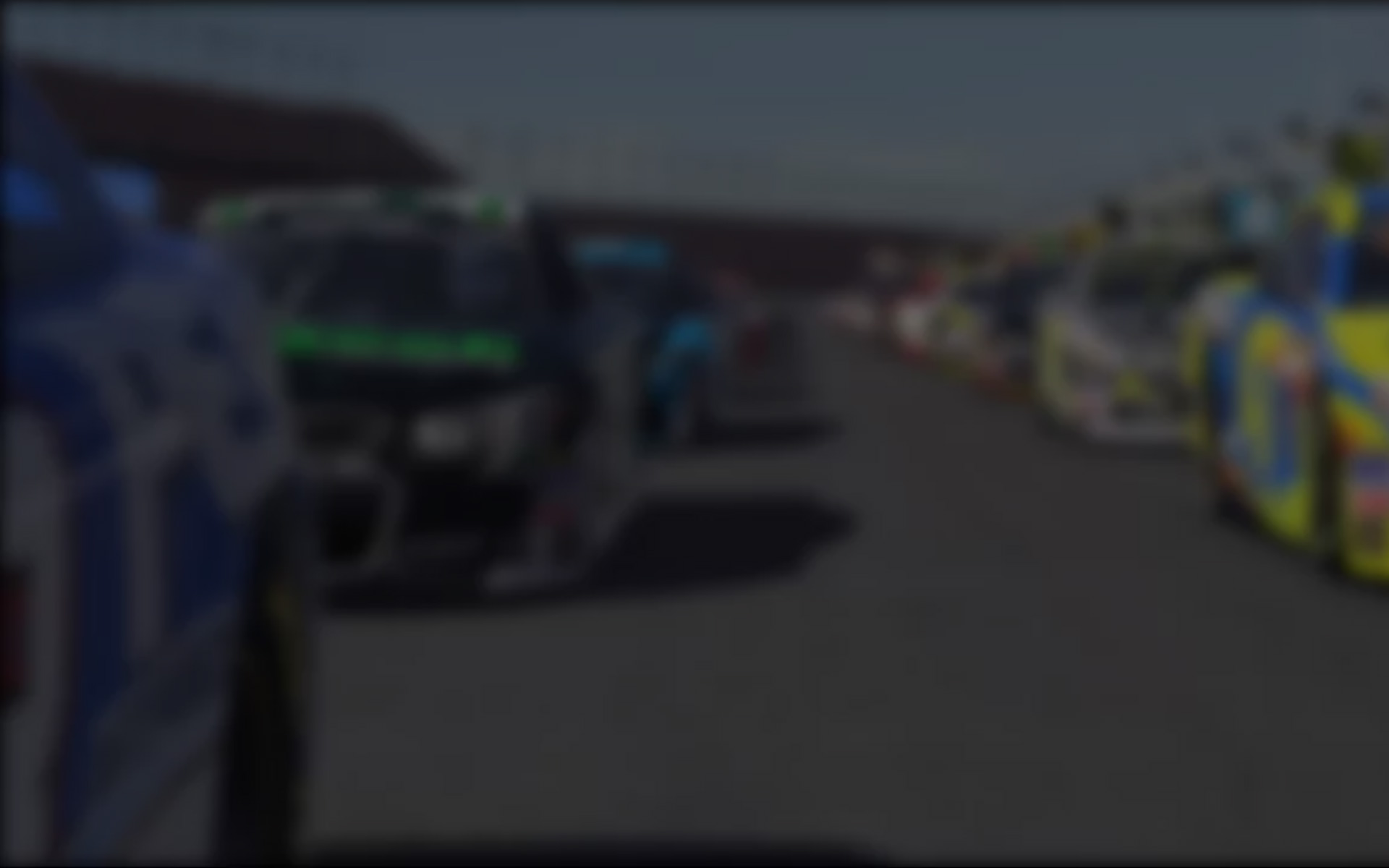 Tyler Hudson kicked-off the 2014-'15 NASCAR iRacing Pro Series with a surprising win at Texas Motor Speedway in a  race that got a bit wild with five laps remaining. Hudson, who started way back in thirty-seventh, found himself in front of the field by five seconds after taking two tires during the final pit stop. Corey Vincent, who was looking to win in his first career NiPS start, led 111 of 167 laps and clearly had the dominant car but found himself in second place after taking four tires on the final stop.
Vincent's four tires were clearly faster and as the laps counted down he was closing fast on Hudson. With six laps remaining Vincent was on Hudson's rear bumper looking for a way by as soon as possible for Josh Berry was starting to loom in his mirrors. Hudson tried to make the #01 Ford Fusion as wide as possible and succeeded in holding-off Vincent's first charge.
"It's good to start the season off with a win . . . It's a blast racing with a great team."  – Tyler Hudson
With five laps to go Vincent again made another bid for the lead, this time looking low off of Turn Four. While Hudson tried to shut the door, Vincent made contact with his rear bumper, sending the # 88 ChevySS into a slide. Vincent was unable to correct his car and, in the process, collected Berry and Mitchell Hunt who was just behind in fourth. The resulting yellow saw the race end under caution, with Hudson taking the checkers.
"It's good to start the season off with a win," said Hudson after his victory. "It's a blast racing with a great team, they made awesome calls all night long as I complained about the handling and great strategy that gave us a shot at it."
The crash shuffled the running order behind Hudson with Justin Trombley vaulting into the runner-up spot after driving around the carnage. Trey Edison finished third and Teemu Iivonen came home fourth despite getting a piece of the crash on the frontstretch. Benjamin Burmeister rounded out the top five.
Vincent was classified thirty-seventh after his crash, a bitter disappointment after running so well in his series debut. Berry finished one spot better in thirty-sixth while Hunt came home thirty-eighth. With such a short season, all three face an uphill climb if they hope to compete for a title.
The race was a rather pedestrian affair until the end, especially for a series opener in which many drivers were not familiar with all of their competitors. Other than the late-race theatrics, there was only one other caution when Joey Brown was hit from behind when he was attempting to enter pit road. The crash ruined Brown's top five run and relegated him to twenty-eighth at the finish.
Week two of the NiPS takes the series to Phoenix International Raceway for the first short track race of the 10 week season. Look for Brown, Berry, and Vincent to be strong once again as all three hope to close the race on top of the pylon. A popular dark horse pick could be Kevin King, who quietly worked his way to a ninth place result at Texas. Who will conquer the tricky confines of PIR? Tune-in to LSRTV next Tuesday to catch all the action!
---
You may also like...
---