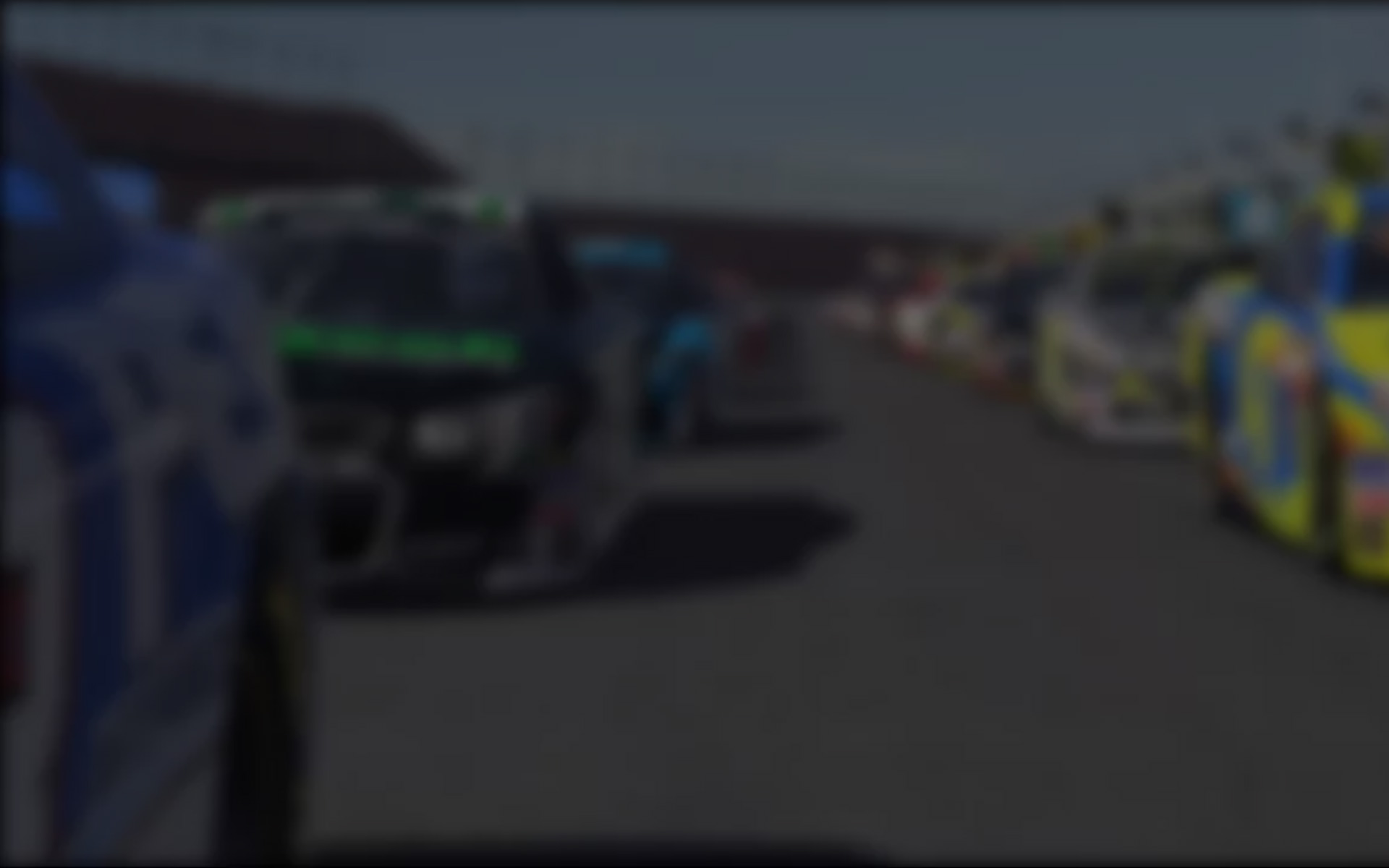 Tyler D Hudson was victorious during Round Two of the NASCAR iRacing.com Class B Series (NiCBS) when the series visited Arizona's Phoenix International Raceway.  Hudson, racing out of the Mid-South, bested 721 other sim racers from around the world to take the victory in Week Two at the mile oval.
Hudson took home 315 points for his win in the Friday evening Strength of Field (SoF) race.  Hudson started third in the contest and hang around the top five throughout a majority of the online race.  When contact between the top contenders brought out the caution, Hudson would inherit the lead and never relinquish it again.  Hudson led the most laps, 41 out of the 100 laps.
Alex Ciambrone hailing from Pennsylvania would take second position overall with 302 total points for the week.  Ciambrone started fifth on Friday evening's SoF and finished a second adrift of Hudson. Atlantic club member, Brandon Jerrell, amassed the third most points of the week with his finish in the SoF race on Friday night, a race that saw him start sixth in the race and shadow Ciambrone in his move through the field.
Fourth place at PIR was Matthew Wright2 of New York.  Wright started three races over the week, with his best result coming Friday night with a fourth place finish.  Wright collected 278 points for his finish, but also had a point total from a race the day before with 223 points.
Rounding out the top five for the week was Carolina member, Austin Osborne.  Osborne collected 266 points for his fifth place finish in the weekly SoF race.  Osborne would start eighteenth, the deepest of any of the top five points collectors and bring home a top five finish.
Ryan Luza and Chris E Pence made the most starts of the week, both seeing the green flag fly fifteen times.  Luza would also collect eleven wins, the most of any competitor for the week.  Bill Brown was the Time Trial winner for the week with a best time of 27.611 seconds.
Hudson widened his points lead over second place with his win in Week 2.  Hudson has collected six hundred and twenty one points for the season, ninety two points ahead of new second place man Jerrell as Richard Dusett dropped to sixth after the second week. Brandon Buie moves into the top five after Phoenix, with Matthew Wright2 and William Dick also moving into the top five.
Next up for the NASCAR iRacing.com Class B Series is the tough and demanding Homestead-Miami Speedway.  The oval in south Florida will test the patience of the best sim racers in the world for seven days.
---
You may also like...
---