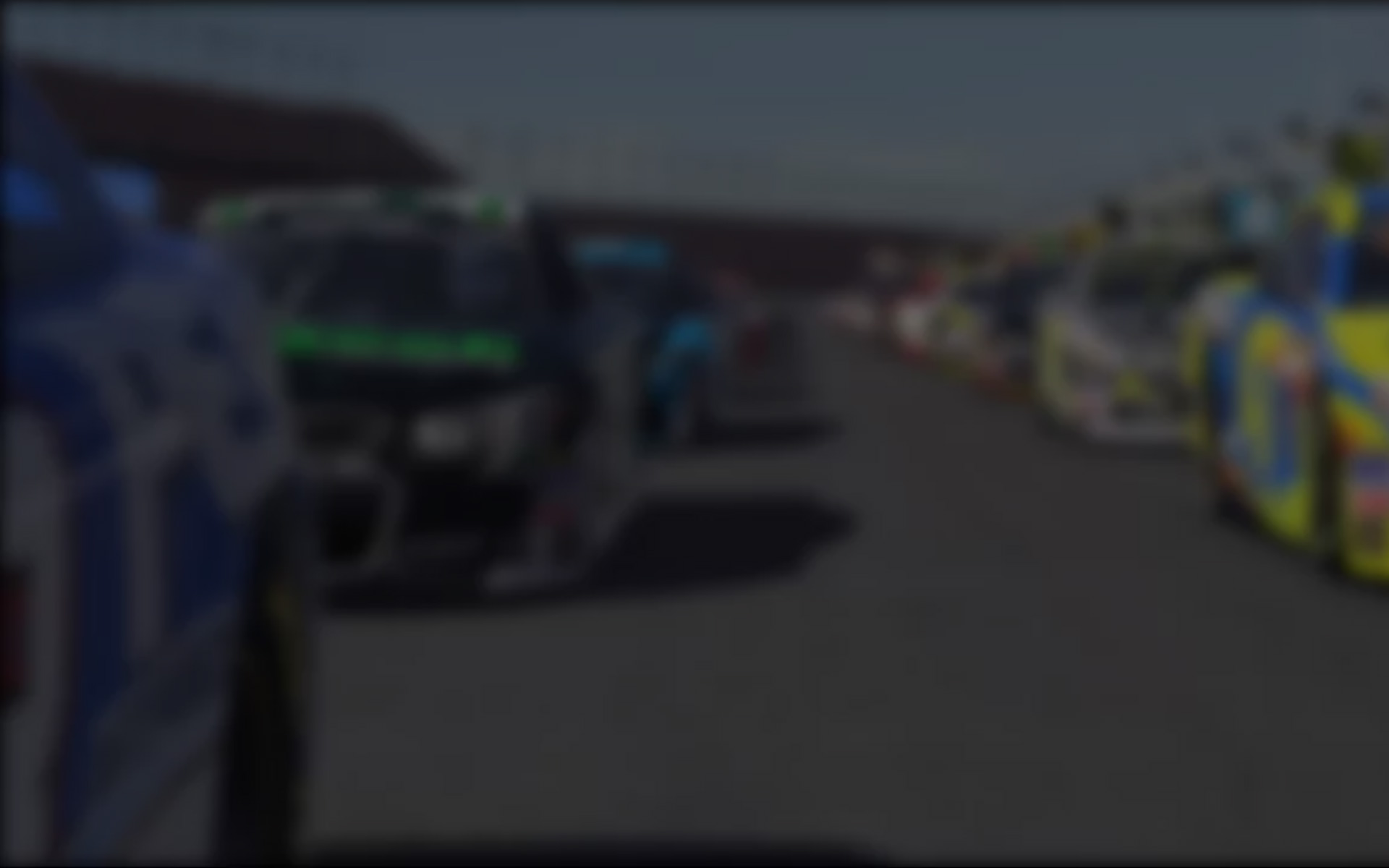 Dover International Speedway was the fifth stop on the 2012 Season two schedule. Better known as the "Monster Mile", Dover is a one mile concrete oval located in Dover, Delaware. Sim racers showed up to the one mile track with hopes of continuing their run at this season's NiCBS championship. In all, 636 drivers ran a race while 165 ran a qualifying session.
Friday night's SoF race was a good one with an SoF of 4516 and a full field of 30 drivers.  Jared Crawford (Michigan) started on the pole and led the first 82 laps before being passed for the lead by teammate Tyler D Hudson (Mid-South).  Hudson would not look back as he led 37 of the final 38 laps in route to a narrow 0.072 victory over Crawford. With his victory, Hudson scored 290 points while Crawford received 280. Chad J Laughton finished in the third position and received 270 points. EJ O'Rourke finished in the fourth position and received 260 points while Justin Thompson (Georgia) rounded out the Top Five. Thompson received 250 points for his finish. The race was slowed four times for 17 laps and only had three lead changes.
Hudson led the weekly standings after his win in the SoF race. Hudson won both his races for the week and left Dover with 290 points. Crawford, Laughton and O'Rourke finished the week in the same order that they finished the SoF race. Each driver had 280, 270 and 260 points respectively. Rounding out the Top Five was Mark Gomez (New Jersey). Gomez ran two races, finishing sixth in the SoF race and fourth in his other attempt and finished the week with 240 points.
Brad Mahar (New England) was able to maintain the first position in the point's standings after netting 180 points at Dover. Mahar brought his points total to 1077 and increased his lead to 65 points. Crawford made a big jump in the point standings after Week Five. Crawford netted 280 points and jumped from fifth to second and is now only 65 points out of the lead with one less week counted. O'Rourke moved up to the third position after a solid fourth place finish in the Dover SoF race. O'Rourke added 260 points bringing his total to 994 points. David Cater (Carolina) dropped to the fourth position after a less than stellar Week Five. Cater was only able to net 100 points bringing his total to 984. Brandon Buie (Atlantic) rounds out the Top Five in the season standings. Buie ran two races at Dover and netted 168 points, bringing his season total to 903 points.
For the fifth time this season, Crawford turned the fastest time of the week in qualifying with a 23.300. Joe Slama (California) turned the second fastest time of the week with a 23.307. Armando Vargas (California) was third on the charts with a 23.335 while Cater was fourth with a 23.340. Rounded out the Top Five in qualifying was Laughton with a 23.347.in
Five weeks are now in the books and Brad Mahar is still the point's leader. Mahar was able to increase his points lead after David Cater struggled at Dover. Jared Crawford is slowing moving up the point's standings and is now sitting in the second position. Week Six will see the NiCBS travel to Las Vegas Speedway. Will Mahar continue to increase his point's lead? Find out next week at InRacingNews!
---
You may also like...
---