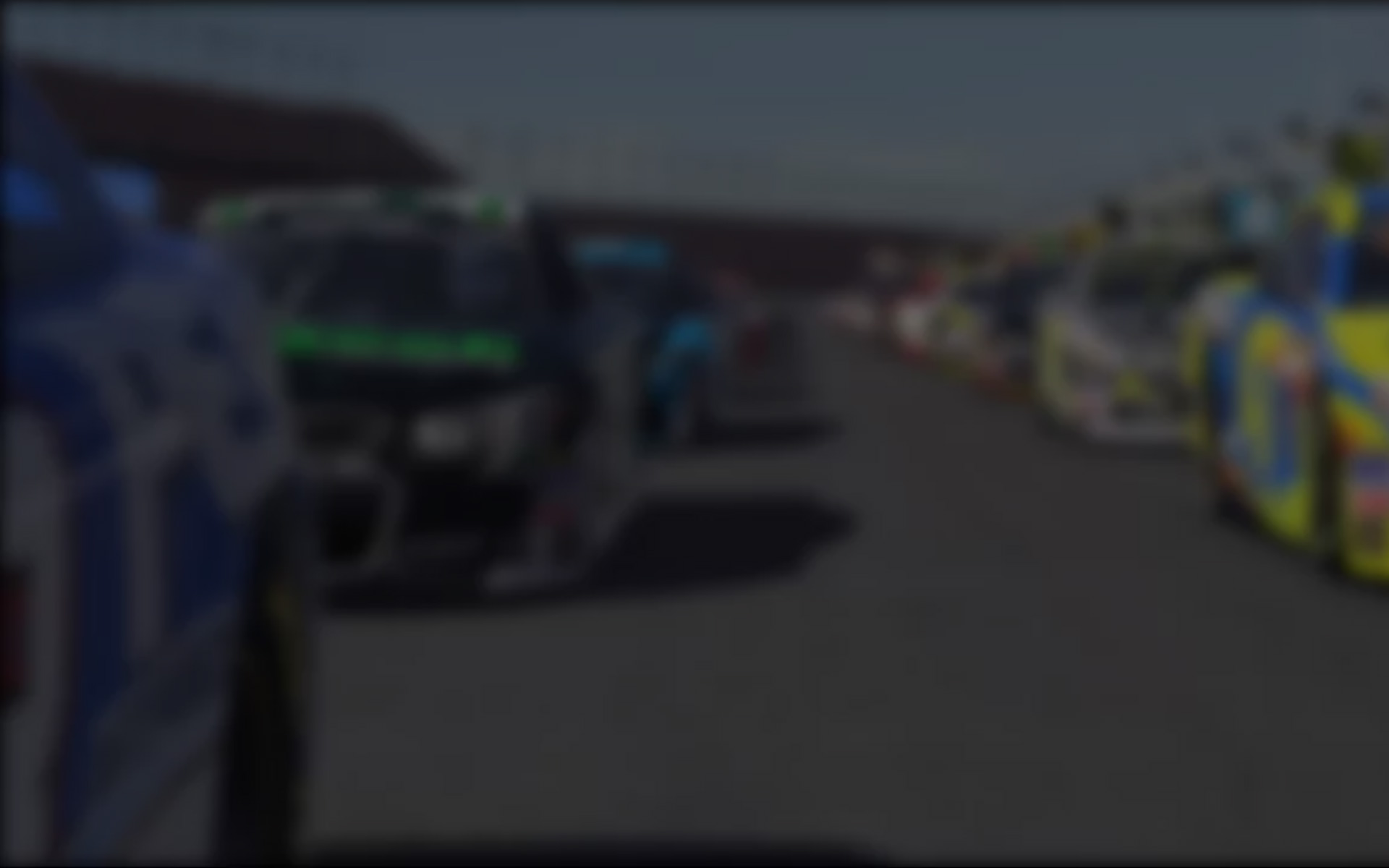 With an exciting new schedule and a newly-crowned champion from Season 2, the iRacing.com Mustang Challenge opened Season 3 at Summit Point with 44 official races and 31 different winners.  A total of 301 sim-racers competed in at least one online race in the Mustang FR500S to start the battle for the Season 3 championship.
Australian driver Gary Dawkins started the Season with the overall points lead, earning 153 points with a hard-fought win against tough competition that included Mike Baures and Kevin C Ford.  Ford started on the pole, while Baures used a good start to jump from third to second over Dawkins on the opening lap.  The three drivers battled in those positions for a dozen tours of the West Virginia circuit, until a mistake opened the door for Dawkins to jump to the lead on Lap 13.  He would hold the lead for the remaining five laps while Baures also passed Ford for second.  Baures finished just seven seconds behind Dawkins, with Ford just two-tenths behind.
Several other drivers demonstrated they would be contenders for the top positions throughout Season 3.  Dan Rasch took the most wins, claiming five victories in seven races. Wayne C Bourke was a perfect 4 wins in 4 races. The top five in points earned in Week 1 were Dawkins (153), followed by Kimmo Suominen (144), last season's champion Todd Honczarenko (142), Bourke (139) and Baures (136).
Top qualifying honors for the week went to Rasch with a 1:20.037. His margin was only 0.023 sec over Darius Bielawski, a two-time series champion returning after taking Season 2 off.   Bielawski claimed two wins in three starts.  Honczarenko was third fastest with a qualifying time of 1:20.128. In fact the top 10 in qualifying were only separated by four tenths.
Six rookies made their debut appearances at Summit Point, with Jarod Tapsell earning 73 points to lead the opening week for the beginners.  Rookies and experienced drivers alike will be enjoying Week 2 at the ever-popular Watkins Glen Cup configuration.  The series forum features a helpful track guide, videos and set-up tips from the top drivers in the series.
---
You may also like...
---