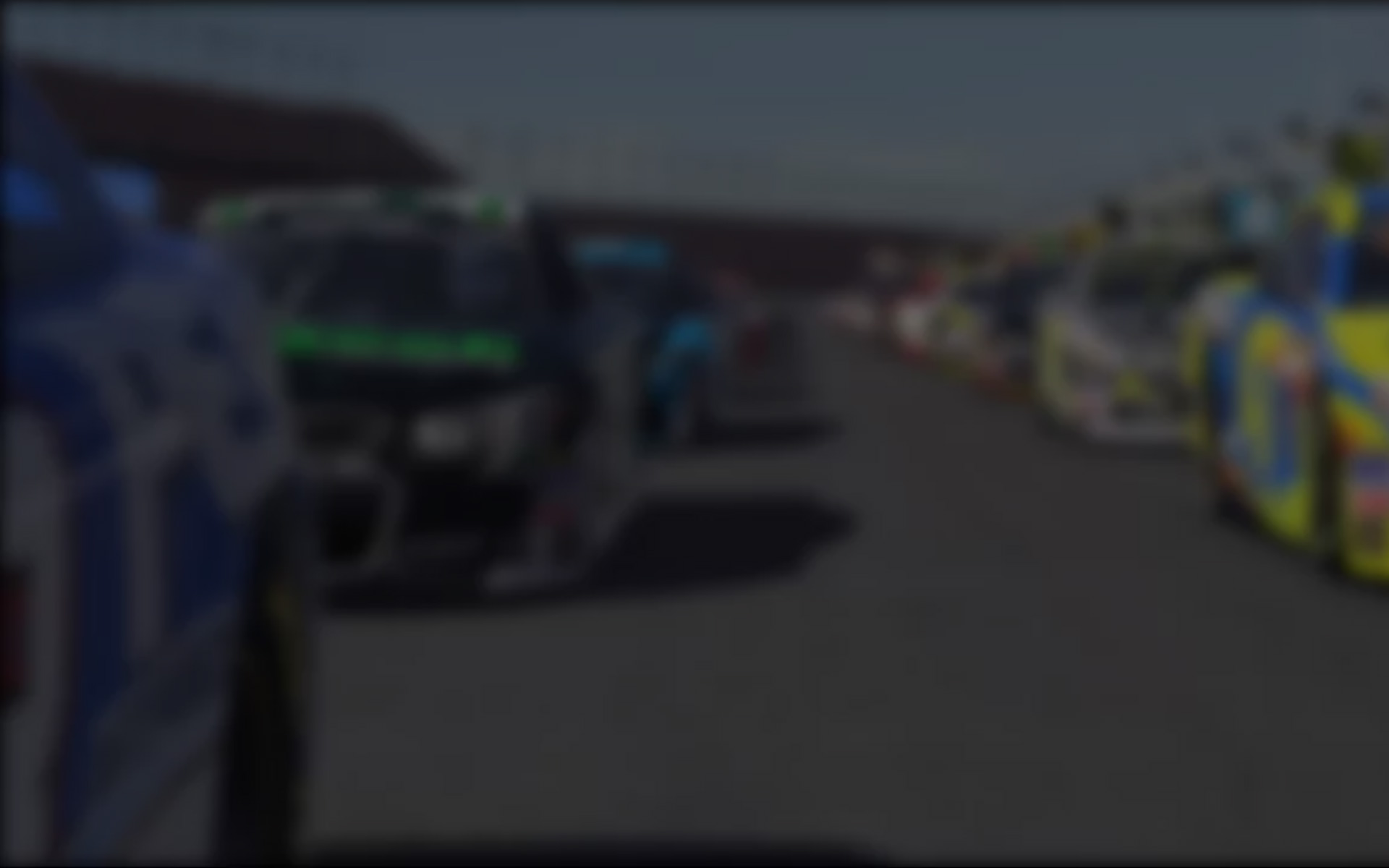 Week Four of the twelve week season in the NASCAR iRacing.com Class C Series (open setup) sent the online racers to arguably the most difficult track on the NASCAR circuit in Rockingham Speedway. The Rock is a new addition to the iRacing.com service, so this was the first time sim-racers had seen a 100% accurate replication of the famous speedway, and it sent many of them for a not-so-optimal ride.
Almost 700 sim-racers tried to lay claim to The Rock, but it was once again a very familiar face winning the week's highest Strength of Field online race. Kenny Humpe (Ohio) dominated the 3381 SoF by leading all of the race's 90 laps enroute to a 4.745 second margin-of-victory over fellow Ohio native Steven Lutz. Keith Elliott (Western Canada) finished in the third postion 9.305 seconds behind. Douglas Lemire (Western Canada) finished in the fourth position and filling the remaining spot in the top five was Charles Harnar (Mid-South).
By earning the victory in the week's highest Strength of Field, Humpe earned the most championship points for the week, adding 191 to his season total. With his third place run in the week's high SoF, Elliott ended the week with 180 championship points. New York sim racer Tom Moustakas ended Week Four in the third position with 172 points. Lutz finished off the week in the fourth postion with 168 points and rounding-out the top five, also with 168 points, was Jared Gordon (Georgia).
As if winning the week's high SoF wasn't enough, Humpe did even more. He put down the fastest qualifying time for the week with a blistering time of 22.877 seconds. Second place went to Justin Brooks (Carolina), who is often near the top of the qualifying chart on a weekly basis with a time of 22.935 seconds. California sim racer David Krikorian ended the week in the third postion with a time of 22.955 seconds. Moustakas and Chad Pruitt (Mid-South) finish in positions four and five to complete the top five.
Excelling in all aspects during the week, Humpe has extended his point lead to 88 points over second place Elliott. Finnish sim racer Jukka Savolainen sits in the third position 106 points back. Phil Brown (Mid-South) holds down the fourth position (-112) and rounding out the top five is Maxx Harris (Northwest).
Please come back next week as the NiCCS (open setup) makes a visit to one of the fastest tracks on the NASCAR circuit in Atlanta Motor Speedway.
---
You may also like...
---