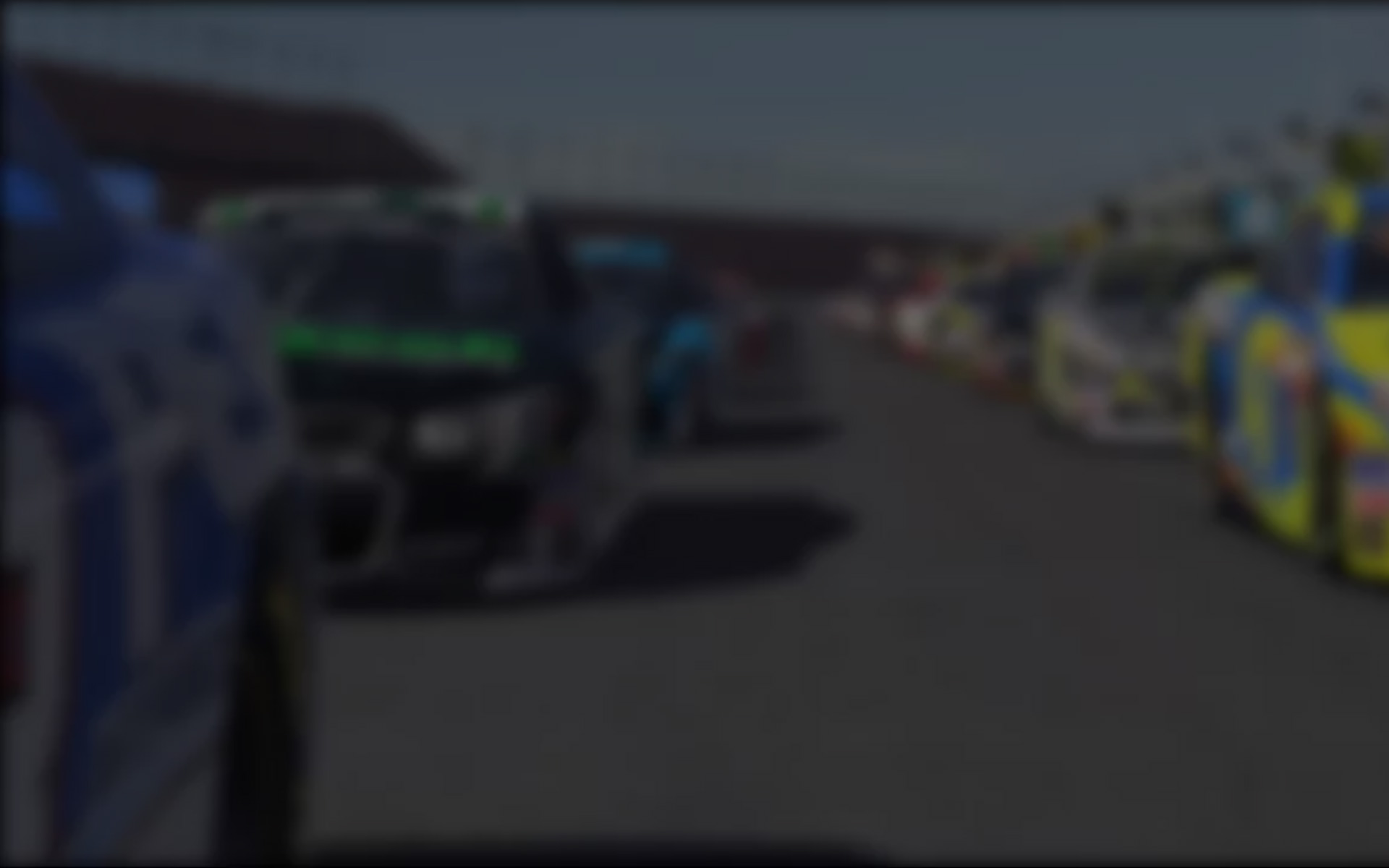 Kenny Humpe started the second half of his NASCAR.com iRacing Pro Series season with a bang scoring a dominant win at Michigan International Speedway.  Humpe was simply the class of the field and drove a flawless race en route to his first victory of the season.
"Car was good, pretty much the entire race. I just had to watch the right rear off of (Turn) 4 to keep it from overheating," said Humpe.
Brandon Schmidt was second, 2.2 seconds behind Humpe. Chris Overland, last week's winner, finished third. Richard Dusett ran up front all evening and finished fourth while Mitchell Hunt continued his strong season with a fifth place run.
"I took a big risk by pitting early on the last pit stop . . . Other than that it was a really uneventful race." – Kenny Humpe
Humpe has had difficulty staying out of trouble, even when running near the front, but he put everything together at MIS. He took the green from third and settled-in behind polesitter Cody Byus Hunt, who looked to have the quickest car on the short run. Unfortunately for Hunt, there was just one caution during the online race and it came just four laps into the event.
Meanwhile, Humpe had the best car on the long run and it was not long before he grabbed the lead from Hunt. From there, it was smooth sailing as Humpe led all the way except for the two cycles of green flag stops.
That's not to say the race was not stress-free for the leader, as he second guessed his final pit call.  "I took a big risk by pitting early on the last pit stop, because I didn't feel comfortable taking two tires," Humpe explained. "It ended up working out good. Other than that it was a really uneventful race."
The pit call did allow the rest of the field to take roughly a second off of Humpe's lead, but this was no problem for the eventual race winner as he maintained the margin at around two seconds the rest of the way.
While Humpe, Overland, and Hunt were enjoying good days, Josh Berry and Landon Harrison found themselves mired far back in traffic. Berry sustained some damage in a restart stack-up while Harrison never had speed on the track and made things worse when he sped and spun out on pit road under green.
While those two are moving the wrong way in the standings, Humpe's arrow is pointed up after gaining a whopping 16 positions, going from thirty-eighth to twenty-second. Overland now leads the standings by 25 points thanks to his consistency thus far. Schmidt is second, with Harrison now 28 points back of the lead in third. Brandon Hauff occupies the fourth spot and Robert Hall rounds out the top five with four races remaining.
Next week sees the NiPS head back to a short track as the series makes its stop at Richmond International Raceway. The drivers who conserve their rear tires the best usually have the most success at this tight track, assuming there are enough long green flag runs.
In any case, the path to victory lane might very well go through Humpe. After his performance at MIS, betting against him does not seem like a wise move. Will Humpe make it two in a row or will either Barry or Harrison make a return to the front? Check out all the action next Tuesday night to find out!
---
You may also like...
---