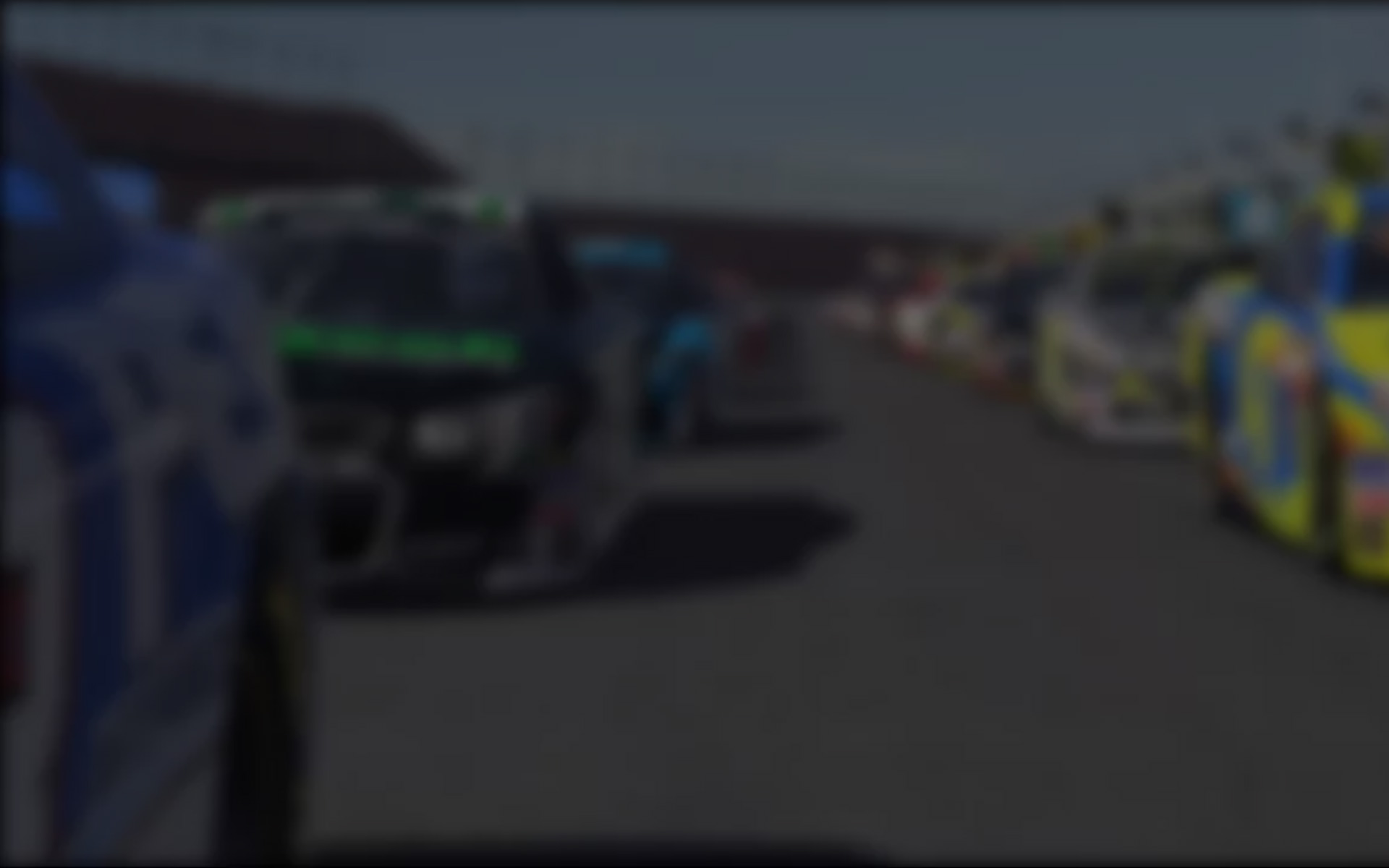 With the series headed over seas to Motegi, Japan, Week Three for the NASCAR iRacing.com Class A Series (NiCAS) was one for the history books in more ways than one. This marked the first ever trip to the freshly scanned and released Twin Ring Motegi for the NiCAS, and the odd characteristics of the 1.549 mile oval made the trip even more of a challenge. The playing field was level across the board, with everyone making their first competitive laps around the track this week. While some were able to wrap their arms around it, others booked the first flight back to familiar grounds.
Kenny Humpe is well known in the sim racing community as a driver with blistering speed in anything he drives, and that was proven once again as he made his way to the top of the charts this week. Of the near 200 drivers that were confident enough to make their way into an official race, Humpe was the only driver to score over 300 points. Current NASCAR iRacing.com Series World Championship (NiSWC) driver Jon Adams was second on the week with 299 points, with former NASCAR iRacing.com Pro Series (NiPS) competitor Jeremy Thornton rounding out the top three on the week.
As to be expected on the difficult new track, participation numbers dipped a bit with drivers trying to get a grasp on their line and setup before racing. Indiana's Jeffrey Porter tied with Thomas Osbon for the most starts with six on the week. The most wins went to Cody Vincent who scored an impressive four wins in his five starts, as he looks to move up from Division Two.
The flood of new names to the top of the Division One points standings continues, now well into the season. Cody Byus is one driver that barely missed out on the NiPS last season, and he is proving he belongs in the series by leading the points at the quarter pole of the season. The surprise of the year has to be Joshua B Gerrald who has put in three solid weeks, and trails Byus for the lead by a mere 24 points. Kenny Humpe is a former NiPS race winner in third spot, with Alex Ciambrone and the Finnish driver Jukka Savolainen rounding out the top five.
Next week it is back to familiar stopping grounds for everyone, and home for some, as the NiCAS heads back to Charlotte, North Carolina. Drivers will race into the night for 110 laps under the stars at a track where speeds will top the 200mph mark into a sweeping turn one. Charlotte is a favorite to many as it provides the best of pack racing, all the while being able to break away from the field with a strong setup. Participation numbers are sure to be up as the series heads back to its roots at the 1.5 mile Charlotte Motor Speedway.
---
You may also like...
---