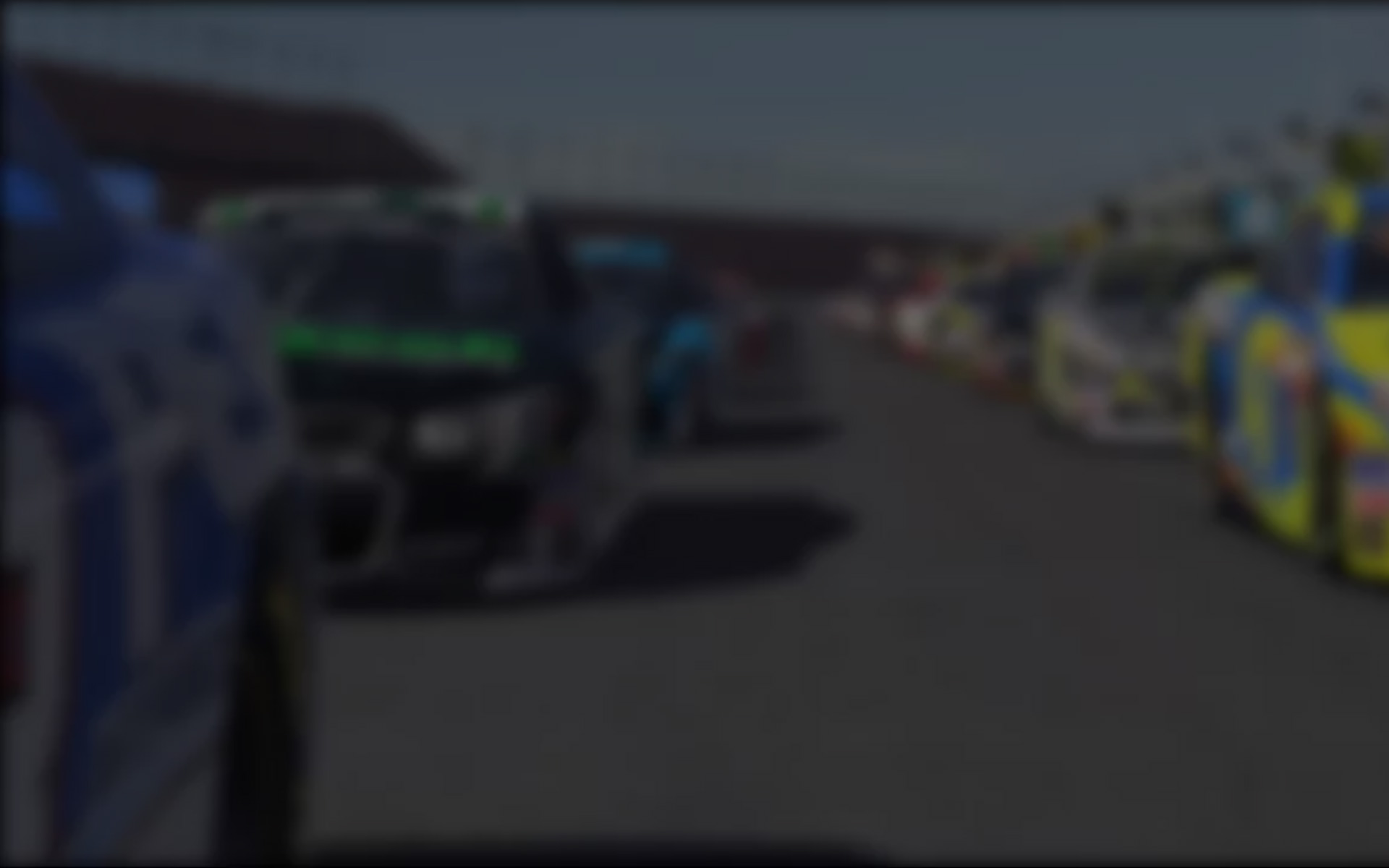 Continuing his renaissance and his bid to reclaim his iRacing.com World Championship Grand Prix Series title, Greger Huttu claimed the spoils of victory in Round Seven of the 2012 series, to strengthen his position atop the leader board.  Dominating proceedings on iRacing's digital rendition of the Infineon Raceway, Huttu piloted his Williams-Toyota to the finish line 11.4s ahead of defending iWCGPS champion and chief protagonist in 2012, Hugo Luis.
Starting alongside Luis, who set a pole winning time of 1:06.884, Team Redline's Huttu made a perfect get-away from the line, to slide past the Brazilian at the first corner. Within three-laps, the pair had broken free of the pack, with Huttu holding a 1.5 second advantage over Luis by their tenth trip around the Infineon "long" configuration. Lap after lap, the Finn edged further into the distance and enjoyed a three-second lead by the time My3id's Luis headed to the pits on Lap 22. It was to prove a costly move for Luis, as he rejoined behind a bunch of cars which had yet to make their scheduled stops. The traffic cost Luis valuable time, as Huttu headed to the pits three laps later and rejoined with nearly five-seconds in his pocket.
"I didn't have a bad start but Greger got a perfect one."  — Hugo Luis
"I didn't have a bad start but Greger got a perfect one taking the lead," explained Luis post-race.  "The handling was awful in the dirty air and my car was lacking traction on exits.  The consequence was that I was very slow than my training stints and after about 15 laps I basically had no rear tires. Then I was stuck behind traffic after my pit-stop which didn't help at all."
Although beset with his own traffic troubles in his second stint, Huttu had increased his lead to over six-seconds by the time he completed his second visit to the pits on Lap 49. Then with lap-times consistently in the 1:08s, the 2010 World Champion cruised to the chequered flag, for his fifth visit to the top step of the podium this year.
"That must have been the first time I've gained a place in a DWC start! After a bit of a disappointing qualifying it was nice to do that." Huttu wrote this week. "I managed to pull away during the first stint and as it turned out Hugo was lighter on fuel so it was looking good after the first stops.
"Second stint was a bit up and down and I lost some time behind lappers but in the end it turned out fine. During the third stint I thought Hugo might struggle more towards the end as he was going for a longer stint and the tyres don't really like it here."
"That must have been the first time I've gained a place in a DWC start!" — Greger Huttu
For third-placed Atze Kerkhof, the Team Redline pilot's podium finish was a lonely occasion until the closing stages. Making a clean break at the drop of the green flag, Kerkhof cleared a fleet of several Williams-Toyota FW31s within the opening three laps. Unable to match the leaders' early pace, the Dutchman found himself in 'no man's land' until the closing stages, as he made a charge to catch Luis, who was struggling with handling on older tires. However, Kerkhof's hopes of capitalizing on his comeback evaporated when he was forced to make a late visit to the pits for a 'splash' of virtual fuel.
"I have no clue what went wrong in the fuel, but all stints I had the same amount of fuel exiting the pit-lane," he said at the end of the weekend. "However on the last stint I came out short 0.3kg in the end. Since I had a gap of over 45 second on (fourth placed) Ilkka [Haapala] I decided to pit instead of doing a slow final lap as I couldn't get Hugo anyway."
Clawing his way up from eleventh on the grid, Haapala secured his second top-five finish of the 2012 iWCGPS season, as he watched several cars ahead of him fall by the wayside. Capitalising first on on-track errors by Jake Stergios and Martin Kronke, then technical issues for the likes of Max Dell 'Orco and Luke McLean, the Team Podium Assault sim-racer sealed his fourth place after 45 laps, and sailed to the finish as the last car on the lead-lap.
"I knew going into the race with eleventh starting position it would be difficult to make up any spots on track," Haapala told inRacingNews. "I was also expecting a high attrition, so the plan was to be patient and avoid mistakes. That worked in my favour this time and fourth is really the best I could hope for. The top-three was so far ahead there was no chance to even try challenging them."
"The plan was to be patient and avoid mistakes." — Ilkka Haapala
Similarly, Radicals Racing's Andrew Slocombe earned his first top-five finish of the season as attrition took its toll on the 27 car field. Although the Grenadian did have to absorb sustained pressure from Jeremy Bouteloup, Jake Stergios and Darren Marsh during the early stages, Slocombe was able run most of the race unchallenged, as cars ahead of him dropped-out.
Despite some off-track excursions, Stergios was able to preservere on one of the toughest circuits on the iWCGPS calendar, to claim sixth position, a drop of two-spots from his top-five grid slot. Making just one visit to pit-lane, the American overhauled My3id's Andre Boettcher, who had to settle for seventh position as his virtual Williams-Toyota FW31 appeared to struggle for traction.
Making a leap of ten places from his qualifying spot, Team Redline's Darren Marsh secured eighth position with a consistent run to the chequered flag, a result that places him eleventh in the championship standings. Finishing behind Marsh, CST Ajira's Daniel López bested team-mate, Martti Pietilä, to ninth position, despite a spirited effort from the Finn, who cut the deficit to just a few seconds in the closing third of the race.
As the iRacing.com World Championship Grand Prix Series heads to its halfway point, Greger Huttu sits at the top of the standings with 286 points to his name. Although Hugo Luis is 52 points behind, with no dropped races this season, the current iWCGPS champion could drastically cut the points lead, should Huttu collect a DNF for any reason. With his sixth place at Infineon, Stergios (172) steps into third on the leader board  seven points ahead of Roland Ehnström (a disappointing 15th at Infineon) and Kerkhof (152).
Round Eight of the series heads to Virginia International Raceway, where Huttu will be looking to add to his collection of five wins, whilst Luis will be hoping the rolling hills of Virginia prove to be the Finn's nemesis. Tune in to iRacing Live on June 9 to find how the story continues.
---
You may also like...
---