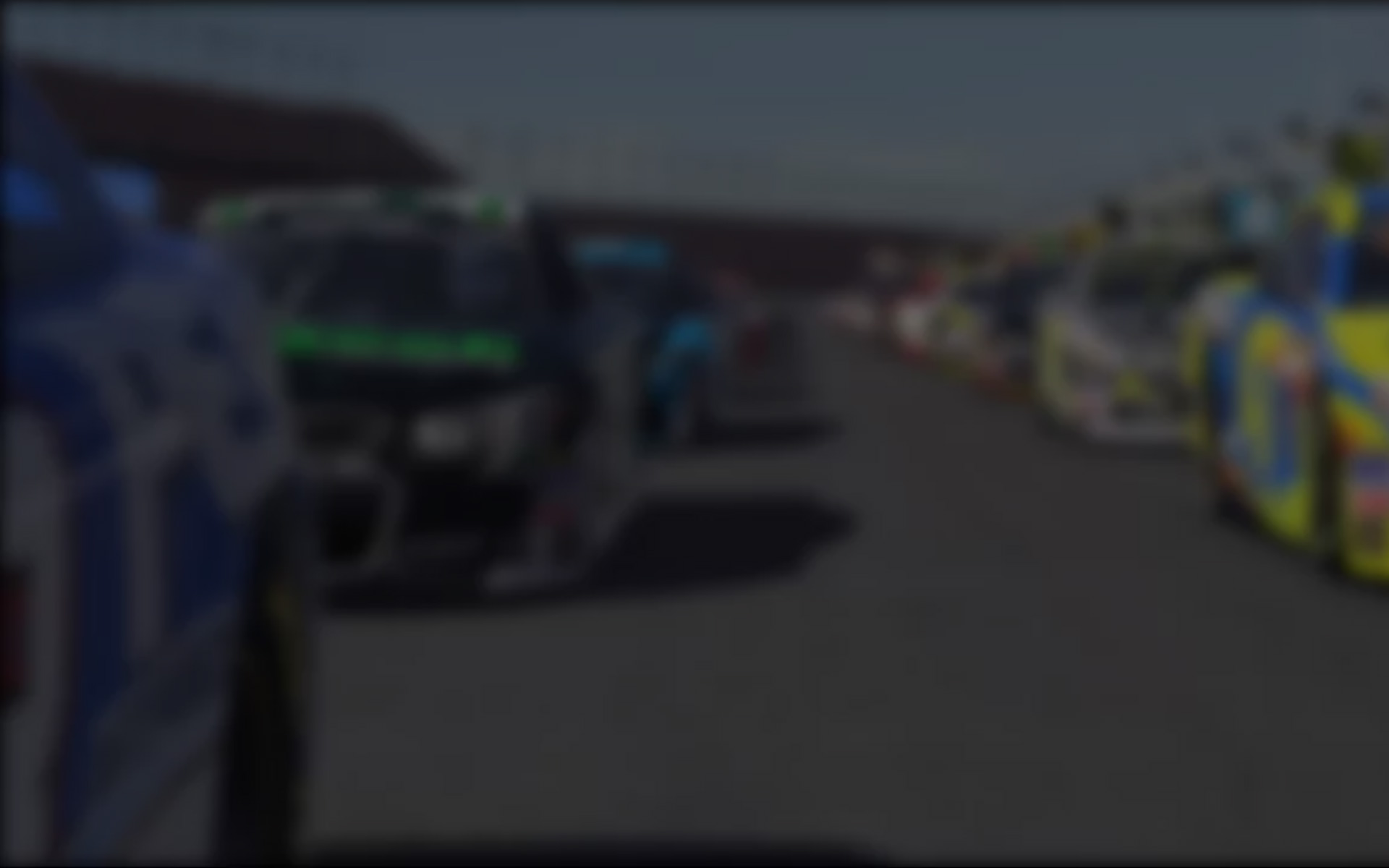 Just when it seemed current iRacing.com Grand Prix Series World Championship title holder Hugo Luis was mustering a comeback, Greger Huttu bagged his seventh win of the season at the Mid-Ohio Sports Car Course, to assert his position atop the series standings. With five rounds of the championship remaining, the Finn can now afford to finish the final online races behind his main rival, and still reclaim the iGPSWC crown he held in 2010.
Starting on the grid beside Luis (who grabbed the pole with a time of 1:00.974), Huttu got away from the line in perfect fashion.  He drew even with the Brazilian by Turn One and then swept past into the lead at the end of the long backstraightaway.  With a clear track ahead, Huttu broke clear and established a lead that had grown to three seconds by the time he headed to pit lane for the first time on Lap 26.
After taking tyres and fuel, Huttu rejoined the 2.25 mile circuit with barely any traffic ahead, enabling him to stretch his lead over Luis. By the time the Team Redline principle had made his final visit to pit lane the margin was nearly five seconds, a big enough gap for Huttu to manage traffic and keep Luis at bay up to the finish line.
"I probably got my best start ever and that turned out to be the deciding moment of the race," Huttu said. "Beforehand I was more confident about my qualifying pace than race pace, but I managed to pull away slightly from Hugo after getting the lead.  Before my first stop I was worried about coming out in traffic but exiting the pits I came out on a clear track, so things worked out perfectly for me there.  After that it was just a case of keeping up the pace during the second and third stints. "
Finishing his self-confessed cruise to the line, 27 seconds behind Huttu and Luis, Martin Krönke secured his first podium of the 2012 iRacing.com Grand Prix Series World Championship. Qualifying in the same position in which he ended the 73 lap race, the German broke free from the main pack for an unchallenged run to the flag.
"After the first few laps I had a gap to the guys in front (sick pace) and a comfortable gap to the guys behind so I decided to take out some risk and cruise along through the race," Krönke explained. "I could not challenge Greger and Hugo anyway. After the first pit cycle I had an even bigger gap to the guys behind and kept on cruising around. "
After clawing his way up the order from eighth on the grid, Roland Ehnström appeared destined to finish fourth before a wheel on the grass exiting Turn One sent the Orion Racing sim-racer spearing into the barriers on Lap 60. This handed an immediate promotion to My3id's Andre Boettcher who had shadowed the fourth spot from the start. With Ehnström left to fight it out for a top 20 position after taking repairs, Boettcher was left fend off Radicals Racing's Jeremy Bouteloup, who put on a faultless display to move up from tenth on the grid to fifth at the chequered flag.
"I took a good start, overtaking Stephen [Michaels] then Riku [Alatalo]. It was exactly what I needed as I thought I could be stuck behind them," Bouteloup shared with inRacingNews. "Obviously, I wasn't fast enough to overtake Roland [Ehnström] or Andre [Boettcher] so my race was all about following in the slipstream."
Although Martti Pietila earned his first top-five starting position of the season, the Finn saw his fourth spot evaporate in as many laps, as the CST Ajira pilot dropped places to Bouteloup, Ehnström and Boettcher. It was then a fight to maintain what would become sixth spot from Aleksi Elomaa, who hounded Pietila's Williams-Toyota FW31 for over 50 laps. However, a series of trips off the virtual Mid-Ohio circuit, sent Elomaa tumbling down the order to an eventual tenth place finish, whilst Pietila sailed home unhindered in sixth.
"My car balance was really bad for the first stint, which allowed Roland and Jeremy to pass me on the opening laps," Pietila said. "After that, I just had to keep my focus and not allow Aleksi Elomaa to get any closer to put pressure. Something happened to him at the end, and I could drive to the finish without any pressure in sixth position, after Roland had his misfortune."
In the battle of the day, Jake Stergios edged-out Riku Alatalo and Stephen Michaels to stake his claim to the seventh spot. Stergios leapt from twelfth to tenth position on the opening lap, and trailed in Alatalo's wake, with iGPSWC débutante Michaels filling his mirrors the whole time. On a circuit that offers very few overtaking locations, Stergios' Lap 48 pass of Alatalo took four corners to complete, as the American and the Finn ran side-by-side through the hilly turns of the China Beach complex and into the Esses. Whilst Stergios was able to break away, CST Ajira's Alatalo had to defend his eighth position to the flag, as Michaels piled on the pressure until the finish; the pair separated by less than half a second.
"It really means a lot to me for sure, even when it's the first time I've ever done a DWC race," Pro qualifier Michaels beamed at the end of Round 11. "I hope to have another good race at Road Atlanta and hope to see everyone there again."
With five rounds of the iRacing.com Grand Prix Series World Championship to be run, Huttu holds a 52 point lead over Luis, which means the Finn can finish second in the remaining races and still reclaim his crown. It's not signed, sealed, delivered just yet though – it would take only one slip-up by Huttu at Road Atlanta in two weeks' time to put Luis on his tail once again. Meanwhile, Stergios' hold on third place was enhanced at Mid-Ohio, thanks both to his seventh place finish and Ehnström's fall to eighteenth spot.
Images courtesy of Martin Krönke and Andre Boettcher.
---
You may also like...
---