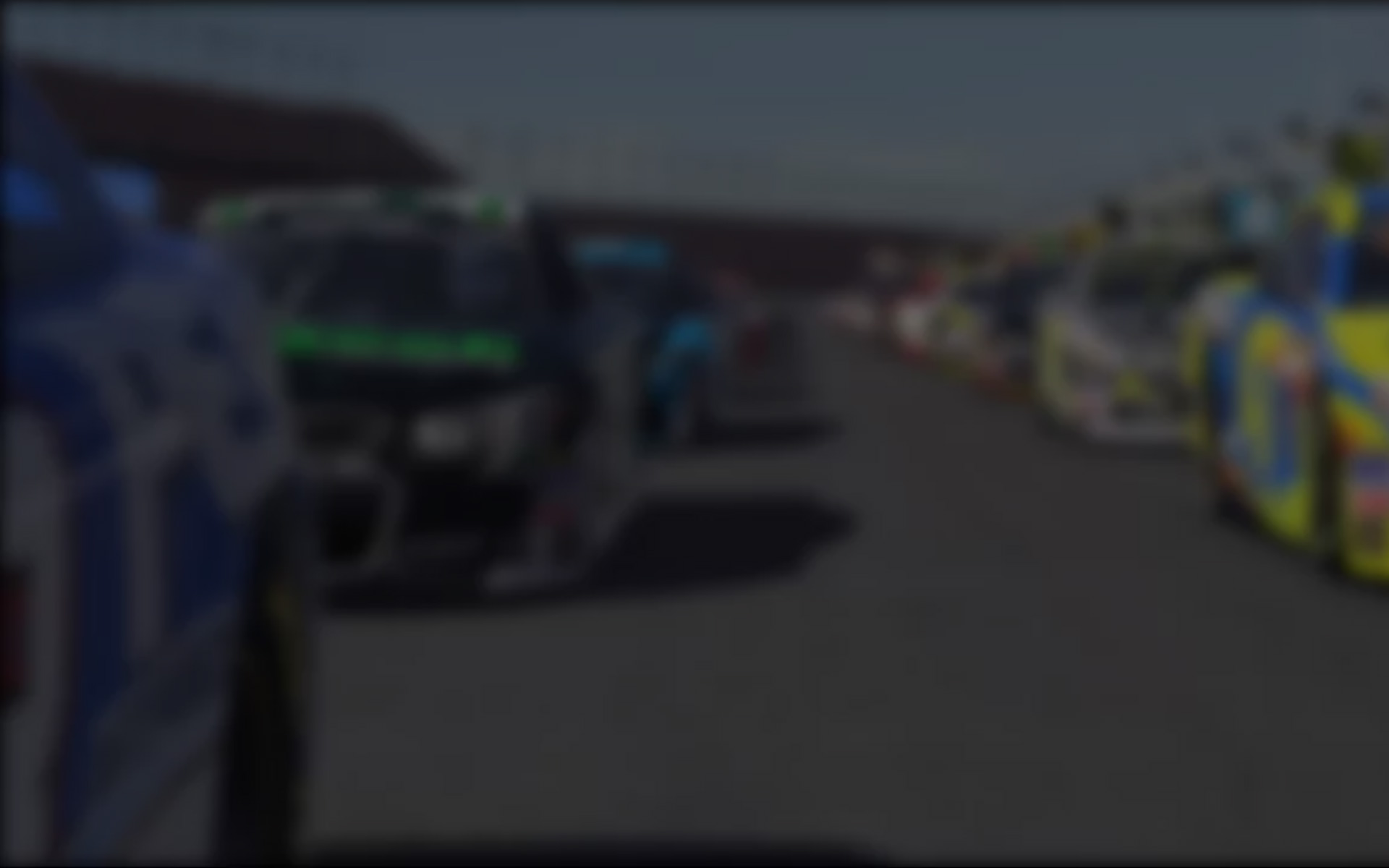 The Brickyard round of the iRacing World Championship Grand Prix Series often sees more drama and excitement than many other events in the series. Although not raced in 2014, previous visits have always stood out as some of the best races in series history, where the long straights and a medium speed first corner of the Indianapolis Motor Speedway's road course often lead to plenty of overtaking.
Qualifying saw a number of new drivers to the series once again, as more drivers who have earned their Pro License attempted to make the field. Dani Garcia Fillol proved to be the best of the pro drivers, qualifying in eighth place, with four pro drivers in the Top 20 overall. In terms of the battle for pole, Greger Huttu and his Team Redline Williams-Toyota FW31 dominated the field, almost a tenth ahead of his nearest rival – Rocco Barone. Whilst Coanda Simsport were strong overall, with three drivers inside the top five, Martin Krönke, who came into the event second in the points could only manage P9 in what were bast-described as challenging conditions, with gusts of wind particularly apparent into Turns 1, 4 and 5.
Conditions become more overcast by race time, with wind continuing to be an issue. A number of drivers in warm-up spun on the slippery track surface, an indication of what would happen later in the event. First however, drivers had to survive the opening lap. Whilst Huttu got a blinding start, Barone from second place did not, bogging down and backing up his teammates. Thus by the conclusion of the first lap, Huttu had a two second advantage over the field. Working onto Lap 2, Barone's day would get even worse, as he made contact with Team Redline's Olli Pahkala on the front straight, putting both out of the event.
There was to be more drama down in the pack a few laps later, as Radicals Online sim racer Mogar Filho and MMM's Fulvio Barozzini crashed after finding themselves in a three-wide situation. Orion Race Team's Illka Haapala started the chain reaction by getting ultra-sideways, and although most drivers were able to filter through without issue, 2013 race winner Barrozzini did not and was ultimately forced to sit on the sidelines. Though the attrition was high at the start of the event, with half a dozen sim racers out by lap 10, there would only be one more retiree, namely Antoine Higelin on Lap 12.
Out front, Huttu was a full second a lap quicker than his competition on many laps, leading many to correctly predict that he was on a two stop strategy. The numbers between the two strategies were much closer than at many tracks; however, track position on a two stopper would always be key, especially as there are only two real passing zones at Indianapolis. With this in mind, attempting to two stop from the front seemed a more logical choice for Huttu than others, and he would in fact be the only driver in the Top 10 to do so. By Lap 20 the gap was ticking over to about 20 seconds, and the pace never seemed like waning.
Despite a poor qualifying, Krönke moved himself up through the field, being helped with the Pahkala/Barone incident, but also due to the fact that he had many teammates ahead of him who didn't race him too hard. Although it would be irresponsible to suggest his teammates just moved out of the way, Coanda as a team will remember how close the championship battle was in 2014, and recognize that every point – especially at this stage of the season – matters. Krönke would eventually find himself in second position after his pit stop, just one of a number of big movers through the field. ineX Racing's Jake Stergios once again found himself in the top 10, despite qualifying a dismal 26th, and Radicals Online driver Mack Bakkum climbed 13 positions to his highest finish yet in the series, P5.
The two top strategy worked perfectly for Huttu, who took the win in commanding fashion, and increased his gap in the championship over Krönke to 64 points, with four rounds of the series remaining.  Krönke duly finished runner-up while Aleksi Uusi-Jaakkola would round out the podium.
With the series heading back to Spa in a fortnight, a fifth title looks to be in sight for Huttu, and like last year, Krönke needs to start putting together a winning sprees fast. So far the German only has just two wins compared to the Finn's seven, and at this stage, even winning every race won't guarantee him the title.  Thus he'll need to hope that Huttu's late season issues of 2014 return.
Screen shots courtesy of Hugo Luis Calmon.
---
You may also like...
---