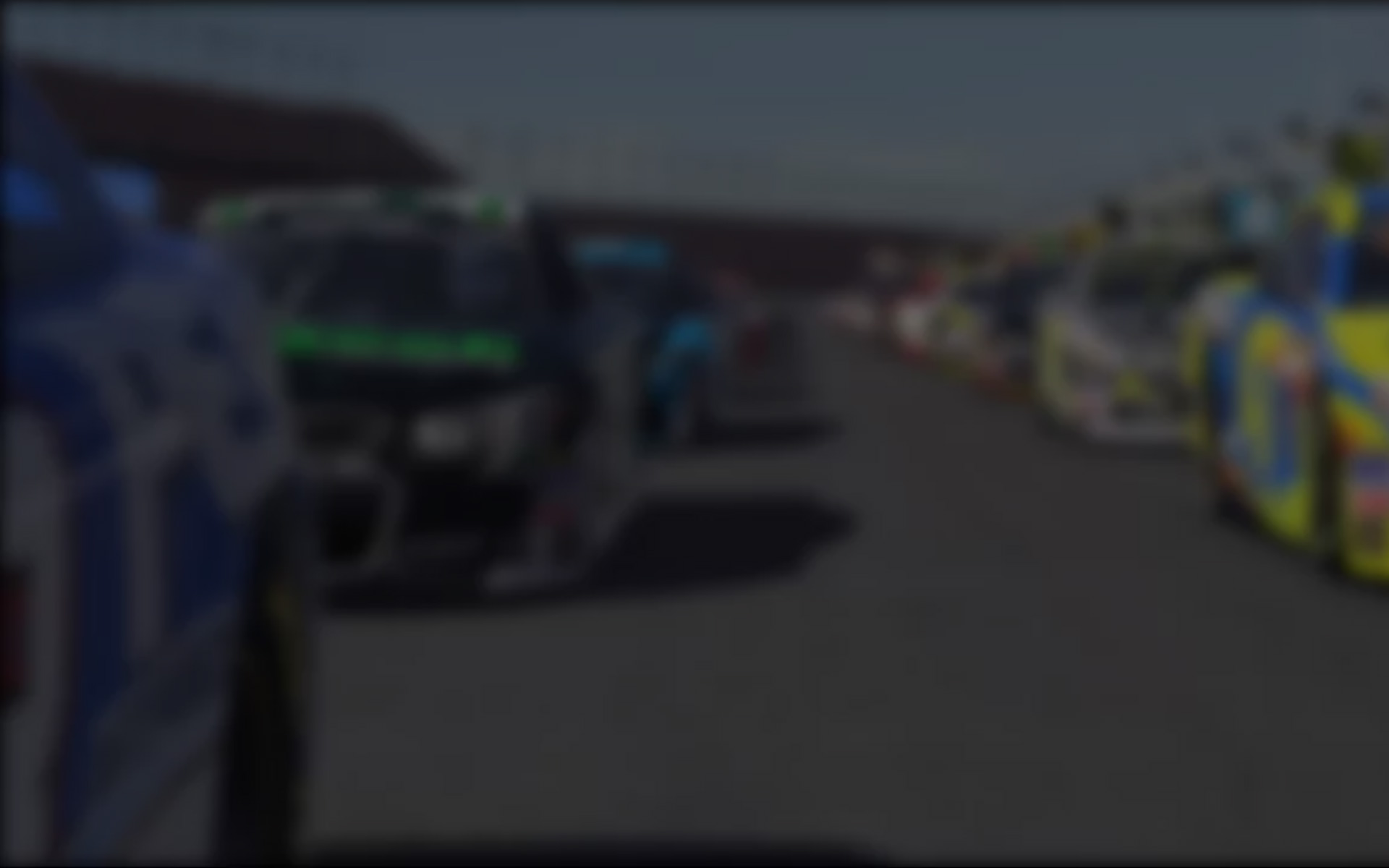 Week Four of the NASCAR iRacing.com Class A Series (NiCAS) took us under the lights, in NASCAR's home town of Charlotte, North Carolina for 110 laps of fender-to-fender action at speeds over 200mph. To add to the already promising week, Charlotte Motor Speedway was next up on the NASCAR iRacing.com Series World Championship (NiSWC) tour, so the big names would be out in full force. While the Chevrolet Impalas shined under the moonlight, a few sim-racers would outshine their competition and walk away with a trip to victory lane.
Many drivers with different agendas this week, such as, NiSWC drivers like Ray Alfalla and Brad Davies were using the week as a test and tune, to see how their setups would fair in racing conditions. While other drivers like Cody Byus and Alex Ciambrone were looking for solid points, and to show their top notch competitors that they are for real.
Defending NiSWC Champion Ray Alfalla took home the top spot on the week. Despite racing four times, which often hurts points averages, Alfalla managed to score 332 points, and more importantly fine tune his setup. Alfalla scored three wins in his four starts, to edge out Kenny Humpe by seven points. Another solid run for Cody Cyus as he looks to solidify his name into the 2012 NASCAR iRacing.com Pro Series (NiPS), he scored 312 points at Charlotte to put him third overall. NiSWC drivers Davies and Brian Schoenburg would round-out the top five.
Participation numbers got a huge boost this week as 657 drivers took to the 1.5mi Charlotte oval. Rick Savage once again raced the most, this week notching over 2000 laps in his 20 starts, finding victory lane one time. Terry Garska, James Robinson, Kwame Adjei and Ryan Manning all deserve a shout out as they raced fifteen or more times, with the most wins in that group going to Robinson with two. The most wins of anybody was not much higher of a number, showcasing how challenging it is to put together a winning effort, the most wins went to Alfalla with three.
It is the same story up front in the Division One points standings with Byus edging Humpe by 71 points for the top spot, with Ciambrone in hot pursuit. Jukka Savolainen is a sim racer that has a ton of experience and he sits forth, while Derek Crone rounds out the top five.
The schedule does not get any easier for the NiCLAS, as the series heads to Delaware next week for a visit to Dover International Speedway. Although only one mile in length, Dover poses challenges unlike any other track on the schedule. The entrance of the turns has been compared to a drop on a roller coaster hill by many of NASCAR's best, while the exit of the turns will challenge even the best crew chief to find grip. Getting the 3,450lbs and 750+ horsepower to stick around this one mile oval is hard enough to do while riding around in practice, things will surely tighten up when the green flag drops for a week of online racing on the Monster Mile.
---
You may also like...
---