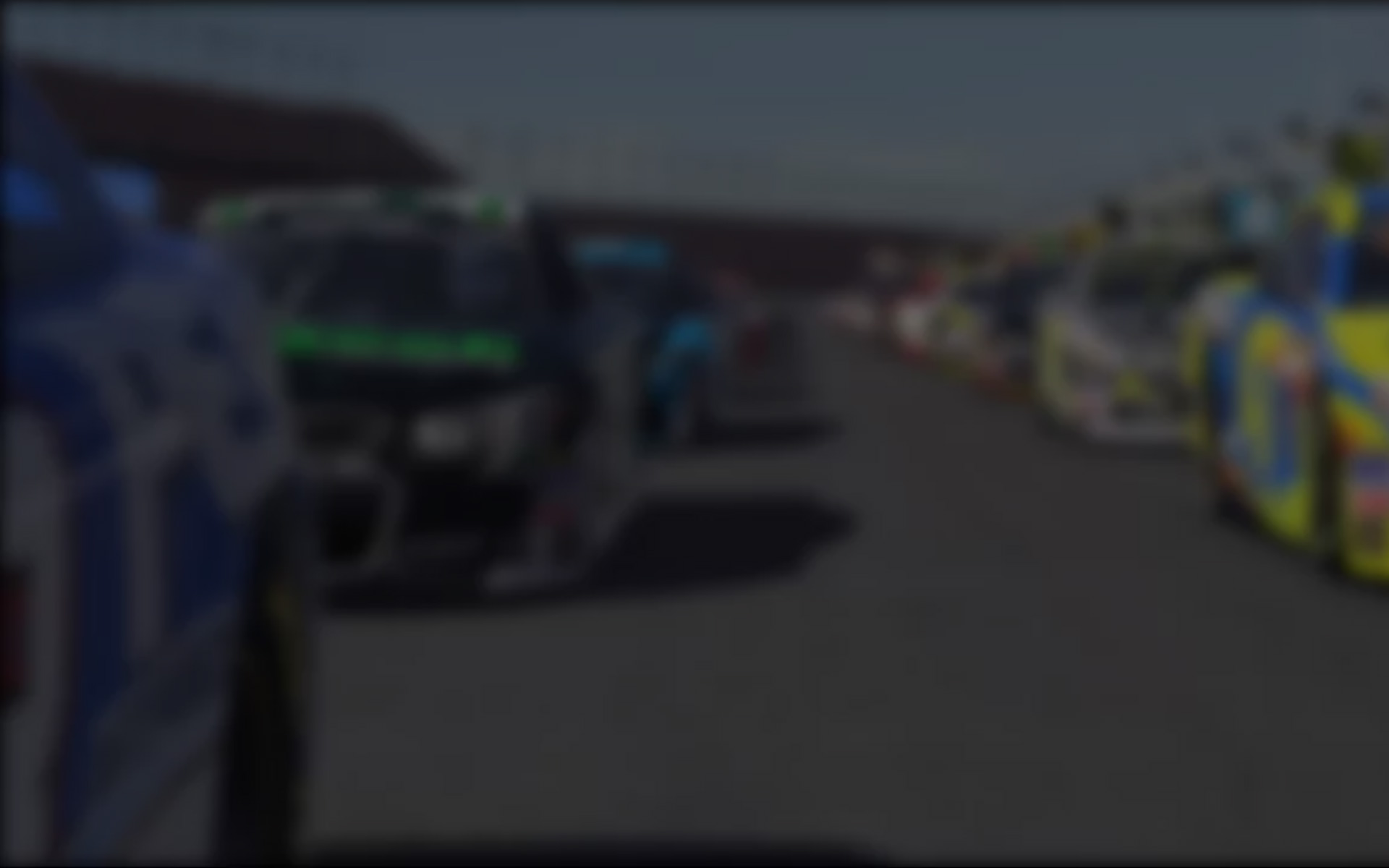 The ninth week of iRacing.com IndyCar Series Oval racing took to the Twin Ring Motegi in Japan. The 1.55 mile four corner oval's unique egg-shaped layout produces both flat out pedal to the metal racing and a battle against understeer in corners 3 and 4. The fixed and open series point battles are starting to tighten up as no clear favorite can be seen in the fixed series, while Randy Crossno (California) looks to be ahold of the open point lead. This week 575 race teams showed up to take a claim at the Twin Ring Motegi.
The Indy Fixed strength of field race of 3209 saw the teams take part in an exciting race as the bored Glacier.tv staff decided to have some fun and stream the show. The Indy Fixed boys would not disappoint as the 26 drivers battled it out for the win. Tim Doyle (Atlantic) was the man to beat from the start. Doyle started on pole and stayed there to lead all 50 laps and hold the fastest lap time of 29.098 seconds. Doyle was followed by point leader Andre Castro (NY) 0.23 seconds back. Matt Cooke (Canada) rounded off the podium in his #3 Dallara 0.405 seconds back from Doyle. In fourth position came Pete Fitzsimmons II (NY) with a good showing after starting position 15. Adam Dock (Texas) also charged to the front from his position 14 starting position to round out the top five.
The Fixed point standings keep Castro in first with 1493. Second position (1417) belongs to Matt Lambertson (Penn). Third (1386) is held by Jonathan Goke (Mid-South). Week winner Doyle is fourth (1380). Troy Eddy (Atlantic) is fifth but does not appear to be a championship threat any longer.
The Open point standings are more wide open and spread apart than the fixed as Crossno leads with 1104 to Cooke's 1037. Lambertson is third with 1009 points. The Open Oval championship should fall between the top three cars of Lambertson, Crossno, and Cooke. However Goke looks deadly with only 6 starts and 854 points. Martin Miller2 (Mid-South) has five starts and has 801 points, Miller is also a silent point contender and is still in the fight if he makes the remaining rounds.
For the tenth week of iRacing.com IndyCar Oval racing the teams take to the tricky triangle – Pocono. The iRacing.com venue has yet to be repaved and the triple crown event could play big implications in the point championships.
---
You may also like...
---