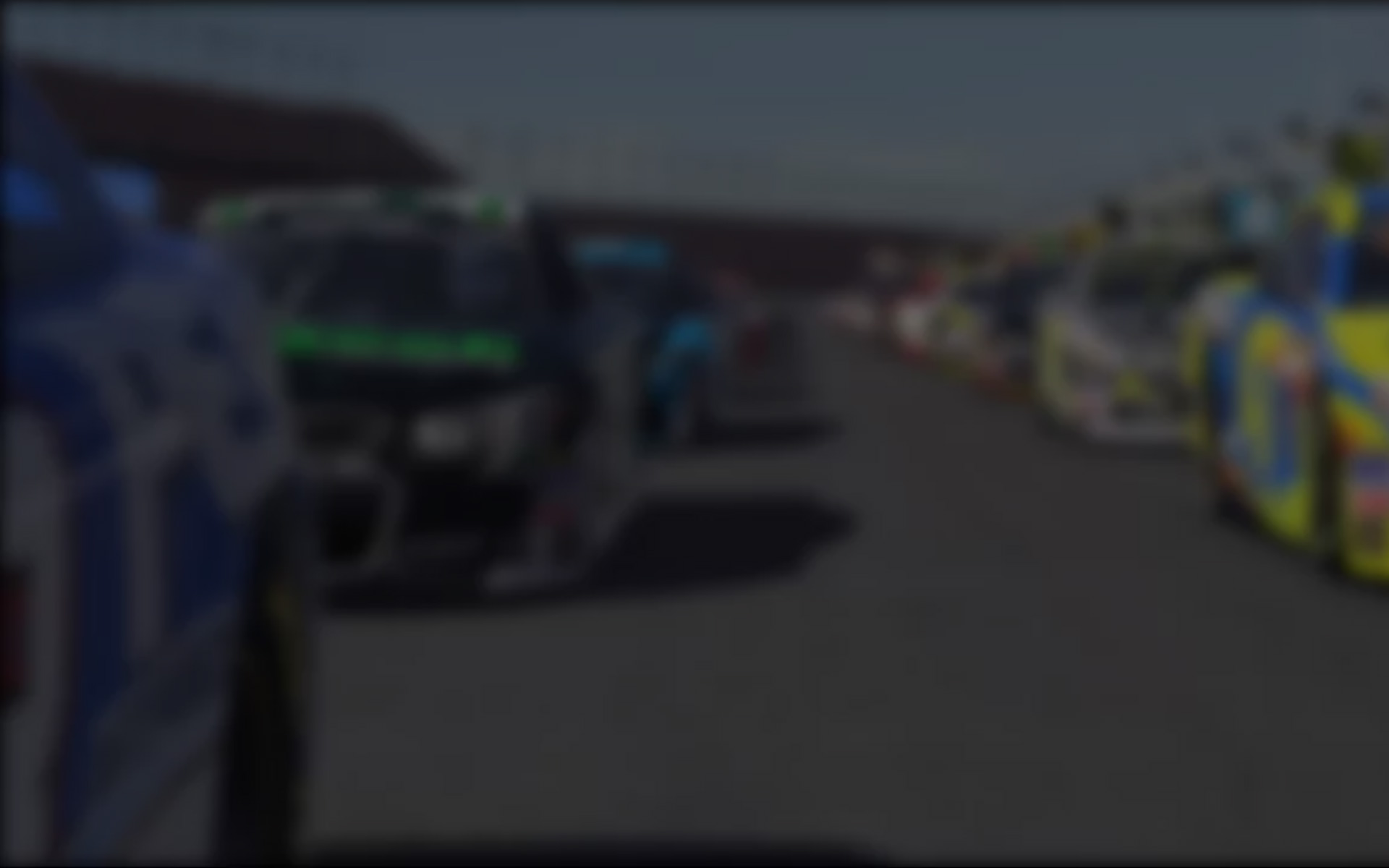 The penultimate round of the inaugural inRacingNews Challenge found the sim racers gathering in the Fingers Lakes region of New York to tackle a week's worth of mixed class online racing on The Boot configuration of Watkins Glen International in their SpecRacer Fords and Pontiac Solstices.   Qualifying showed the SRFs to be about four seconds per lap quicker than the Solstices, with Gaston Taberner setting the SRF pace at 2:10.915 ahead of fellow Club Iberia member Daniel López' 2:11.041.  On the Solstice side, Texan pro racer Eric Foss laid down a 2:14.207, more than .3s clear of Jose Luis and Chris Hughson.
Hughson, of course, had bigger fish to fry, namely his pursuit of an inRacingNews Challenge double —   taking both the SRF and Solstice championships.  He did his effort no harm in the Solstice class with a trio of wins in four starts to lead all points-getters at the Glen with 214 markers.  Of Hughson's principle Solstice championship rivals Duncan Coppedge, Chris Wiggins and Mark Dahlgren, only Wiggins managed to crack the 150 points mark – 151 to be exact —  with two wins in as many tries, including a 9.4s victory over Division Six standout Marshall Enloe on Monday.  Dahlgren took one win in two tries for 139 points while Coppedge garnered a pair of wins on Wednesday but earned just 133 points for his efforts.
England's Robert Lawrie actually managed the second best points haul of the week, taking 197 points from his lone outing at the Glen on Monday in which he bested Hughson by 3.6s in a mano-y-mano battle between the only two Solstices in the mixed class event.   Foss was third in points (161) with a pair of wins while Ingo Weihrach and rookie Tomas Kelisek each took home 142 points from the Glen, the latter after pipping Jack Breuker by less than a second for a win on Saturday.
The net result of all this action is that Hughson (1325) leads Coppedge (1180) for both the Division One and overall titles by a 146 points, while Wiggins (1174) has put a lock of Division Two and is 152 out of the overall lead.  Gerald Di Piero, Moreno Bertani, Thomas Christian and Enloe are out front of Divisions Three through Six, while Jesse M Reid leads Richard Jordan by just six points in Division Seven.  It's also close in Division Eight, with Shawn Meier (654) just ahead of Robert Beach (636), and Division Ten, where Scott Malcolm (364 has an 11 point margin over John DeMento.   On the other hand, Ray Fournier has a strangle hold on Division Nine while Anthony Ivetac (627) leads Sergio Zenni by 69 points in the rookie race.
Solstice leader Hughson didn't fare quiet so well on the SRF side at the Glen, taking home 151 points to Tobias Colberg's 165 and Gaston Taberner's class-leading 174 point haul.  Taberner took a pair of wins from two starts, including a 5.9s win over Hughson on Sunday.  Colberg's big points haul came on Thursday after he grabbed the lead from Hughson on Lap Four and managed to hold-off the New Yorker by just .3s for the win.
SRF overall championship  leader López picked-up a couple of wins at the Glen, including Tuesday's clear-cut (as in 18s) win over David Buhlinger . . . good for 148 points.  Tobar Garcia also visited Victory Lane a couple of times in a week highlighted by a hard-fought win over Hughson on Friday.  Hughson led initially, but Tobar Garcia got around him on Lap Six and was never headed.
So as Watkins Glen faded in the mirrors of the SRF contingent, it was López (1416) out front of Taberner (1332) in both the Division One and overall points race, with Hughson (1309) third on both counts.  Nenad Matijevic (1088) is ahead of Nicolas Alho (1047) in Division Two while Emil Spindel and James Nield head Divisons Three and Four.  The dog fight for D4 honors continues between Tom Sullivan (686) and Tobias Nystrom (683), with Pierfrancesco L'Erario (665) in the mix as well.  Not so Divisions Six through Eight, where Steve van Helsdingen, Brian Heiland and Richard Plange are comfortably out front.  Things are a little closer in Division Nine where Bruce Frame (457) has moved ahead of Colin Gorton (433) while Division Ten's Jim Karaminis (501) leads Jonathan S Brothwell (435) and Mark Ussher tops the rookie standings.
As for the under-reported Time Trials competition . . . although Tobar Garcia topped the SRF action at the Glen over Spindel, Rowald Nieswaag and Nicholas Vandal, López is atop the season standings ahead of Jerry Burkacki, Tim Bone and Richard Plange.  The Solstice TT saw Chris Wiggins take the top time at the Glen from Moreno Bertani, Pakka Virkamaki and Oleg Predko, but in the overall reckoning it's Shuji Aratani out front of Bertani, Predko and Sergio Zenni heading into the final week of the season at Summit Point's nine turn, 1.46 mile "short" course.
---
You may also like...
---