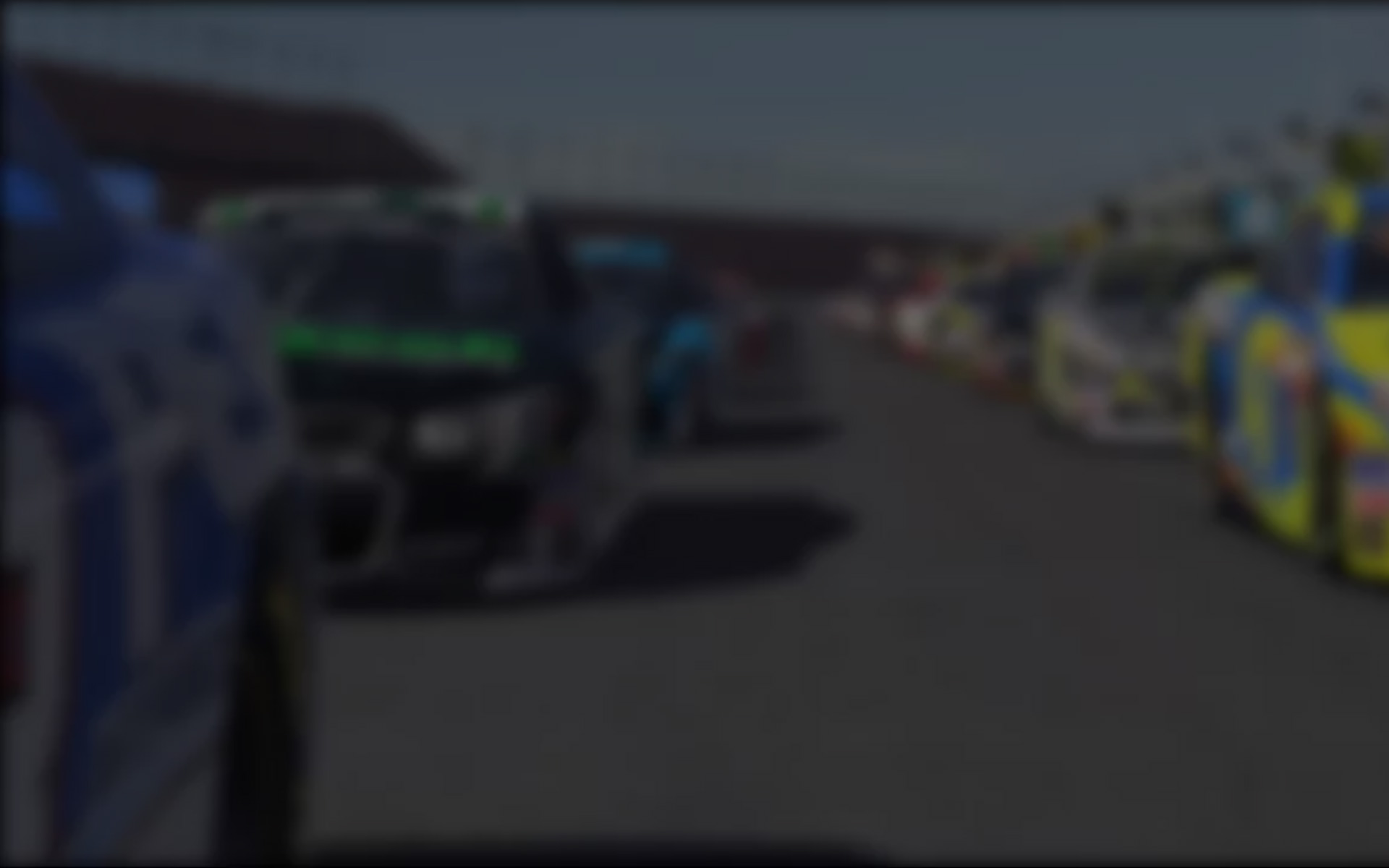 Like a lot of people who would like to go racing, Tyler Hudson found that after he put all the money he had into buying an entry-level race car, he didn't have anything left to run it.  So he turned to racing in the virtual world with iRacing.com and now his friends and competitors there have helped the 25-year-old Mississippian get his racing career back on track in the real world.
Late last year Hudson, one of the top drivers in the NASCAR iRacing.com Series World Championship, successfully tested a Super Truck for Mooresville, NC-based Lee Faulk Racing and Development.  But without the necessary funding he'd have been sitting on the real-world sidelines when the green flag dropped for the 2011 season.  So Hudson, a two-time leukemia survivor, turned to his fellow racers in the virtual world, calling out for help on iRacing.com's online member forum.
"I promised the friends I'd made on iRacing that if they'd help support me, I'd give 100% every lap of every race," Hudson said in describing his effort to put together a budget to race with the Faulk organization.  "My wife, Lisa, and I thought that if we could get 300 people to each contribute $100 we'd have enough to run the whole year.  We didn't reach that goal but we had a tremendous amount of response, and several of those donations were from fellow sim-racers I had never even met before."
The support for Hudson didn't just come in the form of cash, and not just from racers.  Hometown friends and others made contributions as well; some people donated goods for him to auction off.  "We were given two really beautiful hand-crafted rocking chairs.  It's neat to take sim-racing and translate it to real life. It's all helped, and Lisa and I are so grateful," he said.
"We had a tremendous amount of response, and several of those donations were from fellow sim-racers I had never even met before." -Tyler Hudson
Totaling up the support he's garnered so far, Hudson has enough funding to contest the first half of the season for Lee Faulk Racing and Development in the Super Truck class at Tri-County Motor Speedway in Hudson, NC.  When he's not busy running the small delivery business he owns in Brandon, MS, or making the weekly commute – nine hours each way – to North Carolina for the Friday-night races at the banked four-tenths mile asphalt oval, Hudson will be beating the bushes for additional support.
"I'm planning to drive up to Mooresville on Thursday, work in the shop on Friday and then go with the team to the races Friday night," Hudson said.  "This schedule makes me appreciate how easy iRacing makes it to go racing.  For the cost of a a couple of tires you can race for a whole year on iRacing.  And all your time is spent behind the wheel racing.  I'm looking to spend 18 hours driving on the highway just getting to and from my races at Tri-County."
Hudson's involvement with Lee Faulk Racing and Development has led to a business relationship between the team and iRacing.com.  In addition to Hudson's truck, which will compete in full iRacing livery, iRacing.com will assume an associate sponsor role on all the Late Model and Limited Late Model cars the team campaigns.  As part of that relationship, iRacing.com is furnishing a pair of simulators for the Lee Faulk Racing and Development shop, which will be available to the team's roster of up-and-coming young drivers.
"This is a great partnership," said Michael Faulk, the team's vice president.  "Our role is to help young drivers advance their careers.  It's why we have 'development' in our name.  So many drivers in the top NASCAR series, like the Sprint Cup, Nationwide and Camping World Truck, enjoy using iRacing.  I saw the video from last year of Michael Waltrip coaching Trevor Bayne around Daytona.  Having access to iRacing's super-accurate simulation right in our shop will be a big help to our drivers.  In addition to doing a lot of laps, they can learn a lot about how a car responds to set-up changes."
Faulk is looking for sponsors who can complete Hudson's budget for the second half of the season (e-mail him – Mike@Icontwentyfive.com.)  In the meantime, Tyler Hudson has raced Dale Earnhardt, Jr. many times in the virtual world.  Now, with a little help from his friends, he's a big step closer to someday racing him in the real world.
---
You may also like...
---