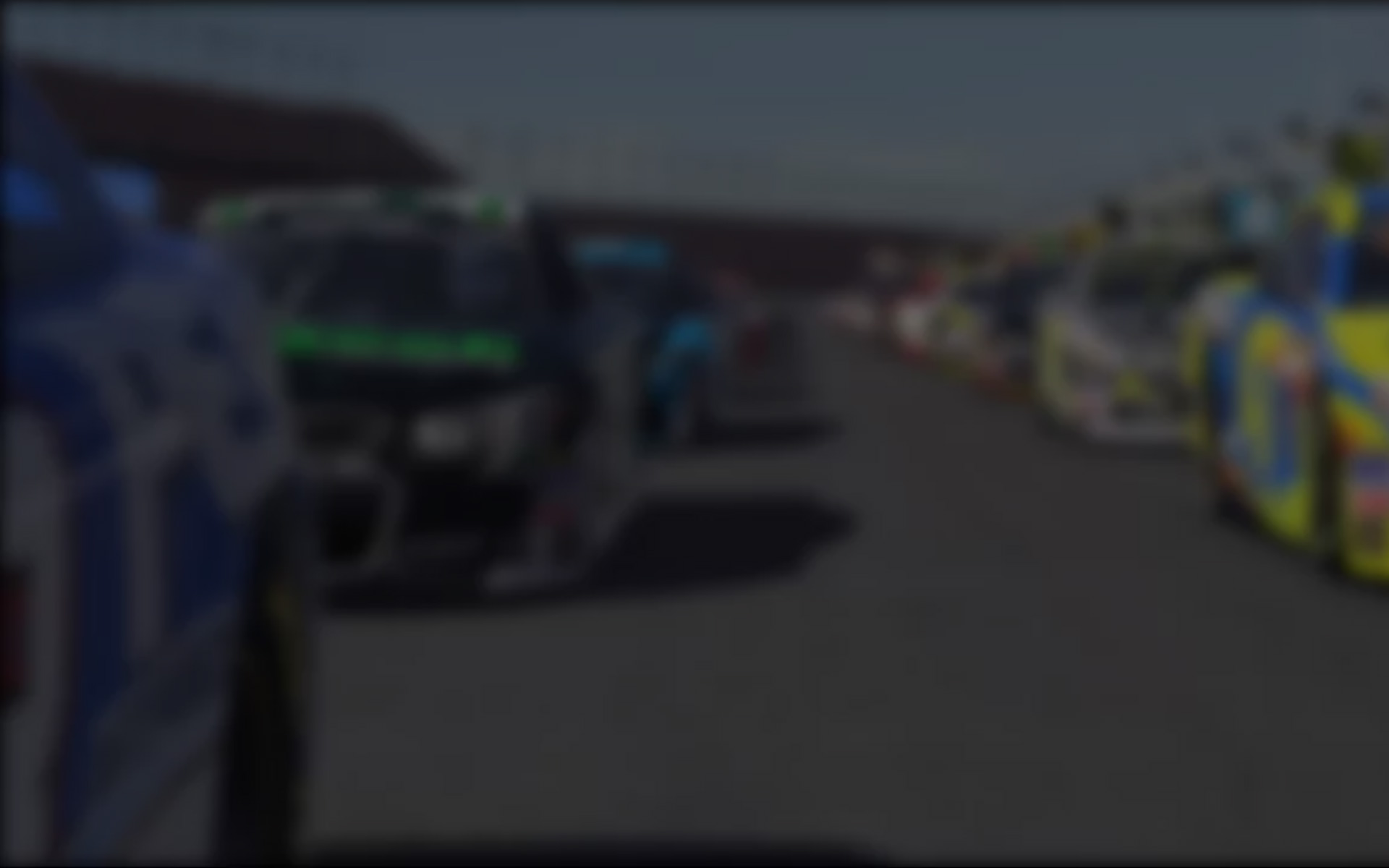 Aaron Likens' sim-racing fortunes are on the rise.  After finishing P16 and 15 in the first two seasons of the iRacing.com IZOD IndyCar Series oval (fixed setup) competition, he finds himself leading the points in Season 3.  Although he has just a single win in Week 2 at the Indianapolis Motor Speedway to his credit, a steady string of top fives –ten for ten in fact – has him just ahead of Adam Dock, Jeremy Lukaszka and Kevin Gries in the standings.   Likens knows how to win, though, as attested by the fact that he's collected a trio of victories from seven starts in Season 2C of the iRacing.com Mazda Cup.
But as is always the case with iRacers, the resident of St Louis is about much more than sim-racing.   Diagnosed with Asperger's Syndrome at age 20, he is the author of Finding Kansas: Decoding the Enigma of Asperger's Syndrome and is also a Community Education Specialist for Touch Point Autism Services. He is committed to raising awareness of Autism Spectrum Disorders and helping people understand how the mind of a person on the spectrum works, not only through his book in making presentations to police, teachers, and parents.
Q:     How long have you been sim racing?
A:    I started all the way back on the Indianapolis 500 game. I was, I think eight at the time and that was the best Christmas present ever. I played the IndyCar and NASCAR games, but I fully got hooked when I got Grand Prix Legends.
Q:     What attracted you to iRacing?
A:    The structured series format and when IndyCar was announced.
Q:     What are favorite iRacing cars/tracks?
A:    The IndyCar and Indy.
Q:     What do you like most about iRacing?
A:    The competition. I don't think any other experience can come close as to some of the races I've had on here. And when you get a great race with many cars going for the win and a photo finish happens . . . yeah, that keeps me coming back for more.
Q:     What would you change about iRacing?
A:    I would love to see individual car iRatings. I personally think that would increase participation because I think some drivers, myself included, wouldn't want to risk running a series that we wouldn't be running up front in.
Q:     How many hours a week do you spend on iRacing?
A:    Not as much as I like as of late. A couple seasons ago I was in as many races as possible, but my travels for my job this year has taken some of my iRacing time away.
Q:     Tell us about the paint schemes on your helmet/car(s).
A:    I wish I could say I had good paint schemes, but I don't.  My late model has been nicknamed the "radioactive cow." So really when I have painted I've tried to make my paint scheme as hideous as possible — to perhaps distract the other drivers. I would like to spend more time on my cars, primarily the IndyCar and I would love to have an autism awareness scheme as I have Asperger Syndrome and my job, mission, and passion in life is to raise the awareness and understanding of the autism spectrum.
"I would love to have an autism awareness (paint) scheme as I have Asperger Syndrome and my job, mission, and passion in life is to raise the awareness and understanding of the autism spectrum."
Q:     What other sim racing activities (Forza, Gran Turismo, etc.) do you do?
A:    I used to play a lot of console racers with the ToCA series on the Xbox being my favorite. Since iRacing though, the console games just don't do it for me any more.
Q:     What are your favorite video games?
A:    Sports titles are my favorite with the NHL series as my #1 favorite.
Q:     Do you do any real world racing? Has iRacing been of any benefit?
A:    I used to and for a while I was an instructor at the Derek Daly Academy in Las Vegas. I know this sim has been great at keeping my reflexes and car control sharp.  I no longer race but serve as chief starter for the SKUSA Pro Tour and the USAC Mopar .25 Generation Next Tour.
Q:     What is your most memorable iRacing moment?
A:    My favorite moment was winning an IndyCar race at Indy in the open series back a couple years. My setup wasn't good and I had a car maybe capable of 10th but I gambled on fuel and when everyone pitted with three to go I took the lead and on the last lap I ran out of fuel off of four and coasted to the line for the win.
Q:     What is the iRacing moment you'd love to forget?
A:     The Daytona 500 this year. I took the lead on lap 160 or so and that same lap a damaged car that should have just stayed in the pits came out and ruined my race.
Q:     What car/track would you like to see iRacing add to the service?
A:    I'm thrilled with Mallory and Thruxton being announced as those would have been on my list. I'd like to see the Indy Lights and a midget series. Track-wise I think Grattan would be a blast and Lucas Oil Raceway Park.
Q:     What person, living or dead do you most admire?
A:    Duane Sweeney. He was the chief starter for the Indy 500 from 1980-1996 and he gave me his checkered flag when I was seven.
Q:     What's your favorite real world racing series?
A:    IndyCar.
Q:     Name the title of the most recent book you read.
A:    Animal Farm.
Q:     Name of your favorite movie/TV show?
A:    Grand Prix (it was so neat to see the tracks from the GPL era).
Q:     How many of your close friends are iRacing members?
A:    Over five.
Q:     Has competing with iRacers all around the world influenced your opinions/outlook on life/world events? How?
A:    Certainly. I have a daily blog, www.aaronlikens.com and it is so neat to go into a race and have other drivers send me PM messages saying, "hey I liked your blog" or something of that sort. Also, it has given me a new found confidence; for my first two years I didn't use a headset. I was partially afraid of what people might say to me if I spoke, but the end of last year I decided to say hello and have found the racers to be a great community and always good for a conversation.
---
You may also like...
---