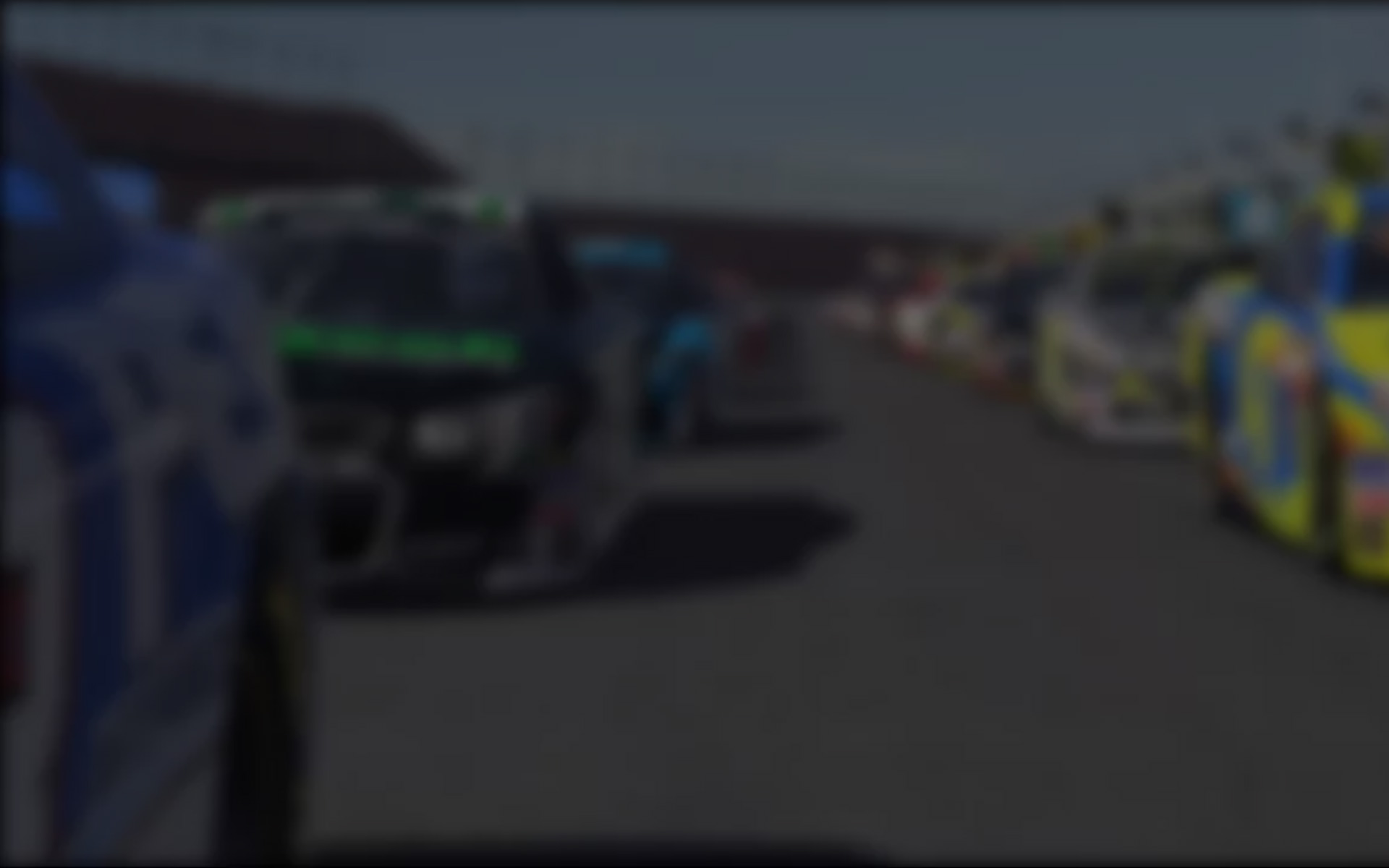 iRacers can be forgiven if they automatically associate the name "Alan Binder" with the words "Sprint" and "Car."  After all, along with competitors/friends Vinnie Sansone and PJ Stergios, the Dayton, Ohio resident is one of the stalwarts of the iRacing Sprint Car Cup.  And like they say, practice makes perfect.  Binder may not be perfect, but his record of 13 wins in 18 starts was plenty good enough to earn him the 2011 Season 3 Sprint Cup title — an honor he is well on the way to successfully defending in Season 4, having already collected 15 wins in 18 starts to lead Sansone and Finland's Petteri Kotovaara in the standings.
There's more to Alan Binder than Sprint Cars and, believe it or not, iRacing.  The proud father of four daughters, his mantra is "Anyone can be a father, but it takes a real man to be a dad."
Q:    How long have you been sim racing?
A:    I have been messing around with it for about 10 years now, but was never dedicated to it until I found out about iRacing in 2008.
Q:    What attracted you to iRacing?

A:    It was the Sprint Car.   Back in 2008 when I first learned about iRacing they were showing the Sprint Car as an under construction car. I would have never would have guessed that it wouldn't be until my third year with the sim before we could run it. Nonetheless, I filled my time with the next best car, the Silver Crown.
Q:    What are favorite iRacing cars/tracks?
A:    No question it's the Sprint Car.  Tracks?  I really enjoy Irwindale, Milwaukee, Concord and Darlington. But really can't think of any oval I don't like.
Q:     What do you like most about iRacing?
A:    Once again there's no question, it's been all the great guys that I have met and had the opportunity to race with each week.
Q:     What would you change about iRacing?
A:    I would like to see the weekly points awarded differently. The Sprint Car series does not have large number of drivers, so we may get lucky to have three official races each week. If iRacing would only use your highest points from any single race that week for the weekly total then guys could race as much as they wanted too. Currently with the points being averaged after your second race the guys will only run two and be done, if they are even lucky enough to find a second race go official. I think it would be a huge help to this start up series!
Q:    How many hours a week do you spend on iRacing?
A:    I probably average more the 20 hours a week, between a lot of practice sessions, TT's and racing.
Q:    Tell us about the paint schemes on your helmet/car(s)
A:    I have painted all my own cars along with a few cars of the guys I run with.
The paint scheme that I chose is the #69 Hoffman Auto Racing Sprint Car. I grew up spending most weekends at Eldora Speedway watching the Hoffman brothers win a lot of races. The great memories of those USAC races is what made me select to run such a famous paint scheme…
Q:    What other sim racing activities (Forza, Gran Tourismo, etc.) do you do?
A:    LOL -With the amount of time that iRacing consumes, I don't even have time to think about another.
Q:    What are your favorite video games?
A:    In the past I played a lot of Tiger Woods Golf and NCAA Football on my PS3.
Q:    What is your most memorable iRacing moment?
A:    This is an easy one.  It was last season when I picked up my 100th win and won my first overall championship in the Sprint Car Series in the same event.
Like always the season was filled with great battles with PJ Stergios and Vinnie Sansone. Those two guys are outstanding wheelmen and just great guys that I have learned a lot from in my time in the SilverCrown and Sprint Car.
"I picked up my 100th win and won my first overall championship in the Sprint Car Series in the same event."
Q:    What is the iRacing moment you'd love to forget?
A:    None- even the bad days are still good ones.
Q:    What car/track would you like to see iRacing add to the service?
A:    I would love for iRacing to bring out the USAC Midget, and Eldora if we ever get lucky enough for dirt.
Q:    What person, living or dead, do you most admire? Why?
A:    Of all the people I have encountered in my life, the person I admire the most is my father.  The reason I admire him that much is for the simple fact of him being not just my father, my dad.
As a wise man once said "Anyone can be a father, but it takes a real man to be a dad." I try to be that same man with my four daughters.
Q:    What's your favorite real world racing series?
A:    USAC Sprints/Midgets, World of Outlaws and NASCAR Sprint Cup.
Q:    Name the title of the most recent book you read.
A:    Have to say no books here, but I read anything that has to do with racing and motorsports.
Q:    Name of your favorite movie/TV show?
A:    Anything with Adam Sandler.
Q:    How many of your close friends are iRacing members?
A:    I have meet a lot of great guys in the last three years in iRacing many of them I haven't meet in person, but I do consider them close friends.
Q:    Has competing with iRacers all around the world influenced your opinions/outlook on life/world events? How?
A:    It hasn't had influence on me other then how great it is to see so many people that love motorsports and racing as much as we do here in the States.
---
You may also like...
---