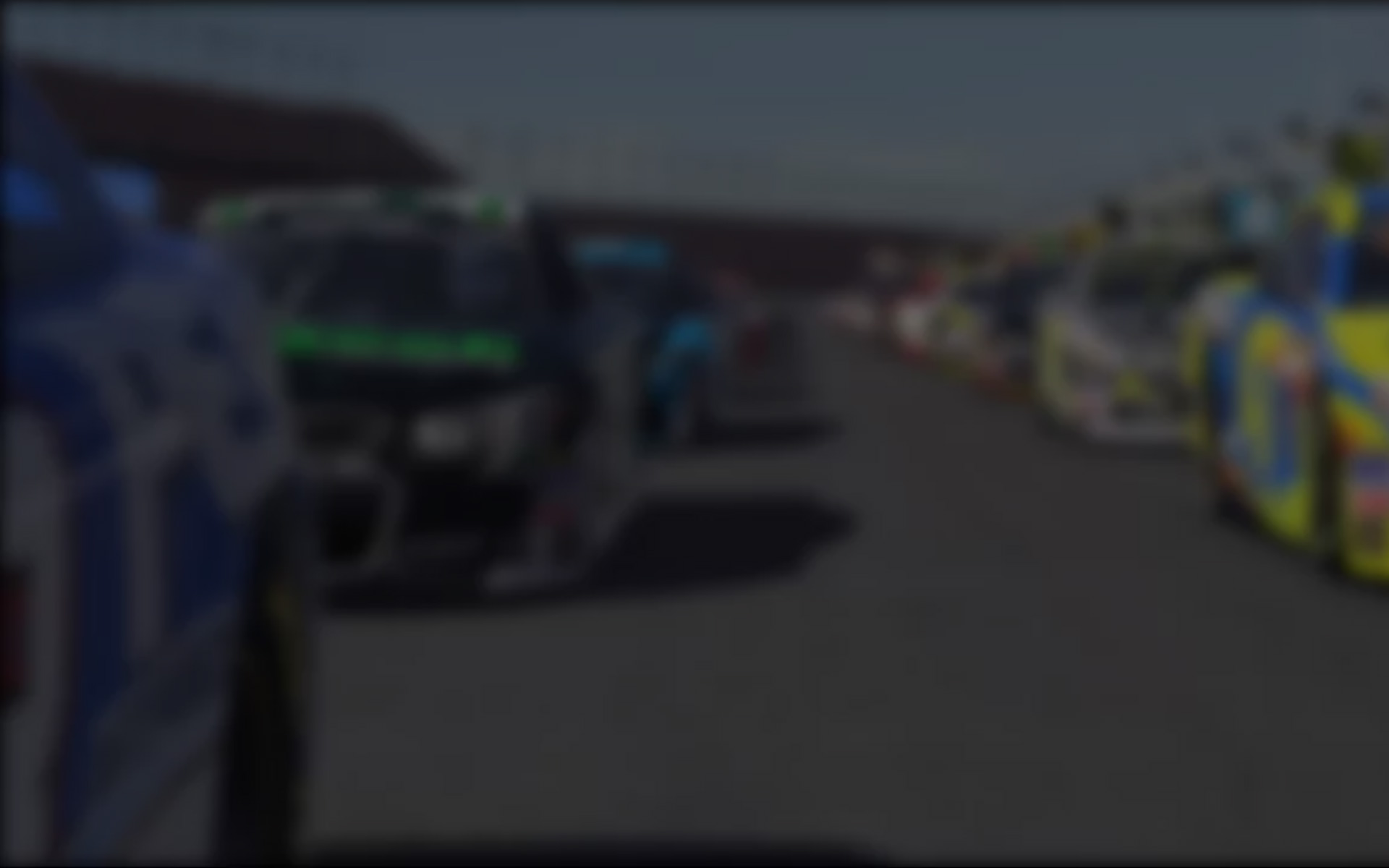 In the first calendar year of iRacing.com Cadillac Cup competition, no one was more synonymous with the words "success" and "Cadillac CTS-VR" than Dylan Sharman.  Understandably so, as the Aussie sim-racer has three championships, one perfect season (19 wins from 19 starts), one nearly perfect season (23 wins from 24 starts) and 69 wins to his credit.
But when it comes to wins in the Caddy, Sharman is a virtual "piker" compared to Carlos Reyes Aiguadé.  Heading into the final weekend of 2013 Season 1, the Spanish sim-racer has compiled a whopping 232 Cadillac Cup victories, including an amazing 102 wins in 2012 S4 alone.  He's won at every track on the schedule and was on pace to match Sharman's perfect season before his quest for perfection was derailed in Week 8.  Small matter, with a mighty 23 wins from 24 starts heading into the final week of the season, he has already equaled his long-time rival's second best season.
The one thing he hasn't done is win the Cadillac Cup title.  But with a hefty lead over Xavier Cuartero Silvente heading into Week 12 at Sonoma, Carlos figures to notch his first title in just a few days.  Did we mention that Sonoma also happens to be one of his favorite tracks?
Q:     How long have you been sim-racing?
A:    Well, actually this is my second driving simulator. I was about one year playing GT5 and last year just subscribed to iRacing, so I have almost three years on sim-racing. Previously I've been playing for many years FPS, basically Return to Castle Wolfenstein and Enemy Territory.
Q:     What attracted you to iRacing?
A:    When I started playing GT5 in late 2010 found a group of friends who had just formed a small racing team intended to compete but mostly fun. That team was called ART Racing and until today we keep almost everyone who started. It's one of our colleagues who already registered in iRacing and also playing rFactor, we all going slowly onto iRacing. Personally, and coming from GT5 what I liked most was everything, physics of each particular car, sounds of the engines, every laser-scanned bump of the circuit…
Q:     What are favorite iRacing cars/tracks?
A:    My favorite cars are race cars – I like having head covered. I am currently competing in the Cadillac Cup over the last three seasons, in which I have had great races especially with the extremely fast and known Dylan Sharman.
Among my favorite tracks are Spa and Infineon, a circuit that I did not know before playing here but I love to run in it.
Q:     What do you like most about iRacing?
A:    The learning curve you have to do from the beginning for each car, discovering new details as the weeks go by.
Q:     What would you change about iRacing?
A:    Change the way the game has to penalize drivers with high iR when they get involved in incidents beyond their control, and in general to penalize the pilot is going ahead and beaten from behind by another car.
"I like having head covered."
Q:     How many hours a week do you spend on iRacing?
A:    About 15-20 per week
Q:     Tell us about the paint schemes on your helmet/car(s).
A:    Well, we have our own designs we refined as time progresses. None of us had prior experience in designing skins, but my teammate Alejandro and I started to learn to do, and still continue to learn new things. We have some sponsors but only by way of time collaboration.
Q:     What other sim racing activities (Forza, Gran Turismo, rFactor, etc.) do you do?
A:    Actually none, just iRacing.
Q:     What are your favorite video games?
A:    Monkey Island, Return to Castle Wolfensteinand any of SNK classics.
Q:     Do you do any real world racing? Has iRacing been of any benefit?
A:    No I don't.
Q:     What is your most memorable iRacing moment?
A:    Is still to come.
Q:     What is the iRacing moment you'd love to forget?
A:    None particularly, as I said before, this is a hobby for me and I try to enjoy and have a good time.
Q:     What car/track would you like to see iRacing add to the service?
A:    Any of DTM cars and the utopian Green Hell.
Q:     What person, living or dead do you most admire?
A:    None in particular.  In general all those who for better or worse have taught me something that has helped me grow as a person.
Q:     What's your favorite real world racing series?
A:    Overall I like any kind of racing, although I confess I'm not very fan of the F1.
Q:     Name the title of the most recent book you read.
A:    I usually read many fantasy books, the latest being The Magician's Apprentice, a fantasy novel by author Trudi Canavan.
Q:     Name of your favorite movie/TV show?
A:    The classic V (series) and now Big Bang Theory.
Q:     How many of your close friends are iRacing members?
A:    None of them.
Q:     Has competing with iRacers all around the world influenced your opinions/outlook on life/world events?
A:    No.
---
You may also like...
---