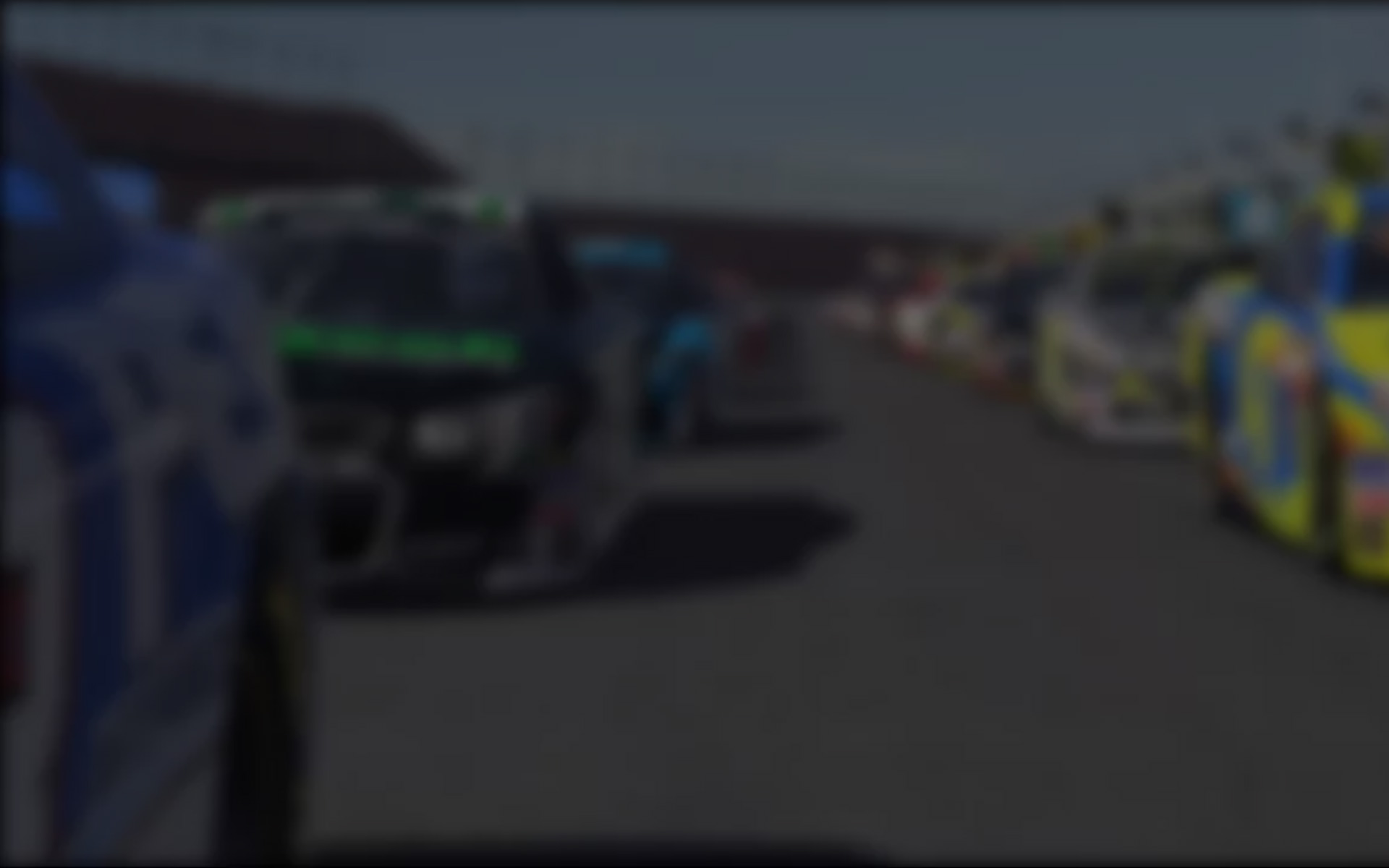 September 15th, 2012 by DavidP
Although Daniel Garrison, Jr is an experienced sim-racer, he still had some things to learn about the sport when he joined iRacing in February.  In fact, he received an accelerated Ph.D. on the Mazda MX-5 at Lime Rock when he attempted to take Turn Five flat-out — and finished atop the guardrail.  In the intervening seven months, the Tuscon resident put some of his early learning lessons to good use and has gone on to capture 16 wins while advancing to a B license.  Although he's raced a variety of sports and open wheel cars, for now he's settled on the Skip Barber F2000 as his "go-to" virtual vehicle, one which has enabled him to continue progress on his personal learning curve, witness the fact that he currently holds-down sixth spot in Division Two of the Skip Barber Race Series on the strength of seven wins and 19 top fives in 26 starts, this after having come home fifth in Division Four in Season 2.
Q:    How long have you been sim racing?
A:    I started about 15 years ago with Indy Car Racing II running on a Macintosh, using a Thrustmaster wheel and pedals for controls.  The Dallara in iRacing has a familiar feel to it!
Q:     What attracted you to iRacing?
A:    I had been playing Forza 3 and 4 on Xbox with a Fanatec wheel and pedal setup, and as I looked more into Fanatec I found references to PC racing such as rFactor and iRacing.  The more I read, the more convinced I became that iRacing represented the most realistic racing experience available.  The focus on realism on track, and the idea of progressing from series to series similar to a real-life driving career, was very appealing.
Q:    What are favorite iRacing cars/tracks?
A:    My favorite car so far is the Skip Barber Formula 2000, although I would like to hold my own in the Lotus 79 someday.  I like the Skip Barber because it seems to reward driver skill more than tuning ability, and it is a lot of fun to drive!
I'm glad to see tracks like Spa, Suzuka, Silverstone, Zandvoort, Watkins Glen, and even Okayama (aka Aida) in iRacing as I am a Formula 1 fan.
Q:     What do you like most about iRacing?
A:    The best things about iRacing are the attention to realistic physics, and that when you are racing you are going against other people and not AI drivers.  Also, the fact that it is possible to get real-time data from the simulator led me to build a dashboard full of displays and LEDs, which wasn't terribly difficult actually!
Q:     What would you change about iRacing?
A:    I wouldn't change much!  I do have a tactile transducer attached to my chair, and quickly discovered that iRacing does not output low-frequency sounds appropriate for driving such as when going over a curb (for example).  Related to the previous question, I would love it if the current gaps to the car in front and the car behind were available from the API.
Q:     How many hours a week do you spend on iRacing?
A:    Lately I've been spending about 8 – 10 hours a week on iRacing.
Q:     Tell us about the paint schemes on your helmet/car(s).
A:    The helmet is nothing special, just something I thought that looked good.  The current paint job on my Skip Barber is supposed to echo the classic McLaren colors/scheme from the era of Ayrton Senna.  His car was sponsored by oil-giant Shell; I get a Popsickle sticker on my sidepod.  Seems about right.
"I have a very expensive stack of Xboxes which used to drive a four-monitor setup that hasn't been touched in six months."
Q:     What other sim racing activities (Forza, Gran Turismo, etc.) do you do?
A:    I used to play Forza 3 and 4 a lot, but found the online racing to be lacking.  Since I found iRacing, I've basically given up console racing.  I have a very expensive stack of Xboxes which used to drive a four-monitor setup that hasn't been touched in six months.
Q:     What are your favorite video games?
A:    Pinball.  🙂  Truthfully, I own four pins, three of which are up and running.
Q:     Do you do any real world racing? Has iRacing been of any benefit?
A:    I have come close to signing up for the Skip Barber School, but have never taken the plunge.  I am hoping to track my S2000 at some point in the next year or two.
Q:     What is your most memorable iRacing moment?
A:    The first time I tried to take Turn Five at Lime Rock flat-out in the Miata MX-5! I found out you can't do it, and hit the outside wall, rolled the car, then flipped it end-over-end, eventually coming to a stop right-side up directly on top of a tire barrier.
Q:     What is the iRacing moment you'd love to forget?
A:    I recently ran a race in the Skip Barber, and was driving well and winning by a few seconds.  With five laps to go I realized I did not reset the starting fuel level from my qualifying run, and did not have enough to finish the race.  I had to dial it back and finished third.
Q:     What car/track would you like to see iRacing add to the service?
A:    Nordschleife at Nürburgring, even though it would be a bear to produce!  It would take some serious engineering to pull it off, and it would probably have to cost more ($29.95 at least I would expect), but this track would be a landmark addition to iRacing.  I would pay $50 to have this!
More realistically, Hockenheim would be a great track to have, and shorter configurations are possible for the lower-powered cars.
Q:     What person, living or dead do you most admire?
A:    My three-year-old son, Daniel, who never ceases to amaze me.  He's getting better at Forza.  🙂
Q:     What's your favorite real world racing series?
A:    Formula 1, which I have followed pretty closely for the last 10 years.  I've recently started watching the ALMS series, following a trip to Sebring for the season opener in 2012.  The picture I attached of me with Karun Chandhok was taken on the grid less than an hour before the race started.  I'd love to go to an F1 race someday, but they are so expensive!  So I'm limited to watching the practice, qualifying, and races on television.
Q:     Name the title of the most recent book you read.
A:    Moneyball (the story of Billy Beane and the 2002 Oakland A's).
Q:     Name of your favorite movie/TV show?
A:    Senna.  🙂
Q:     How many of your close friends are iRacing members?
A:    I have one close friend who is also into sim-racing, but I can't quite convince him to build a rig and sign up for iRacing.  My other close friends are not into racing enough to even consider; they think Forza is too hard.
Q:     Has competing with iRacers all around the world influenced your opinions/outlook on life/world events? How?
A:    I've been encouraged by the level of cooperation and generally fair racing in the Skip Barber series, which has restored some faith and trust in people in general.  🙂
---
You may also like...
---