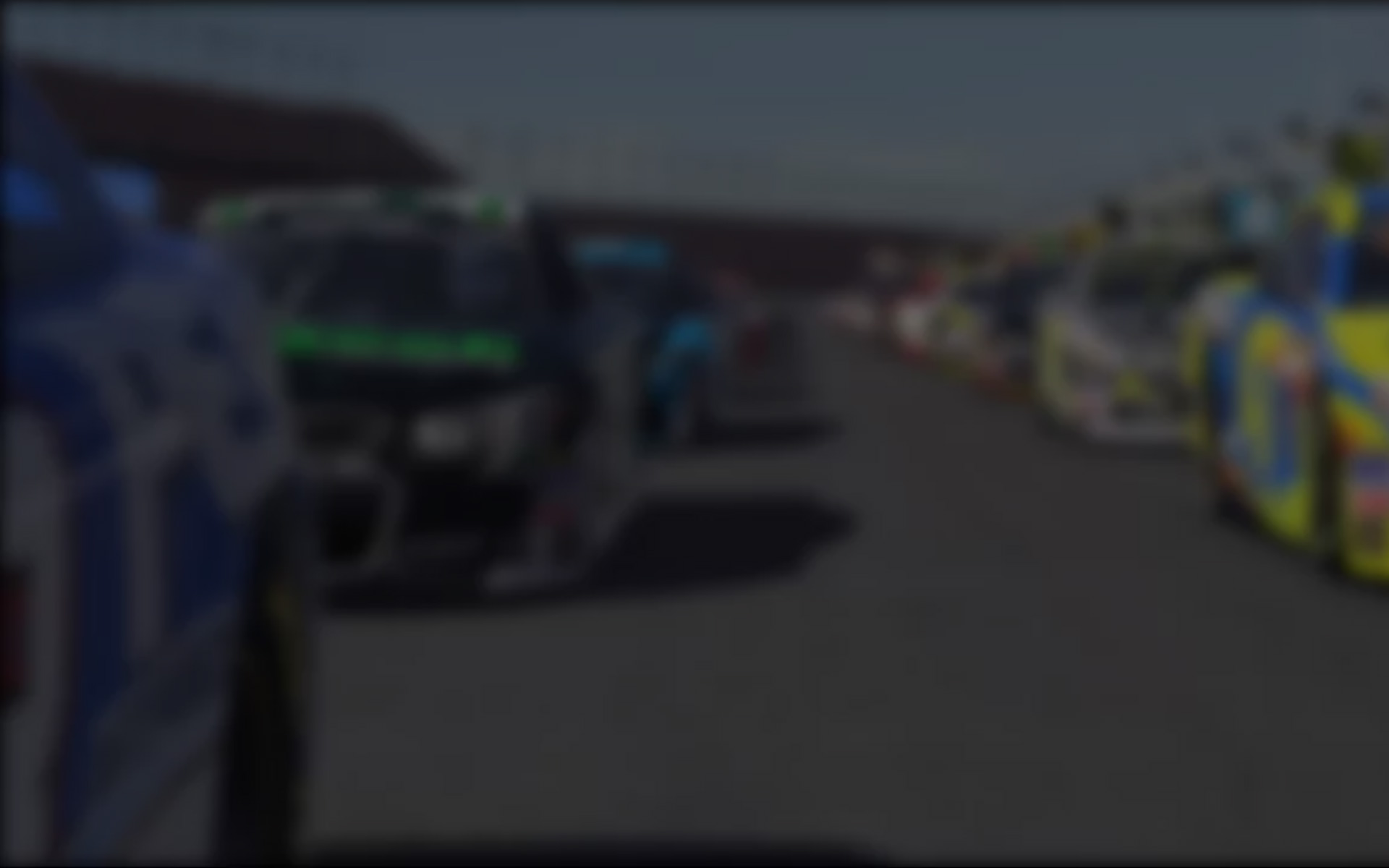 It figures that David Williams'  has become a fixture in the iRacing.com Grand Prix Series World Championship.  His favorite real world race series is Formula One, what he terms "the pinnacle" of motor sports.  Then there's the fact that the iGPSWC is contested in a Williams-Toyota FW31, even if the convergence of names owes more to coincidence than any genetic linkage to Sir Frank Williams.  But despite the facts that a string of top tens in the 2011 series earned him ninth in the standings and that he held-down 14th spot in the 2012 standings heading into this weekend's race at Sebring, the highlight of the Englishman's sim racing career came in a (relatively) humble Star Mazda.  That would be the Star Mazda which he piloted to third place in the Intel GP Series finale before a live audience at the CeBIT exhibition in Germany in March of 2011, an experience he terms "awesome" — and not just because he pocketed $2,000 for his performance.
But as the Intel GP Series demonstrates, Williams' sim racing exploits are not limited to virtual F1 machinery.  Lately he's tried his hand in Legends Cup competition and he's a front-runner in the Skip Barber Racing School Premier Series.  Indeed, Williams was tied for the series lead before an unfortunate coming-together with Jan Niesiolowski while disputing the lead at Infineon Raceway put-paid to his hopes for a third straight win and dropped him to 11th in the standings.  Williams was non-plussed by the set-back, noting that "there are two drop weeks" that have yet to come into play, "so it's not over by a long shot yet."
Indeed, while he has a mountain to climb to get back to the top of the Barber Premier heap, there is every reason to believe that Williams will figure prominently in the final reckoning for the coveted 3 day Skip Barber Racing School experience that will be awarded to the series' winner.
Q:     How long have you been sim racing?
A:     I've been playing racing games for many years now, since I was a young kid. I started to take things more seriously about seven years ago when I discovered online hotlap charts, and a year or two later I ventured online for the first time with F1 Challenge, and after that Live for Speed, which I still race on occasionally and is the sim which provided me the opportunity to join My3id Gaming five years ago.
Q:     What attracted you to iRacing?

A:     The hype surrounding iRacing among the sim racing community originally attracted me to try it out just after it's launch, and while I didn't return for several months after my first month, the competition and laser scanned tracks drew me back in.
Q:     What are favorite iRacing cars/tracks?
A:     I actually think all the road circuits on iRacing are fantastic, but my favourite track would have to be Spa. I guess it's a very popular choice, but for good reason in my opinion. The history and reputation, the fast flowing nature and scale of many corners, the undulations, and one can't ignore Eau Rouge.
Q:     What do you like most about iRacing?
A:     It would have to be the laser scanned tracks. They really set the sim apart from the competition.
Q:     What would you change about iRacing
A:     I don't think I'd want to make any drastic changes, since I like the direction iRacing has taken in the sim community, what with the structured, organised racing and licensed content. I would say driver swaps and endurance racing needs to be introduced ASAP though, as well as making live races and leagues easier to follow for non-members who are fans of sim racing. At the moment non members are very much out of the loop.
Q:     How many hours a week do you spend on iRacing?
A:     I probably dedicate around 5-10 hours a week to driving iRacing, depending on which leagues I'm racing at the time.
Q:     Do you do any "real world' racing? If so, do you use iRacing to practice or prepare for your real world races? If so, how?
A:     Like I'm sure many involved in this hobby, I'd love to race for real. As good as any simulator is, nothing can comparing with real racing. I'm lucky enough to have had a passenger ride around Brands Hatch in a 370Z as part of the GT Academy UK finals last year, which was fantastic, but my own racing endeavours are limited to some two-stroke karting with my University, which was really good fun.
Q:     Tell us about the paint schemes on your helmet/car(s)
A:     For most cars in the sim I run with our team livery – My3id Gaming. For this years iWCGPS, I'm running the iGPManager.com livery, to help promote what is in my view one of the best F1 manager games on the net.
Q:     What other sim racing activities (Forza, Gran Tourismo, etc.) do you do?
A:     I briefly mentioned GT Academy, which I entered last year on Gran Turismo 5. I actually borrowed a PS3 from a generous friend for a few months while the competition was held, and I'm glad I did! Of course the physics lack the outright fidelity of iRacing, but it's the same for everyone, and so with the huge following GT5 has, the level of competition is mega tough!  I also dabble with other sims such as rFactor or netKar every once in a while, and I've got a soft spot for the sim which I cut my teeth on, Live for Speed (LFS). Within My3id Gaming I've enjoyed many team endurance races on LFS in fact, including a 24 hour race which we won earlier this year.
Q:     What are your favorite video games?
A:     To be honest I've never really been much of a "gamer" as such. I've always chosen racing over FPS or other sports games for the most part. Within the team though we've normally got a game of some form on the go for a entertainment, such as Minecraft, Battlefield or a browser game like Playforia 9Ball which is always great fun.
Q:     What is your most memorable iRacing moment?
A:     That's an easy one. Securing third place in last years Intel GP series in Germany with a live audience. Of course I'd love to have finished higher, but the whole event was just awesome to be a part of!
Q:     What is the iRacing moment you'd love to forget?
A:     Unfortunately I have too many of these! I definitely had a few embarrassing moments in the iGPS last year, I think my worst blunder though was at Okayama. Not once, but twice I somehow managed to miss the "correct" pit entry on my two inlaps during the race. I remember an amusing picture in one of the inRacingNews articles after the race of myself completely out of shape, with locked wheels as I tried to tuck inside the pit entry line at the last minute. I think it cost me 30 seconds extra penalty time I had to serve in my stall. Not very clever!!
Q:     What car/track would you like to see iRacing add to the service?
A:     Well, it's a pretty obvious choice, but to see the Nordschleife in iRacing at the level of detail set by the other circuits would be awesome. It would probably create quite a stir among the community. Regarding cars, I'd love to see some form of V12 Italian hypercar like the Zonda. A Caterham would also be fantastic.
Q:     What person, living or dead, do you most admire? Why?
A:     Difficult, there are many people I admire, Isaac Newton, Carl Sagan, and George Carlin were all brilliant men to name some. In racing circles, I definitely admired Juan Pablo Montoya during his open wheel racing days, in particular his throw all caution to the wind attitude was always brilliant to watch, especially remembering some of the moves he pulled off against Schumacher.
Q:     What's your favorite real world racing series?
A:     F1, the pinnacle.
There are many people I admire . . . Isaac Newton, Carl Sagan and George Carlin were all brilliant men.
Q:     Name the title of the most recent book you read.
A:     A Short History of Nearly Everything – Bill Bryson
Q:      Name of your favorite movie/TV show?
A:     Movie: The Matrix; TV Show: Lost
Q:     How many of your close friends are iRacing members?
A:     I consider many of my team mates to be good friends, and most of them are members. Outside of the sim world though, I've not successfully convinced any friends to sign up. Many have given it a try on my rig and been thoroughly impressed though.
Q:     Has competing with iRacers all around the world influenced your opinions/outlook on life/world events? How?
A:     Sim racing on the Internet as a whole has definitely had an impact in my life. I've made many like-minded friends around the world, and had a lot of fun sharing jokes and thought provoking conversations, as well as great racing battles. I love how easy it is to get up and go racing with the likes of my teammate Hugo Luis in Brazil while sitting at a PC thousands of miles away when he may as well be in the same room. Of course the chance to meet fellow sim racers in person at real world events such as CeBIT, Germany last year thanks to iRacing is fantastic!
---
You may also like...
---