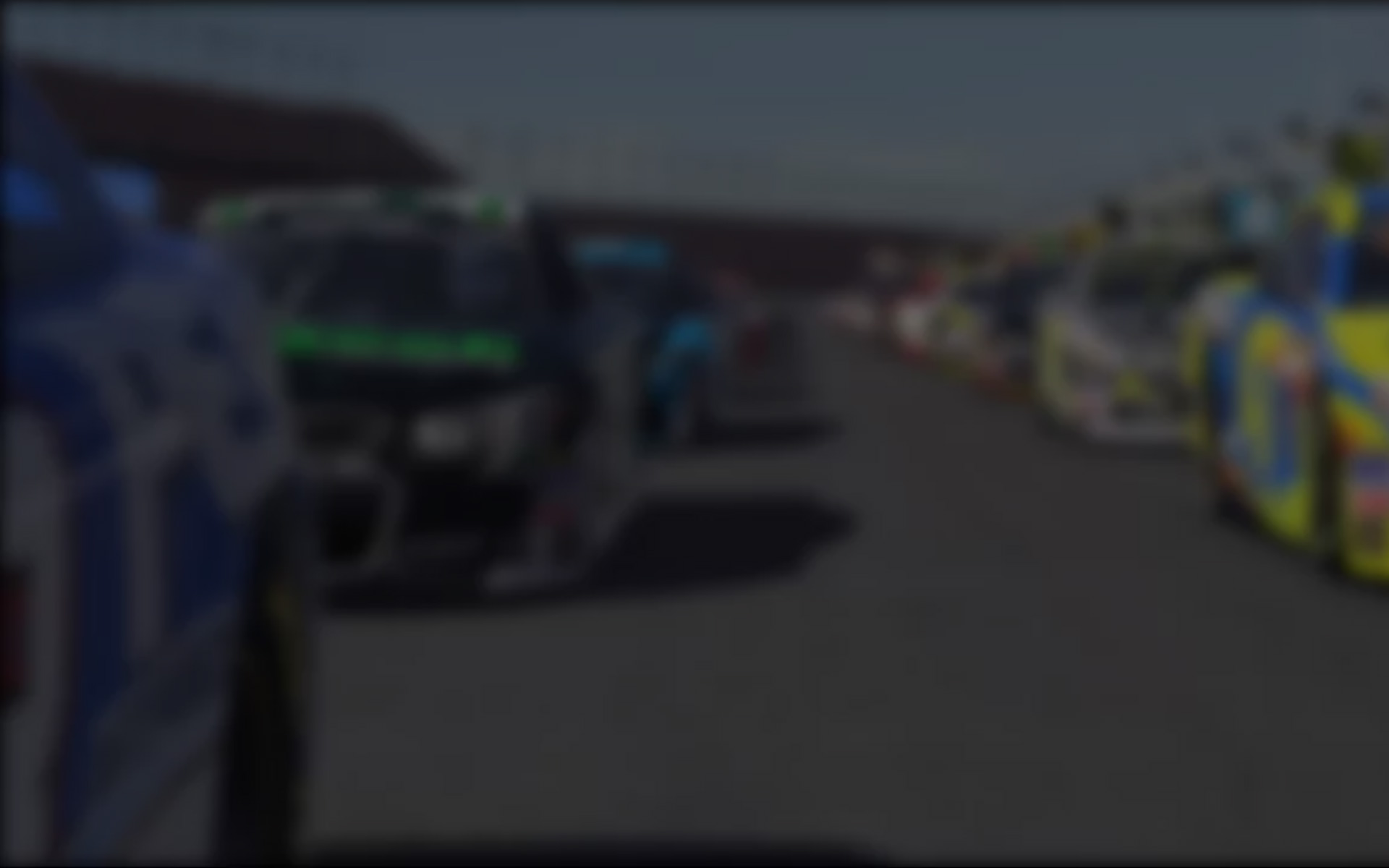 With a surname like his, Diego Rodriguez Alonso had some pretty lofty standards to meet when he joined iRacing at the end of July.  And while he still has a fair way to go before becoming motorsports' most celebrated Alonso, he could hardly have enjoyed a more impressive start to his iRacing career.  As a rookie, he drove his Mazda MX-5 to an impressive championship in the 2012 Season 3 inRacingNews Challenge, taking 19 wins in 24 starts – and going a perfect 24 for 24 in poles – to best Christoph Schön and iRNC stalwart Chris Hughson; this while grabbing the S3 Nvidia Cup with eight wins in 12 races and, you guessed it, a dozen poles.
Alonso's secret?  At least one of them is practice, practice, practice. (Click here to see Alonso experimenting with a car's dynamics.)  This season he's dipping his toe in the Skip Barber Race and Classic Lotus Grand Prix Series – although you wouldn't know by looking at the series results.  In fact, to date, the name Diego Rodriguez Alonso does not appear in any of the official results or standings for either series.  Dig a little deeper though any you'll find that Alonso has been practicing the Skip Barber F2000 and Lotus 79 relentlessly over the past few weeks.  So don't be surprised if his name starts appearing in the Skip Barber and CLGP stats — in the wins column.
Q: How long have you been sim-racing?

A: I feel I started sim racing with Grand Prix Legends back in 1999 when my neighbour told me about a very hard car video game.  That motivated me to get a copy, then I saw the difference between other car games I previously played and a good one. After that I started playing Gran Turismo 2 and Colin McRae 2 in 2000, and finally moved to Live for Speed in 2002-2003 and played it for years intermittently.
Q: What attracted you to iRacing?
A: The whole game. I remember one day when a friend showed me the MX5 at Okayama and gave me the opportunity to make a test.  I was so surprised about the feeling that the car gave me that I couldn´t stop laughing out of happiness for a couple of minutes.  I thought, this is the best I've ever tried! Later I started a qualifying and a race session and the realistic environment gave me the final point. I said, someday I'll have this!
Q: What are your favorite iRacing cars/tracks?
A: Well, since I recently started in iRacing I haven't tried many cars or tracks and it's too soon to make choices.  However, I've enjoyed some tracks and cars more than other ones. Mazda MX5 in short courses like Summit Point or Okayama are good examples of fun.
On the other hand I have the Lotus 79 and Skip Barber I've just gotten with a track pack and after some testing in Suzuka and Spa I'm really amazed.
Q: What do you like most about iRacing?
A: To have the opportunity to compete against a big community of talented drivers in a proper race environment; to enjoy driving and at the same time improving it.
Q: What would you change about iRacing?
A: If there´s something to change about iRacing I think it should be the current transmission model. I would like to see a more accurate and realistic one because at the moment few people can take advantage of some bugs, going faster than others that are respecting the proper use of a real transmission and that´s not fair at all.
Q: How many hours a week do you spend on iRacing?
A: It depends on the situation. For example, it takes me extra time getting used to a new car or track, but once I get used to it, fours hours a week or less just for fun is OK.
If the purpose is to improve each detail on tracks, trying to do as good as possible in a championship, the situation is different. I never feel enough satisfied, so I try as hard as possible.
Q: Tell us about the paint schemes on your helmet/car(s).
A: I usually paint the cars as simple as possible trying to make them look stock; so I try not to spend too much time doing that.
Q: What other sim racing activities (Forza, Gran Turismo, etc.) do you do?
A:  iRacing is the only sim racing I currently do.
Q: What are your favorite video games?
A: I have good memories from Gran Turismo 2, Colin McRae 2, Toca 2, Driver and Live for Speed.
Q: Do you do any real world racing? Has iRacing been of any benefit?
A: Since my wallet can't afford competing, I've only tried a track-day with my old BMW E30 and I'm pretty surprised about how sim racing can improve driving techniques and knowledge about car behaviour.
iRacing has helped me to add knowledge about mid-engine layout cars and the importance of being smooth, especially with the pedal work using the MX5.  Now with single seaters I also appreciate how important it is to be smooth with the steering wheel.
Q: What is your most memorable iRacing moment?
A: I've had few memorable moments in iRacing since I joined, some of them are the first win, winning under pressure and winning a championship (but) even to have the opportunity to share with all of the community this interview is memorable for me. However, every time I do my best in a new environment (racing in a new track/car) I feel like I'm doing a moment to remember, so I hope more moments will come in the future.
"Every time I do my best in a new environment . . . I feel like I'm doing a moment to remember, so I hope more moments will come in the future."
Q: What is the iRacing moment you'd love to forget?
A: I would love to forget those races in which my connection problems made me lose statistics and/or championship points by not counting a lap because of bad lag. The most recent one was a bit absurd.  I was on pole and after a couple of meters in the first corner I got blue-flaged. Then I went as fast as possible to gain time and recover some positions but it wasn't enough to keep good results, so instead of improving my statistics, I get worse.  That's not a good feeling at all if you´re doing your best.
Q: What car/track would you like to see iRacing add to the service?
A: I would love to see iRacing add some stock cars on road tires to get a closer experience to cars that most people can afford and normally use. I think that will be a helping hand to improve driving knowledge with basic cars as it was for me Live for speed.
Q: What person, living or dead do you most admire?
A: Every person that helps me to keep going and make me feel happy.
In terms of sports I have to say that last year I saw Senna film.  I've never been a Senna fan so I was so impressed with what I watched.  Since that moment I had watched many interviews and extra footage to learn from him. I feel like he's a real inspiration for me and his words helps to keep me motivated.
Q: What's your favorite real world racing series?
A: I don't usually follow any race series but I really enjoy watching some V8 Supercars, WRC and F1 races.
Q: Name the title of the most recent book you read.
A: I can't remember!
Q: Name of your favorite movie/TV show?
A: Most of Tarantino films. I don't watch TV.
Q: How many of your close friends are iRacing members?
A: Few including one of my best ones, Daniel Sanchez2, who is the person that showed me the game and give me the opportunity to learn more about real world racing. Thanks mate!
Q: Has competing with iRacers all around the world influenced your opinions/outlook on life/world events? How?
A: Competing with other iRacers has shown me that there are all kinds of people like in real life. Some are good, humble and also make you smile…but others aren't that good.
---
You may also like...
---