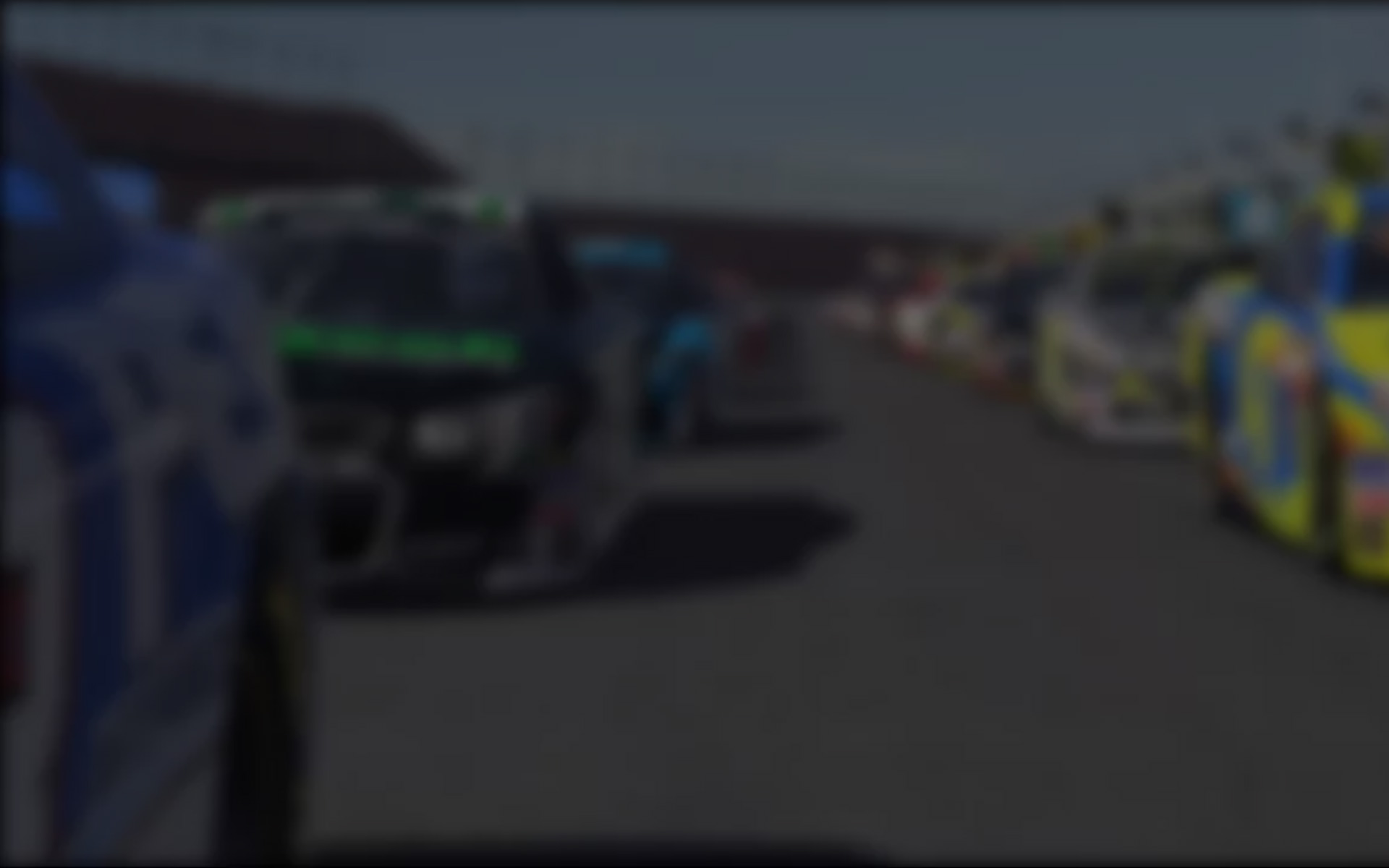 Evgeniy Dontsov is open to new challenges.  With 17 wins to his credit, he was a fixture near the very top of the Star Mazda Championship standings for the past few seasons, finishing fourth in 2011 Season 4 and runner-up to Tony Repussard in 2012 Season 1.  Rather than continuing to focus on Star Mazda, however, the Nizhniy Novgorod, Russia resident moved on to something different than the 1335 lb, 260 hp open wheel Star Mazda.  How different?  Try the 2425 lb, 590 hp Corvette C6.R.
While it's fair to say Donstov's transition from flyweight, open wheel racer to thundering beast of a sports car has not been without its challenges, he's starting to show similar form to his Star Mazda Championship days.  With wins at Spa and Suzuka he currently holds down sixth spot in the Corvette Class of GT Challenge, while a couple more wins at the virtual Belgian circuit have him in ninth spot in the Corvette Class of the GT Prototype Challenge.
Q: How long have you been sim racing?
A: My first racing game was Gran Turismo on PS. In 2003 I discovered Grand Prix Legends and this racing sim made me take things more seriously. I raced GPL until 2006 when my Live For Speed period started and continued until December 2009 when I purchased iRacing subscription. So 2003 is the beginning of my sim-racing career.
Q: What attracted you to iRacing?
A: Even when I went to LFS, I was still hoping that Dave and Co. will do something new and as great as GPL, the company Papyrus has disappeared, but the hope remained, and in 2008 when iRacing appeared I knew it will be my racing sim. Most of all I wanted to test Skip Barber and right after subscription was done I bought this car immediately.
Q: What are favorite iRacing cars/tracks?
A: I like a lot of iRacing cars, now my favorite car is Star Mazda, also I like Skip Barber, Lotus 79. Speaking about favorite track – Spa, Mosport, Suzuka, but what most impressed me Virginia International Raceway. For the first time I discovered this track in iRacing and it completely fascinated me, it has charm of those old historic tracks with different types of turns.
Q: What do you like most about iRacing?
A: Great physics model, constant development of the sim, real life laser scanned tracks, competition system, correct and competitive racers, user support by the staff.
Q: What would you change about iRacing?
A: I'd like to speed implementation of driver swaps and endurance racing and to this could be added only dynamically changing time of day.
Q: How many hours a week do you spend on iRacing?
A: It depends on how much free time I have, perhaps about 10-15 hours a week.
Q: Tell us about the paint schemes on your helmet/car(s).
A: Paint scheme of cars (dark blue, red, white) came from my LFS team named North West RT.
Q: What other sim racing activities (Forza, Gran Turismo, etc.) do you do?
A: I have PS3 and Gran Turismo 5 sometimes I play it with my nephew, also sometimes I race Live For Speed or netKar Pro, but very rarely.
Q: What are your favorite video games?
A: Actually I no longer play any computer games besides racing games, formerly I used to play Unreal Tournament.
"I was still hoping that Dave and Co. will do something new and as great as GPL . . . and in 2008 when iRacing appeared I knew it will be my racing sim."
Q: What is your most memorable iRacing moment?
A: My winning in World Tour 2010 race – iRacing.com Historic British Grand Prix on Lotus 79, I raced in the second split and that was my first race on this car.
Q: What is the iRacing moment you'd love to forget?
A: It was early in my iRacing career, a race at Mosport on Skip Barber. I started from pole position and in T1 another driver kicked me out from the track. I've get really angry and at the end of the race I intentionally crashed him in the same turn. I'm really ashamed of this act.
Q: What car/track would you like to see iRacing add to the service?
A: My dream is to see the historic tracks in iRacing, I understand that the main feature of iRacing is accurately modeling tracks with laser scanning, but I'm sure there are a lot of sim racers who want to get well-made historic tracks in iRacing.
Q: What person, living or dead do you most admire?
A: I'm not sure I have any specific person to admire. I like people who do not become discouraged in difficult life situations, in the world of motorsport examples of such courage are Frank Williams, Alessandro Zanardi.
Q: What's your favorite real world racing series?
A: No doubt this is F1, MotoGP and World Rally Championship.
Q: Name the title of the most recent book you read.
A: Right now I'm reading a novel by Erich Remarque – Heaven Has No Favorites. I wanted to read this book after seeing the film Bobby Deerfield.
Q: Name of your favorite movie/TV show?
A: One of my favorite movies is Knockin' On Heaven's Door.
Q: How many of your close friends are iRacing members?
A: Really no one. Sometimes we play racing games or something else, but no one from my closest friends is interested in sim-racing.
Q: Has competing with iRacers all around the world influenced your opinions/outlook on life/world events? How?
A: I am interested in communicating with people from different countries, it is a very interesting experience, but I still need to improve my English =).
---
You may also like...
---