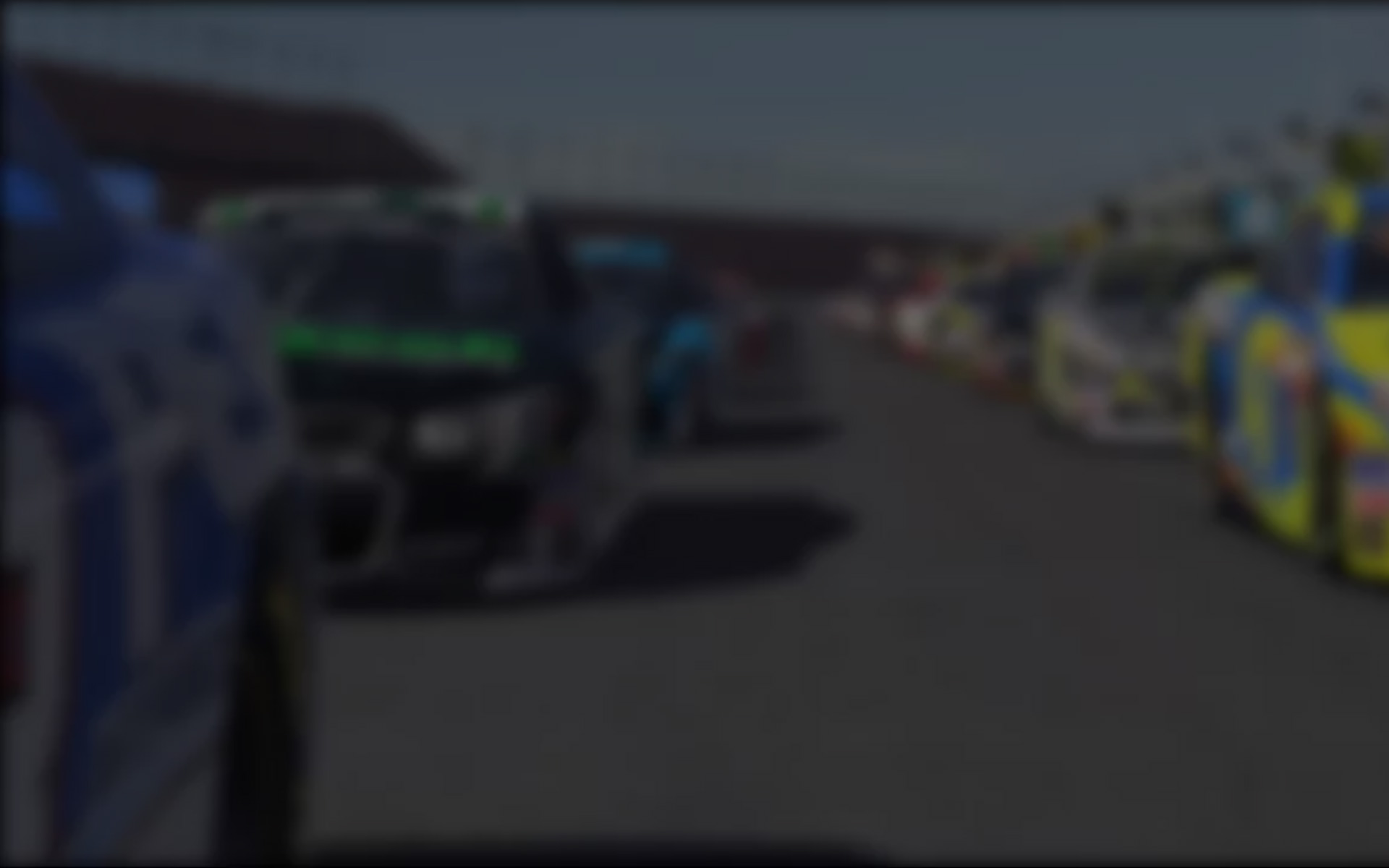 When Greg Blouin says one of his favorite cars on the iRacing service is the Corvette C6.R he's not kidding.  The resident of suburban Toronto (Etobicoke) has personal bests in the C6.R in qualifying, races and/or time  trials on a dozen iRacing tracks from A (as in Road America) to Z (as in Circuit Park Zandvoort).  That's just for starters, less than a week after the roll-out of iRacing 2.o, Blouin has established new personal bests in iRacing's newest ultra high performance sports prototype (the  HPD ARX-01c) at iRacing's newest international road course (Suzuka).  Probably just a matter of time before he adds some personal bests in the Ford GT at Iowa Speedway to the list . . .
Q:  How long have you been sim racing?
A:  Started out in 2005 with PGR3 with a Mad Catz wheel on Xbox360. This eventually led to a MS wheel and Forza, Race Pro and then a Fanatec wheel which allowed me to try PC sim racing.
Q:  What attracted you to iRacing?
A:  Real world tracks and a racing game that never gets outdated and has an organized racing series.
Q:  What are favorite iRacing cars/tracks?
A:  HPD ARX 01c, Corvette C6.R and the Ford GT
Q:  What do you like most about iRacing?
A:  Pretty hard question there so much to like about it, but real world tracks would be the best thing about it. Being they are so close to the real track has made me actually want to go out and visit the real one and plan to visit some of the ones that are my favourites.
"They are so close to the real tracks (it) has made me actually want to go out and visit some of' my favourites."
Q:  What would you change about iRacing
A:  I would want more leniency for 1x for 2 wheels off.  If someone has enough luck to save and not completely get four wheels off you shouldn't get dinged for it or dinged for taking a curb.
Q:  How many hours a week do you spend on iRacing?
A:  10 hours
Q:  Tell us about the paint schemes on your helmet/car(s)
A:  Some of my favourite colors, that I think look cool together.
Q:  What other sim racing activities (Forza, Gran Tourismo, etc.) do you do?
A:  I enjoy running in organized leagues in Forza and Gran Tourisimo. Though the non-organized online aspect is not good clean racing like iRacing provides.
Q:  What are your favorite video games?
A:  iRacing, Gran Tourisimo, Forza
Q:  What is your most memorable iRacing moment?
A:  Every time I start it up.
Q:   What is the iRacing moment you'd love to forget?
A:  Can't say I have one, it's all learning and entertaining.
Q:  What car/track would you like to see iRacing add to the service?
A:  Probably not ever possible, but a Porsche GT3 RSR or a GT3 cup car.
Q:  What person, living or dead, do you most admire? Why?
A:  Steve McQueen, he fought until the end against cancer and that he never complained! He also loved his cars, heard a story once that he sold his car, they shortly later tracked down the guy who had bought the car and offered to buy it back for more then he sold it for.
Q:  What's your favorite real world racing series?
A:  American Le Mans (ALMS)
"Heard a story that (Steve McQueen)  sold his car, then tracked down the guy who had bought the car and offered to buy it back for more then he sold it for."
Q:  Name the title of the most recent book you read.
A:  The Gold-Plated Porsche: How I Sank a Small Fortune into a Used Car, and Other Misadventures
Q:  Name of your favorite movie/TV show?
A:  Right now Walking Dead is my favourite TV show.
Q:  How many of your close friends are iRacing members?
A:  Have at least two good friends and working on others
Q:  Has competing with iRacers all around the world influenced your opinions/outlook on life/world events? How?
A:  I think it does in small ways, the world does seem a lot smaller when you could be in a race racing someone thousands of miles away.
---
You may also like...
---