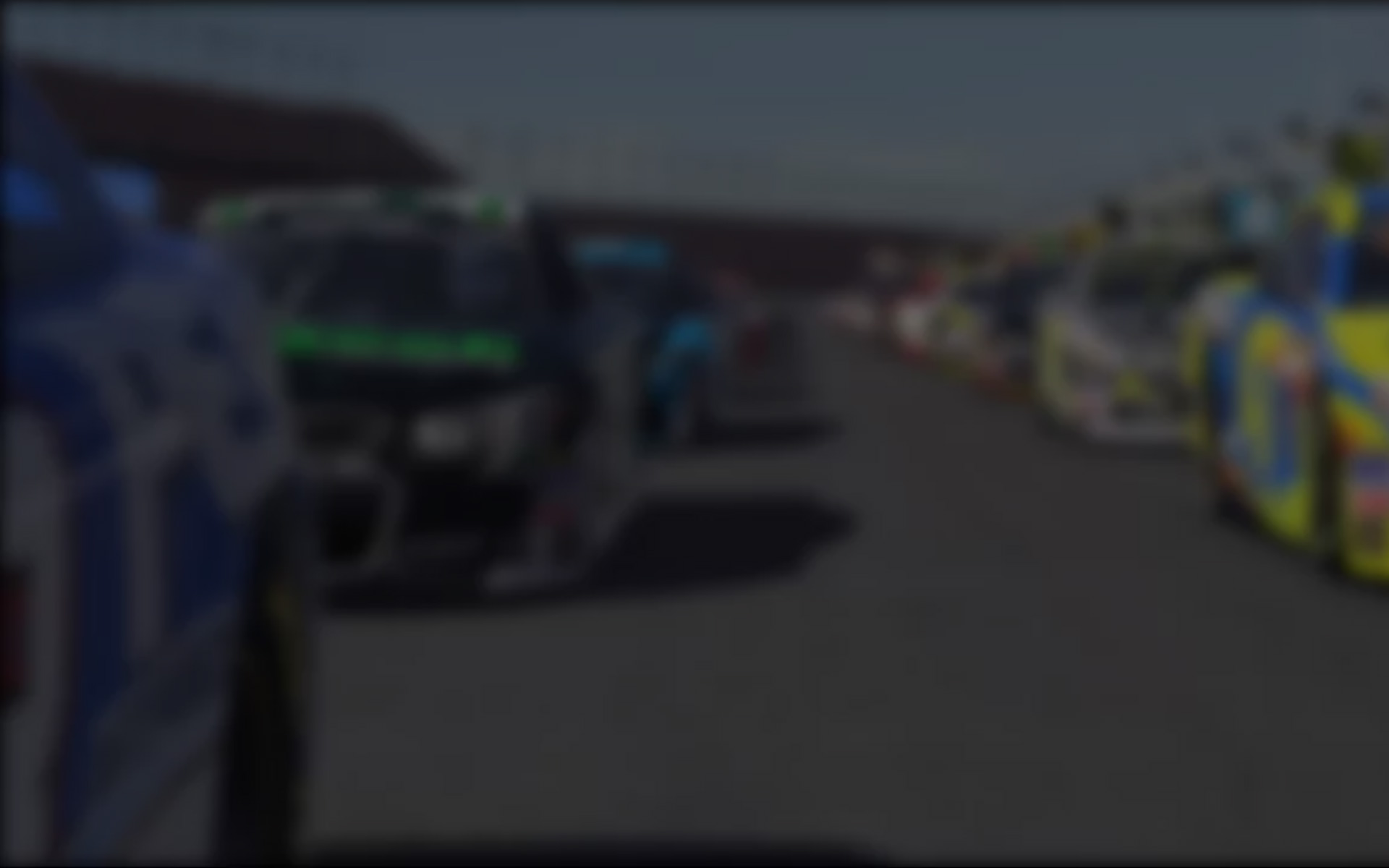 Mahatma Gandhi is not a name normally associated with sim racing . . . to put it mildly.  But when you consider that one of the aspects of iRacing that Jan Wedin most appreciates is its emphasis on precision and control– and that the person he most admires is virtually synonymous with self-control — well then Gandhi certainly does fit with the Helsinki-based Wedin's approach to online racing.  So to does his appreciation for the fact that iRacing is the "greenest" form of racing you can do.
It's an approach that works, at least in terms of results.  With 35 victories in 327 starts, Wedin's overall winning rate tops 10% and he ranks third behind Evgeniy Donstov and Davis Richard in the iRacing GT Challenge's Corvette class, with seven wins and 17 top five finishes in 19 starts.  Last season saw Wedin place 10th overall in the class and third in Division 2, this after steering his C6.R to the iRacing.com GT Championship (Fixed setup) Division 2 title in Season One.
Q:     How long have you been sim-racing?
A:    Since 2009. Got hold of a SimBin game, bought a (LogiTech) G25 and started to drive offline by myself. When I heard about iRacing, I decided to test it. I did my first official session October 25th 2009.
Q:     What attracted you to iRacing?
A:    The level of realism and the closed ecosystem with a solid framework of rules and regulations.
Q:     What are favorite iRacing cars/tracks?
A:    The two cars I have raced seriously in iRacing are the Star Mazda and the Corvette. But there are many other nice cars that I could think of racing. Not least is the Mazda MX5 that I raced in real life 20 years ago.
Q:     What do you like most about iRacing?
A:    I get a tremendous amount of racing pleasure, not too far from the real thing for the cost of a set of (cheap) racing tyres. It´s also the greenest form of racing you can do, especially if you can run on electricity from renewable sources.
I also like that it's an extremely stable closed ecosystem with strict control. Racing is about precision and control, and so is iRacing. It's a perfect match.
Q:     What would you change about iRacing?
A:    I am impressed and happy with the rate iRacing develops.There are many different needs and wants among the members, but I think iRacing does an excellent job finding a good compromise.
Q:     How many hours a week do you spend on iRacing?
A:    I try to do two races a week and I practice four-eight hours per week if I'm at home.
Q:     Tell us about the paint schemes on your helmet/car(s).
A:    On the Corvette that I drive right now I have used the standard paint box and created a paint scheme that fits with the nVidia logo I carry on the car.
Q:     What other sim racing activities (Forza, Gran Turismo, etc.) do you do?
A:    None.
"Racing is about precision and control, and so is iRacing. It's a perfect match."
Q:     What are your favorite video games?
A:    iRacing takes up all my spare time, so there is no time for video games.
Q:     Do you do any real world racing? Has iRacing been of any benefit?
A:    I have done some racing back in time. Last time I raced was in a Roadsport series with a Mazda MX5 in 1991. I also did some karting in the 80´s (100 cc karts).
To an amateur real world racer or to a young driver wanting to get into racing, I think iRacing has a lot of benefits to give. You get an enormous amount of track time and race craft in iRacing. The setup work also gives a better understanding of how a race car works and reacts. Perhaps I have to try to find the time and budget to get back to racing and try it out for myself…
Q:     What is your most memorable iRacing moment?
A:    Winning a race the first time was fun, even if it was in a low split.
Q:     What is the iRacing moment you'd love to forget?
A:    I hate taking out a slower class car in multi-class racing. Especially since that driver very well can be a much better driver than me and gets into trouble because I make an error in a faster class car. It hasn't happened many times, but those times I would like to forget.
Q:     What car/track would you like to see iRacing add to the service?
A:    Now when we get the Lotus 49 soon, I would like iRacing to do some racing archeology and reconstruct a classic track even if it wouldn't be a laser-scanned track. My favorite would be a 60´s version of Spa. Perhaps iRacing could do some sort of community project out of it, with members trying to get as much reliable information and data as possible? I'm sure many of us would be happy to contribute in any way we could.
Q:     What person, living or dead do you most admire?
A:    Mahatma Gandhi.
Q:     What's your favorite real world racing series?
A:    I have no favorite, but I enjoy all racing with four wheels. Thanks to iRacing I have started to follow ALMS, GRAND-AM and V8 Supercars on TV when I get a chance.
Q:     Name the title of the most recent book you read.
A:    The Long Earth by Terry Pratchett and Stephen Baxter.
Q:     Name of your favorite movie/TV show?
A:    There are many, but as we are on the subject of racing I would like to say Le Mans with Steve McQueen.
Q:     How many of your close friends are iRacing members?
A:    I have not been able to recruit any of my friends to iRacing. Being middle aged, I think some of my friends find racing in front of a screen a bit odd :-).   But I have made some new friends in iRacing on the other hand.
Q:     Has competing with iRacers all around the world influenced your opinions/outlook on life/world events? How?
A:    In my work I have had the pleasure to work with people from around the world for many years. My experience in iRacing is the same as in my work life: Sometimes you meet some really nice persons and they are evenly scattered around the world. No more, no less in any nationality.
---
You may also like...
---