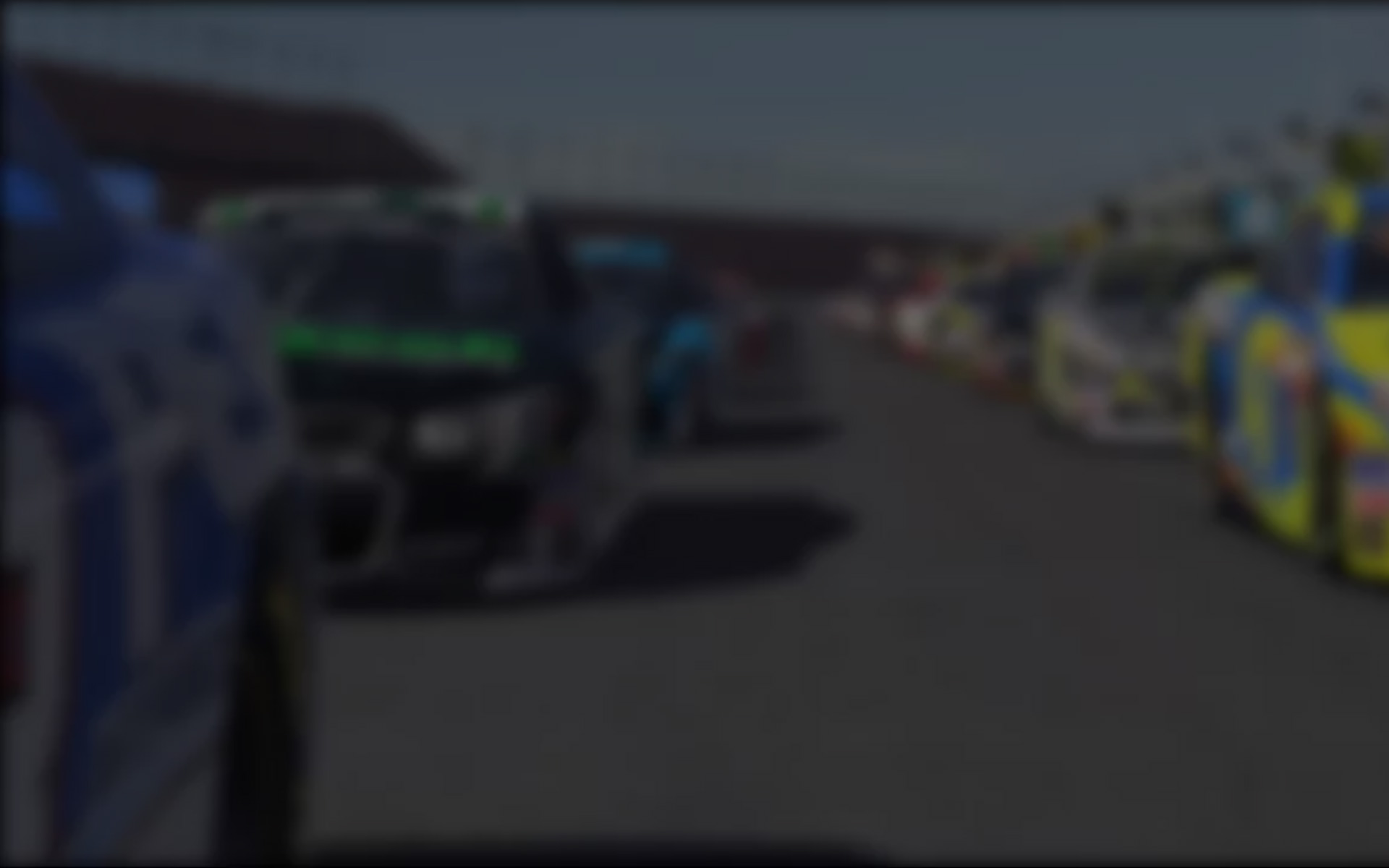 It would come as no surprise if Finland's Joni Hagner were to stop into his local tattoo parlor for some bow-tie "ink."  After all, he's pretty much a Chevrolet kind of guy when it comes to iRacing.  A fixture in the top ten of the Corvette class of the iRacing.com Prototype and GT Challenge (Fixed and Open), he's got his first championship in sight heading into the final weekend of 2011 Season 4, holding a narrow edge on Fernando Pento in the Fixed Set-up series.  He's also piloted his 'Vette to the runner-up spot behind countryman Teemu Vuolle in the Open Set-up series. And Hagner is a very respectable P31 in Division 2 of the NASCAR Class A standings in, what else, a Chevrolet Impala.
In truth, Hagner's not so much a Chevy fan as he is drawn to categories where aerodynamics are less critical than mechanical grip and the driver's ability to pedal a car not glued to the track.  As you'll see, it's a philosophy Hagner is already passing-on to the next generation of sim racers . . .
Q:        How long have you been sim racing?
A:        29 march 2009, I paid licence for it; before that I played demo like one year.
Q:         What attracted you to iRacing?
A:         Well, my friend joined, so I needed it too!
Q:        What are favorite iRacing cars/tracks?
A:        Nothing comes close to the Corvette, but all non-aero cars are good.  My favorite track must be Phillip Island.
Q:     What do you like most about iRacing?
A:     It must be competition.  I can always find someone faster than me.
Q:    What would you change about iRacing
A:    More drivers would always be good, so anyone could find someone close to their speed to race with.
Q:    How many hours a week do you spend on iRacing?
A:    About 12 hours now because I'm not at work, and I think that is little too much!
Q:    Do you do any "real world' racing? If so, do you use iRacing to practice or prepare for your real world races? If so, how?
A:    No. Well, I would like to of course.
Q:      Tell us about the paint schemes on your helmet/car(s).
A:    Glacier Racing team skins now and I heard that new paints are coming.
Q:    What other sim racing activities (Forza, Gran Tourismo, etc.) do you do?
A:     Live for Speed, a bit less lately, but mostly endurance races like 4-24h 🙂
Q:      What are your favorite video games?
A:      Always liked driving games; but Grand Theft Auto series is good also.
Q:    What is your most memorable iRacing moment?
A:    First in my mind comes my first track series pole time where the time seemed to comed outta nowhere.
Q:    What is the iRacing moment you'd love to forget?
A:    A few crashes and bad races but nothing major.
Q:    What car/track would you like to see iRacing add to the service?
A:    "Greenhell" (aka The Nurburgring –Ed)
Q:        What person, living or dead, do you most admire? Why?

A:        The one that invented wheel.
Q:        What's your favorite real world racing series?
A:         LeMans: different cars and multiclass racing.
Q:        What's your favorite movie/televison show?
A:        Mythbusters
Q:        How many of your close friends are iRacing members?
A:        One or two, but they are not active members.
---
You may also like...
---