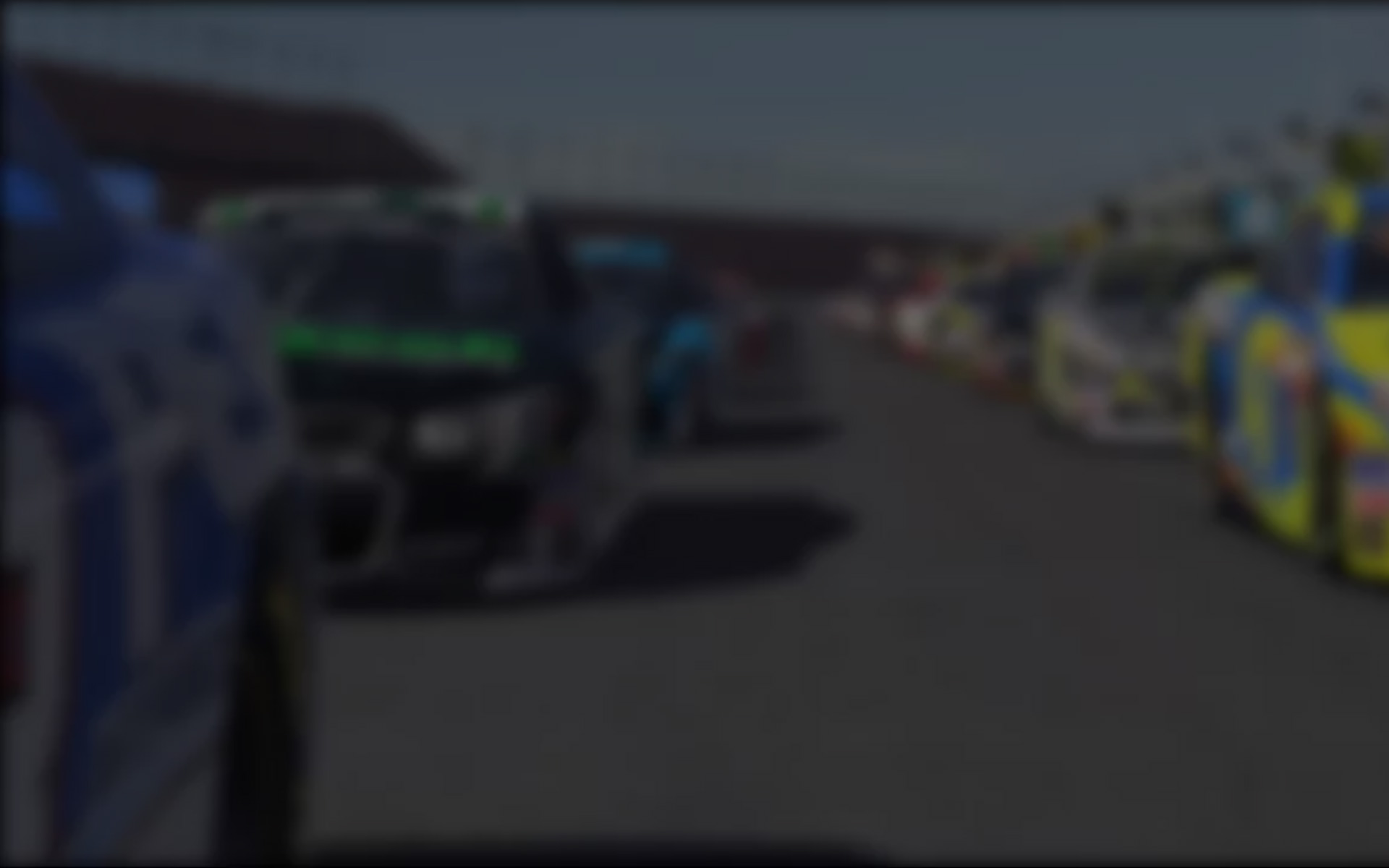 If Madison Down's name sounds familiar, it may well because you've been reading Patrick Atherton's superb accounts of his exploits in the Ford Falcon V8 Supercar in inRacingNews.
Down may not be unbeatable in the Trans Tasman Racing FG01, but with 11 wins in 14 starts in 2011 Season 1, let's just say those who do manage to best the resident of Wilton, NSW are few and far between.  Nor does Down (aka Mad94d) limit his iRacing efforts to Aussie V8s, witness his recent wins in iRacing Grand Prix Series, NVIDIA Cup and iRacing.com Prototype and GT Challenge, not to mention having wheeled his Riley MkXX into second spot behind friend/rival Corey Slade in the GRAND-AM iRacing.com Online Sports Car Series.
Not bad for a guy who, as his online alter ego's handle suggests, won't turn 17 until later this year.  But then he should have a few dozen more wins – V8 and otherwise — under his belt by then.
Q:     How long have you been sim racing?
A:     About 11 to 12 years. Although very few of them have been competitive years. I've been playing racing games from about four years old. It all started with my father pushing pedals for me on Geoff Crammod's Grand Prix 2 as I turned the wheel. From there it all just continued on really, I eventually started driving by myself and this lead to purchasing more and more PC sims. Although I did leave PC sims from nine years old to about 14 years old, rFactor attracted me back, but iRacing is where I'm at now definitely.
Q:     What attracted you to iRacing?
A:     When iRacing released the Ford Falcon FG01 and Phillip Island that basically sold me on it. The rFactor mods that were around weren't quite cutting it anymore and like any sim racer, you're always looking for the best. Also, when I saw Oran Park was also on the coming soon list, that sold me.
Q:     What are favorite iRacing cars/tracks?
A:     My favorite car no question is the Ford Falcon FG01. Just love the way it is not planted to the road and you really have to fight it all the time. Plus you need to conserve tyres all race if you want to chance at winning. Spa for me is a real favorite, but for some reason I also really enjoy Summit Point.
Q:     What do you like most about iRacing?
A:     The competition and the friendly competitors in the community. When you play iRacing you know that you're going to have a good race. It's very rare that you can play any games/sims and feel confident that people aren't going to do something stupid. It's nice to have that feeling at iRacing.
Q:     What would you change about iRacing
A:     Possibly the incidents system; it can be unfair to the people that get hit and get penalised as a result. That really used to frustrate me when I first started but it would be a hard one to figure out. Also, maybe the points system. It can be very hard to win championships racing in the Australian Time Zone. But again, these are both issues that have been discussed a lot in the past and we know they're not easily resolved.
Q:      How many hours a week do you spend on iRacing?
A:     Too many! It would be probably at least an hour to two hours a night. That varies depending on what I have on during the week.
"When you play iRacing you know that you're going to have a good race." — Madison Down
Q:     Tell us about the paint schemes on your helmet/car(s)
A:     Most of my paint schemes on my cars are painted in my team's colours (Trans Tasman Racing). The cars are predominantly red/white/black with a few of our team sponsors. My helmet is again in the team's colours, plus that is also the colours of my karting helmet.
Q:     What other sim racing activities (Forza, Gran Tourismo, etc.) do you do?
A:     Trans Tasman Racing is also involved in Gran Turismo. This is also where I started competition. I raced at a site called GTPlanet and did many time trial competitions over there. Although I don't do so much of that now, I still drop back in there on the odd occasion for a competition. Plus the odd rFactor event if any come up whether it be a hotswap endurance round or something similar.
Q:     What are your favorite video games? Other hobbies?
A:     Apart from sim racing, I also play Battlefield Bad Company 2 with some of the other Australian iRacing guys. Outside of gaming completely, I play a tennis comp and do a bit of recreational karting in my father's Arrow Kart (Rotax powered).
Q:     What is your most memorable iRacing moment
A:     Ah too many to recall. I've had a lot of fantastic races with a mate Corey Slade. We have done over 70 races together with almost all of them being close battles. I haven't really had any major achievements but definitely the third place in the V8 Supercar series in Season 1, 2011 was definitely a highlight. That whole season racing against Mitchell McLeod and Michael McCabe was amazing.
A:     What is the iRacing moment you'd love to forget
Q:     Leading the Australian 250 World Tour event last year with the pace to win the event and the PC crashed due to overheating (I think…). To say the least there was some colourful language.
Q:     What car/track would you like to see iRacing add to the service
A:     For me it's definitely Oran Park that I'd like to see. It's my favorite track, plus it has been demolished to make way for a housing estate. It'd be fantastic to have that track on the service soon. For a track that is not yet on the service or has not yet been announced, Bathurst hands down. That track laser scanned would be absolutely amazing.
Car… a bit of a hard one but I'd like something that Australians run. So something like Porsche Carrera Cup or the Aussie Racing car series would be fantastic.
Q:     What person, living or dead, do you most admire? Why?
A:     Always been a Mark Skaife fan, just the success that he had and the way he could always pull-out fast laps in qualifying. Watching how he raced was also brilliant; he was no doubt one of the best under brakes, meaning he was hard to pass.
Q:     What's your favourite real world racing series?
A:     Supercars, always has been. Touring cars are the popular form of racing in Australia and V8 Supercars definitely have the biggest following. 650hp in a car that weights 1300kg?  It's a fantastic mix and always provides close racing.
"Third place in the V8 Supercar series in Season 1, 2011 was definitely a highlight. That whole season racing against Mitchell McLeod and Michael McCabe was amazing." — Madison Down
Q:     Name the title of the most recent book you read.
A:     Ummmm…. Death of a Salesman for English at school… But mostly it's an Australian Motorsport magazine called Auto Action.
Q:     Name of your favorite movie/TV show
A:     Favourite movies are Days of Thunder and Top Gun, awesome movies. TV Shows, Sea Patrol and Packed To The Rafters, two Australian shows. But I can't not say Top Gear as well; still love that show.
Q:      How many of your close friends are iRacing members?
A:     No-one I know well outside of the sim has iRacing, but I've met a few of the Australian members I race against almost every day.
Q:     Has competing with iRacers all around the world influenced your opinions/outlook on life/world events? How?
A:     To be honest I haven't really thought about it. It has made me wonder with all the recent world disasters (earthquakes, floods etc) if anyone I knew on iRacing or other sim racing sites I'm a member of was affected. Apart from that it hasn't influenced me too much.
---
You may also like...
---