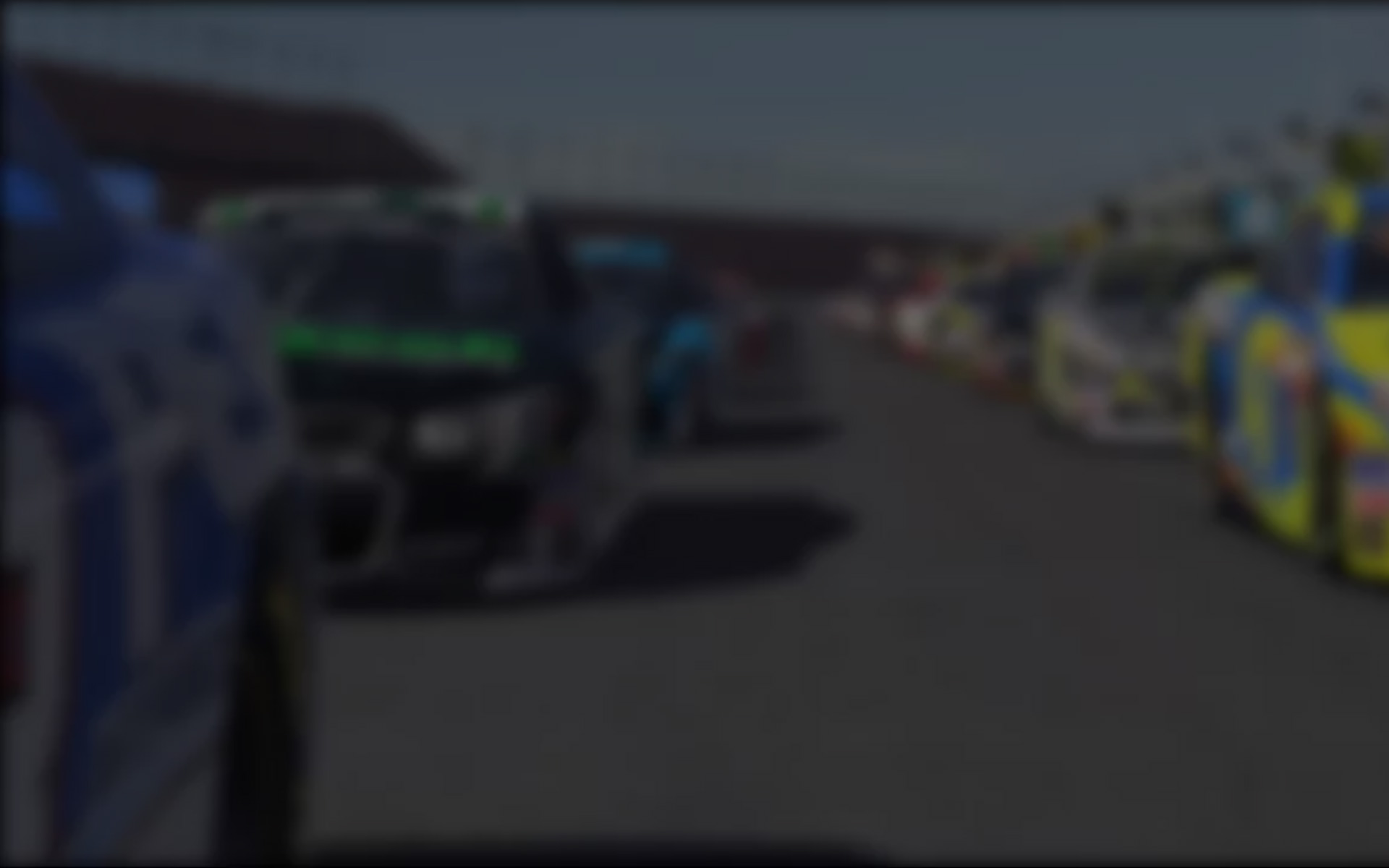 Check the standings in a range of racing cars and series – Street Stock, Skip Barber, Mazda MX5 – and you'll find Matthieu Fourtemberg's name.  You'll also see the icons of his cars are usually colored in the reds, whites and greys of the BAM Pro Racing team of which he is a proud member.  But if you really want to find what really floats the boat of the sim racer from Le Blanc Mesnil, France, check the iRacing.com Grand Touring Cup.  There Fourtemberg is something of a fixture, having finished sixth in the Division 3 standings in 2011 Season 1 (thanks to 11 top five finishes including a couple of wins) and currently holds-down P14 in Division 2.  Why the GT Cup?  Simple. Fourtemberg's favorite race car is the VW Jetta TDi, and he likes nothing better than racing it in competition with other VWs and the MX-5s he occasionally wheels around the virtual road courses of iRacing.com.
Q:    How long have you been sim racing?
A:    I found out about racing simulations with Race Pro and Forza 2 on Xbox 360 in 2009.
Q:    What attracted you to iRacing?
A:    A friend from my team, Julien Apruzzese (BAM E-Sport), talked to me about iRacing.
Q:    What are favorite iRacing cars/tracks?
A:    I began with the MX-5 which is really a very nice car, but I fell in love with the WV Jetta TDI.  And for the track, I would say Mid-Ohio, very nice with the Jetta, but the newer tracks, Spa-Francorchamps and Okayama, are spectacular.
"It's a great pleasure to be part of this adventure that is iRacing and to be able to share with all of you."
Q:    What do you like most about iRacing?
A:    The community, the championships, the broadcasts (like in real life) and the follow-up of updates.
Q:    What would you change about iRacing?
A:    Hummmmm.  I think maybe the point system, but it will be hard to do better.
Q:    How many hours a week do you spend on iRacing?
A:    (I asked my wife!) 10 or 15 hours, sometimes more.
Q:    Tell us about the paint schemes on your helmet/car(s)?
A:    The paint scheme uses the 3 official colors (white, red and grey) of our team, the BAM Racing Pro Team.
Q:    What other sim racing activities (Forza, Gran Tourismo, etc.) do you do?
A:    I made the Forza 3 French championship and I hope that this lovely adventure will renew on Forza 4.
Q:    What are your favorite video games? Other hobbies?
A:    I play FIFA 11 on club (11 vs 11) for 3 years with my team (BAM E-Sport); I like poker and my hobby is my family, above all my wife and my future son (for September).
Q:    What is your most memorable iRacing moment?
A:    A race in May in the Grand Touring Cup on Jetta with my partner Jonathan Cyr, where we made first and second on Mid-Ohio in a very clean and fair race.
Q:    What is the iRacing moment you'd love to forget?
A:    My start on iRacing when I was not able to finish even one race without going off-track.
Q:    What car/track would you like to see iRacing add to the service?
A:    My dream track is without a doubt Le Mans, with a Peugeot 908 (I am French for sure).
Q:    What person, living or dead, do you most admire? Why?
A:    It's hard to choose one…too many people.
Q:     What's your favorite real world racing series?
A:    The F1 has been the racing of my dreams since I was a kid, when I watched races with my grand-father, my father and my brother.
Q:    Name the title of the most recent book you read?
A:    Dome Vol 2 by Stephen King.
Q:    Name of your favorite movie/TV show?
A:    Favorite movie: Que justice soit faite. Favorite TV show: Tout le monde en parle.
Q:    How many of your close friends are iRacing members?
A:    A lot because my general team started an iRacing team, and we enjoy the happiness of iRacing.
Q:    Has competing with iRacers all around the world influenced your opinions/outlook on life/world events? How?
A:    I love the way iRacing make us meet from all around the world, moreover fan of motorsports, who would never meet in the real life.  It's a great pleasure to be part of this adventure that is iRacing and to be able to share with all of you.
---
You may also like...
---